Navigate KTM
Kitchen Table Math
KTM User Pages
Service Groups
Parent Groups
Personal Pages
Blogs
Special lists
Help
---
DrugDealsAndThePythagoreanTheorem
01 Dec 2005 - 00:32 CatherineJohnson
OK, I've just had one glass of Life-Extending red wine with my friend Kris. Which means I'm sure I must be misreading
this article in the TIMES
, which seems to be about a drug-dealing geometer:
DRUG dealing has not done James Robbins much good, unless you consider his current 6-to-12-year stretch in New York prisons a sign of success. On the possibility that he may want to try a new line of work when he gets out, here's an unsolicited thought: Apply to the city's Department of Education. It might want someone with experience to talk to students about the importance of learning mathematics. Mr. Robbins, whose specialty is the Pythagorean theorem, could be especially helpful in this regard.
Maybe I really am living in a
parallel universe
.


comments...
---
AlgebraIn8thGrade
01 Dec 2005 - 03:45 CarolynJohnston
Catherine and I both have, as a goal for our (currently 6th grade) sons, that of getting them through 9th grade algebra (algebra I) in eightth grade. It seems this is a minimal requirement for getting them into calculus as seniors in high school, which these days seems to be in turn a prerequisite for getting them through programs that are mathematically challenging in college. I don't mean math programs... I mean
tangentially mathematical
programs, such as economics, engineering, computers, and the sciences. We've both gotten some pushback for this. Why would Catherine, for example, whose son was tracked (by 3rd grade!) to an ability group that would have precluded calculus in 12th grade, insist in 6th grade that the rules be changed for him? And why would I want to track my high-functioning autistic son into a higher-level math class than his grade level would indicate? (I've still got that fight ahead of me, by the way -- I fought and lost the fuzzy math fight for him, so I pulled him out of a fuzzy curriculum into a one-on-one 'traditionalist' curriculum, and at some point we'll have to track him back into the mainstream).
Here's what happens when an entire school system puts their kids on the fast-track
-- a whole lot of pushback, and often from the parents.


comments...
---
BiggestBlunder
01 Dec 2005 - 20:53 CatherineJohnson
I find it hard to choose just one.
review here


comments...
---
ChinaMeetsNctm
01 Dec 2005 - 21:00 CatherineJohnson
via
joannejacobs
, word that China has apparently adopted
curricular reforms based on NCTM standards
, the idea being to increase Chinese students' creativity. More jobs for the locals.
question Does
no one
inside public education read cognitive science? Is there some law? Why are cognitive scientists and the tiny band of people who read and write Kitchen Table Math the
only
people on the planet who seem to have made the connection between creativity and domain knowledge? I ask you.
Doug says...
Well, us and nearly every successful private-sector employer in the world. Other than that small group, though, it's a pretty tightly held secret.
True.
a professor in China creates
a test for scientific creativity
The reason this professor has created a test for
scientific
creativity as opposed to just plain creativity, is that
creativity is domain specific
:
There is a general consensus that domain-specific knowledge and skills are a major component of creativity. Alexander (1992) and Amabile (1987) emphasised the need for specific domain or discipline-based knowledge and skills for creative thinking. This issue was also addressed by Findlay and Lumsden (1988) and Mumford, Mobley, Umlman, Reiter-Palmon, and Doares (1991) who defined being knowledgeable as having a knowledge base that is conceptually well-organised and for which retrieval is fluent and efficient in relation to demand in a given problem-solving or creative thinking situation. Other researchers (Albert, 1983; Feldman, 1986; Gardner, 1983) also concluded that creativity is domain specific. As Barron and Harrington (1981) suggested, more domain-specific aspects of divergent thought may underlie creative productivity. According to his research, Sternberg (1996) concluded that the correlation coefficient of creativity between different areas is only 0.37. We conclude that the scientific creativity of secondary school students, a kind of domain-specific creativity, cannot be measured by tests designed for other content areas or age groups.
AKRI: Cognition:Creativity
I know nothing about this outfit, but they've collected some terrific one-liners on the nature of creativity. (My sense of the research on creativity is that no one really knows what creativity is. Reading through this page, however, I'm thinking people have made some progress since I last looked through the research.) First revelation:
an American invented brainstorming
. Alex Osborn. The 'quintessential adman.' Classic. Of course it would be an American who invented brainstorming, and of course it would be an American working in advertising. Americans are a creative lot. That's why we came up with fuzzy math, I'm sure. Left to their own devices, Asians would never have invented multiple-solution-math. They would have just kept beavering away at their worksheets and equations and taking over the engineering departments of U.S. institutions of higher education.
Statements about Creative Thinking (AKRI)
:
"The ability to defer judgement on solutions" "Prefer legislative (rule creation) rather than executive (rule following) or judicial (rule assessing) style". "Expertise and commitment distinguish the creative individual from the non creative." Weisberg 1988 Problem Solving and Creativity. In Sternberg (ed). "A desire for originality" "Failure to conform to social pressure" "Tolerance of ambiguity" "Personal style of a creative thinker: Openness to new ways of seeing Intuition Alertness to opportunity A liking for complexity as a challenge to find simplicity Independence of judgement that questions assumptions Willingness to take risks Unconventionality of thought that allows odd connections to be made Keen attention A drive to find pattern and meaning Plus the motivation and courage to create." Frank Barron 1988 Putting creativity to work. In Sternberg (ed) The nature of creativity. pp 76-96 New York. Cambridge University Press. "Creative Individuals have abilities in Problem Finding (detecting gaps and deficiencies in contemporary knowledge) and Problem Definition (seeing how to frame a problem in a way that makes its solution more easily attainable)." Complex Problem Solving: Principles and Mechanisms: Bryson 1991 In Sternberg & Frensch (eds) . pp61-84. Hillsdale "On the Motivational Side, Deep Commitment is required. Not least because it is needed to acquire sufficient domain knowledge."


comments...
---
CommentsFromKtmGuest
01 Dec 2005 - 21:52 CatherineJohnson
I was discussing this bliki last night with a friend, who is a former teacher with experience in elementary, middle, and high school, and with both IEP and non-IEP classes, and she says she also preferred teaching the IEP adaptive behavior students. Not only was there a well-defined plan with exactly specified goals for each student, but also she was dealing with the same classroom management problems as the regular ed teachers, except with only five students and an emergency button on the wall!
Absolutely. Christopher's brilliant 5th grade teacher told me she was asked to teach the Phase 4 class and she opted, instead, to teach Phase 2, which was children one year below grade level. Many (perhaps all) of them had IEPs, which meant the school was
required
, by law, to teach them to mastery. She said a lot of them were terrified of math. Some would even start crying. Every single child in her class scored above 80% on her first big chapter test, using the same book the rest of the school was using.
Steve
said one day that all students should have IEPs. I've often felt this way myself. Now that I've read Engelmann I formulate this slightly differently. I'd like to see the law changed to state that all children are entitled to be taught to mastery (leaving it to the Engelmann's of this world to figure out what that would mean as a matter of public law and policy). As things stand, the entitlement to a public education does not mean an entitlement to learn the content being taught. It means an entitlement to be exposed to that content.
I need an emergency button on
my
wall.
did your parents afterschool
you
? Another comment:
I don't recall either of my parents (1 Ph.D. in chemical engineering, 1 math major) helping me with my homework, ever. Well, okay, there was the one time in 10th grade where my mom helped me set up the electric typewriter so I could type up a 10-15 page term paper, but other than that, they had no idea what I was studying, what was assigned, or when it was due. I did every single one of my shadow boxes and other projects by myself. (And the teachers could tell, I'm sure.) This bliki has made me think about the elementary math education that I experienced in school, and I have come to realize that I don't remember a thing of the instruction -- because I wasn't paying attention at all. I don't think I ever had to do math homework at home until high school, because I was doing it in class while the teacher was instructing, or I did it the previous week by working ahead in class while the teacher was talking, or whatever. I do, however, remember how to do fractions, decimals, long division, algebra, and calculus. I can even take square roots with a paper and pencil, something I taught myself out of an 1899 math book my mom found at a church yard sale. I am a little rusty at geometry proofs, but I can do geometry puzzles like the ones in the Singapore 6B entrance exam. (Okay, okay, they encouraged and indulged my math mania by buying me math books and letting me read ahead in their high school and college texts. So sue me... that's not really helping with my homework. :) )
This comes up all the time. Nobody I know had parents spending hours hauling them bodily through math and English language arts. And yet most of us learned as much if not more than our own kids seem to be learning. I talked to Temple (Grandin) about this yesterday; she learned all fraction operations to mastery in the 6th grade, and she's used math all her life in her stock yard and meatpacking plant designs.
This was a developmentally disabled child learning fractions to mastery in 6th grade
. (I'll have to ask her how much time her mother spent filling in the gaps. I'll bet not much.) What happened?


comments...
---
MyContractToImproveChristophersGrades
01 Dec 2005 - 22:07 CatherineJohnson
OK, I need help. Christopher came home with this "Report Card Evaluation Contract to Improve My Grades," which he has filled out and signed.
I'm going to write a contract for his teachers to sign. If I get really ambitious, I'm going to write a contract for the principal and superintendent to sign, too. (The superintendent, by the way, has created a 'Wellness Committee' open to parents and members of the community. I guess we're branching out from character education.) I could crib the whole thing from
War Against the Schools' Academic Child Abuse
, but that wouldn't be as much fun. What items should be on a teacher/principal/administrator contract to improve student grades? I'll definitely have a line about formative assessment and teaching to mastery. I also need a line about giving clear assignments and making sure students understand assignments, about not telling an entire class their short stories are 'horrible' and 'don't deserve to be published in a book,' and about not saying 'Stop making all that noise, you're not retarded.' What else?
UPDATE 11-29-2006: Rejecting this "contract" turns out to have been a good call. We learned this fall that Christopher's grade 6 math teacher was instructed to hold down the number of As in her class, which she did. This directive runs counter to standard practice in New York state, which is to grade students in Honors and Accelerated courses up slightly so as not to punish them for taking more difficult classes. Parents were not informed of this policy, yet we were asked to sign a "contract" stating that our child was "responsible" for his grades.
my contract to improve Christopher's grades
a Grade Contract that makes sense
the book
Grade Contract for married people
climb down
Smartest Tractor saves the day
KIPP Academy contract


comments...
---
MathReformIn1923
01 Dec 2005 - 23:36 CatherineJohnson
"Math education is a stool that needs three legs," says Richard Askey, professor of mathematics at the University of Wisconsin in Madison. "Good problems, technical skill, and conceptual understanding are all necessary. If even one of these legs is weak, you don't have a good program." By Professor Askey's estimate, the last time the US instituted a reform in math that strengthened all three "legs" was 1923. All of the various reforms in the years since, he insists, "emphasize one leg or at the most two, but never all three."

source:
Changing America's Path to Reform Christian Science Monitor, May 30, 2000

Does anyone know what reforms were instituted in 1923?
Good Intentions Are Not Enough
(pdf file) Richard Askey


comments...
---
JohnSaxonAndFrankWang
01 Dec 2005 - 23:52 CatherineJohnson
Incredible story of
Frank Wang and John Saxon
:
For Saxon president Frank Wang, getting good at mathematics was the answer to a personal crisis. In 1970, a doctor and school officials came to the conclusion that he had "neurological impairment" and could not be educated. This diagnosis was a great blow to his parents, recent Chinese immigrants to the US. Wang had his own solution: He noticed that what counted for intelligent in his school was an ability to do mathematics. This was the key to convincing school officials that he had a mind worth educating, he reasoned. "I didn't want to live out this prophecy," he says. "I really wanted to prove to the doctors that I had intellectual capacity. And getting good in mathematics looked like the way to do it." He began by studying past New York State Regents exams in mathematics - quietly, on his own time, one question at a time. It was tough at first, but he just continued working problems until he understood the principle, then moved on to another topic. Finally, he told his eighth-grade algebra teacher that he already knew all the material in the course. The teacher sent him to the principal, who sat him down with an old Regent's exam (he'd already studied) to test the boast. Wang scored a 96. "He asked me how I had learned all of this. I shrugged my shoulders and said, 'I don't know. It just came to me.' I outright lied, but it was such a delicious feeling. All of a sudden people's thoughts of me changed from a disabled child to someone with potential," he says.
The fact that experienced educators
believed this child when he told them an entire year of eighth-grade algebra 'just came to him'
is the most alarming part of this story.
Saxon
Wang met Saxon founder John Saxon after his family moved to Norman, Okla., where his father took up a position as professor of mathematics at the university. Saxon needed a research assistant, and 16-year-old Wang volunteered. "He just struck me as a very eccentric fellow, but someone with a very strong and powerful sense of mission. He had very grandiose plans at that time. He thought that he had a better way of teaching mathematics, and the world should know about it," says Wang. Saxon, once dubbed "the angry man of mathematics," was a retired Air Force pilot who flew 55 missions in Korea and later taught electrical engineering at the US Air Force Academy. Brash, outspoken, and never one to dodge a fight, he started his own publishing company to challenge the math orthodoxy of the day. Smaller is better Saxon's concern wasn't that math books were too full of pictures, chatter, and not enough problem-solving. (That came later.) In the early 1980s, Saxon argued that children should not be expected to learn math in big thematic chapters. He argued that math needed to be taught in smaller increments, with lots of practice and reviewing. It turns out, that's exactly how Wang had taught himself mathematics. In the end, the youngster hired to punch papers and do errands contributed so much to the book that Saxon acknowledged him in the preface - and later invited him to take over his company. "The Saxon pedagogy was incremental development: Teach in small pieces, continual review of those increments, and frequent cumulative testing. There would be no asking: Is this going to be on the test? Every Saxon test was cumulative, and every test gave kids a chance to redeem themselves," Wang says.
Saxon in Oklahoma
In 1992, Saxon offered to donate his program free to seven Oklahoma City elementary schools. A district follow-up found Saxon students outscored a control group of non-Saxon students in every math category on the Iowa Test of Basic Skills. Asked to cite weaknesses of the plan, some teachers said that lessons were too time-consuming. Much of the evidence in support of the Saxon method is anecdotal, but compelling enough to have forged a strong following among some school administrators and parent groups. Test scores at Falconer Elementary School in Chicago, for instance, went up so dramatically that the central office suspected its students were cheating. Students retook the test and scored at the same level. (76.9 percent of its third-, fourth-, and fifth-graders scored at or above national norms on the Iowa Test of Basic Skills. Prior to the use of Saxon only about a third scored at that level.) Another example: Saxon students at Riviera Elementary School in Kelseyville, Calif., one of the state's poorest districts, now outscore students in affluent Laguna Beach schools.
Someone needs to write a book about Saxon Math.
our hero
John Saxon was one of the first to oppose the recommendation of the National Council of Teachers of Mathematics to integrate calculators into math classes. The 1989 NCTM standards that urged students to "construct their own understanding" gave Saxon textbooks a new target. "John Saxon used to say that understanding more often than not follows doing rather than precedes it," Wang says. "If I'm going to teach you how to drive, I don't lecture you on the theory of the internal-combustion engine. I get you behind the wheel of the car and drive around the block." He adds: "We're not saying we're against critical thinking. But we feel that creativity comes from a well-prepared mind. What we want to give every child in America is the ability to work to develop a well-prepared mind."


comments...
---
ConstructivistsAndFormativeAssessment
02 Dec 2005 - 01:41 CatherineJohnson
So I've been sitting around thinking formative assessment is the answer to all my problems, and meanwhile the constructivists are way ahead of me. From Chapter 1 Learning and Assessment, in
Making Formative Assessment Work
by Kathy Hall:
Introduction The idea that learning is a mechanistic process of breaking down knowledge into smaller units for pupils to digest mentally is now obsolete. We now know that:

learning occurs through active intellectual engagement on the part of the learner;

it is always in a context and involves constructing meaning; and

it involves linking new knowledge with previous understanding.

These three characteristics of learning are well explained by von Glasersfeld (1989) in an essay entitled, 'Learning as a constructive activity', by Wood (1988) in the book, How Children Think and Learn and by Bruner (1996) in The Culture of Education.
Another one bites the dust.
Ernst von Glasersfeld


comments...
---
TalentedAndGiftedMathEd
02 Dec 2005 - 05:29 CarolynJohnston
Catherine's been talking lately about her class, with 5 kids in it, on Singapore Math. In a recent comment, she wrote:
If I had to bet, I'd say that all 5 kids are GATE in math. They're amazing. But two of them are way out in front -- and they're super-competitive about math, always champing at the bit for more, bigger, and harder problems. One of them is always shouting, Bring it on! The other 3 are super-talented, but quieter, and that mix is tough! The bring-it-on kid needs to accelerate RIGHT THIS MINUTE. He and his friend, for sure. Actually, all 5 of them need to accelerate. They really are incredible. It's astonishing working with these kids.
Not being a teacher of young children myself (other than my own), and living in a town where every other parent has a kid who is gifted and talented, I tend to get a bit jaundiced about talented and gifted education. But it sounds to me as though Catherine's kids really are gifted (if she says they're amazing, then I believe it), and really do have some needs that their regular math classes are not meeting. And so, if I'm going to start believing in TAG kids, that brings me to seriously ponder the question: what really should gifted and talented education in math be? Gifted and talented education in history seems pretty obvious to me; you go more into depth with the kids. You talk about more abstract notions at a younger age; you have the kids read the more challenging and interesting material. They cover the same material at greater depth. But because math education is cumulative, there are two different possibilities to consider: acceleration and enrichment. Acceleration in math usually means sticking a kid into a higher grade class; enrichment all too often means giving a kid (as Catherine put it) a tesselation coloring book to fill in while the other kids "discover multiplication". Acceleration is probably necessary; enrichment (you could argue) in math is a boondoggle, especially if done like this. TAG teaching in mathematics seems at once less rewarding, and more error-prone. But then we have a class like Catherine's: simple, elegant, and successful. Catherine is doing Singapore math with a bunch of 5th graders who may not be conceptually ready for algebra, but who are certainly ready for bar modeling -- that being Singapore's secret for getting kids thinking algebraically in the early grades. And they are eating it up. Personally, if I were faced with the question of how to enrich a bunch of intellectually hungry 5th graders, I would really wonder what to do; I would certainly wonder whether supplementing from a standard Asian text would be the right approach. I would probably dither myself right out of ever doing it at all. And, far from being just an enrichment program, Singapore has used this curriculum to pull
everyone's
performance up and enable acceleration for all their kids. All Singapore kids are doing algebra in 8th grade (you can argue that they do it in second!). Our kids, our
typical
kids, could do it as well, of that I feel quite certain. But that still leaves my question. OK, I'm convinced; I am starting to believe in the existence of mathematically gifted and talented children. But what the heck do you do with them? And why is Catherine's normal-for-Singapore curriculum turning them on?
Here's a short article on TAG education in math
, which I rather liked (and excerpted a portion of, below). One point it raises that I think is critical is this: TAG kids need extra attention, just like struggling kids. This is one thing, I think, that's making Catherine's Singapore class a real enrichment experience: simply the specialness, the unusualness, of Singapore math in this American setting. Catherine brings extra love to the subject. They're a bunch of very bright people, discovering this stuff together.
It is important that a teacher actually work with the students engaging them in activities that promote high-level thinking and good mathematical discourse. If students are given "enrichment sheets" to work on independently and can do this successfully, it usually means the material is NOT challenging for them. It also does not allow for mathematical discussion with their ability peers. This is so important to foster understanding and spark interest and new insights.
I conclude that talented and gifted kids need a learning community to which they feel they belong and in which they feel typical, probably more than anything else (and pretty much LIKE everyone else). Acceleration for them is necessary but probably not sufficient.


comments...
---
TwoDogsAndANumberLine
02 Dec 2005 - 21:11 CatherineJohnson


comments...
---
DougAndKenAtEdWonk
02 Dec 2005 - 22:19 CatherineJohnson
Ken and Doug have been been over at Ed Wonk, arguing about whether schools should be held accountable for student achievement. Ed Wonk says students and parents have responsibilities, too. What can he do if a student refuses to do a simple 5-minute assignment? This is a tough one for me, because while I'm foursquare on the side of school accountability, 'Ed Wonk' is a teacher, and teachers are getting mulched. (Doug and Ken both say this themselves several times in their comments.) I'm at a loss as to what
one individual teacher can do
. On the other hand, Temple made an enormous difference for animal welfare working inside the meatpacking industry. The odds were against her. She was a woman in a macho industry when women weren't welcome, she was a free-lance designer with no management experience or power, and she was autistic. Her autism was her strength. Half the time she didn't even
know
people were mad at her, or laughing in her face. One time she gave a talk to a cattleman's gathering and thought it went well. Afterwards a member of the audience came up to her and said he felt really bad about the way everyone had treated her. She didn't know what he was talking about. She just kept trying to make things better for animals. Today, 30 years after her career began, she's done it. What can one teacher hemmed in by bad policy, lazy and/or damaged students, and dysfunctional and/or demoralized parents do? I don't know. My feeling is that the solitary individual has a responsibility to try to make a difference, and then, after he fails, to
keep on trying
. Which I imagine is what
Ed Wonk
is doing.
speaking of which
Ed is good at academic politics. (Synchronicity moment. I typed the word 'Ed' and the phone rang; it was Ed. He's in Paris.)
Background
: our Superintendent and Assistant Superintendent are drafting a policy, to be voted on by the school board, to make it impossible for me to teach Singapore Math in the after-school program. Under new policy no parent will be allowed to teach any academic course that might conceivably overlap or conflict with content being taught in school; hence no Spanish class in the after-school program, either, though a class in Chinese may be allowed. Apparently, this is the way it's done in Ardsley.
[ed.: Ardsley?]
Ed says there's a fundamental principle at stake, which is that the administration should not regulate parent activities. He told me to call the PTSA president and ask for an invitation to speak to the executive board. I did, and I'll be talking to the board next week. Meanwhile the President says she wants to show the Singapore Math material to her husband, who has a Ph.D. in computer science, proving the Jayne Mansfield dictum that all publicity is good publicity. (It
was
Jayne Mansfield who said that, wasn't it?) My points:
the administration should not oversee parent activities
the administration should support any and all academic enrichment programs parents are willing to supply
the after-school program should be expanded to the middle school (the PTSA isn't allowed to set foot inside the middle school)
the administration should write and submit to the school board a formal declaration of gratitude to the PTSA for offering innovative and cutting edge academic enrichment courses in its world-class after-school program

I probably won't press that last point. On the other hand, maybe I will.
what can one person do? Which brings me back to the question of what one person can do. When it comes to complaining about a lousy math curriculum, one person can be a gadfly. A gadfly, or a thorn in the side, or both. I've done a bang-up job on that front, it seems. What one teacher can do inside a classroom is a tougher question. I wonder what Siegfried Engelmann would say. Could you create your own formative assessment/Kumon-like series of tiny little in-class lessons that
work
with undereducated, burned-out 12-year olds?
what
is
the student's responsibility, anyway? After allowing Christopher to sign
a document acknowledging full responsibility for his grades
(I'll be recanting via email tonight, now that I've given myself a day to cool off) my question is: what
is
his responsibility? What is mine? By which I mean.....what does the school have a right to expect from us? It's crystal clear to me that
Mrs. Roth
is out of line. I've now talked to other parents in the class, and on the subject of Mrs. Roth they could be my long-lost twins. She's mean, parents say, and she doesn't teach. Moms are spending hours on the internet, pulling grammar lessons, pulling information on how to teach persuasive writing, pulling this, pulling that. Worse yet, more than one of the children in her class believes that Mrs. Roth specifically hates him or her. These children don't perceive her as uniformly disliking everyone (she probably doesn't dislike anyone; she's just enjoying her caustic performance humor, which was on display Back to School night. She's an entertainer, and her jokes are all at the children's expense.) So, no, the children don't think Mrs. Roth is just a mean person who dislikes all the children. They think she dislikes them personally. They spend
two class hours a day
with this woman. There's something new and bad practically every week. Actually that's not true; it's not every week. It just feels like every week. This week's debacle was the 'Feature Story.' Apparently, the Feature Story was supposed to be a persuasive essay. Christopher didn't know that, and I didn't know it, either. Another parent told me Mrs. Roth
did
give the kids an assignment sheet, which I didn't see. I don't know what happened to it. Is this a breach of responsibility on Christopher's part? I'm going to say no. At this stage of the game, it's Mrs. Roth's responsibility to
find out if her students know what the assignment is
. The fact that she handed out a piece of paper isn't good enough. I want formative assessment on the question of: Do these kids know what I've asked them to do? So Christopher didn't do the assignment correctly. He wrote a very nice explanatory paper on school violence (what could have prompted him to develop an interest in school violence, I wonder), laying out one or two reasons for school violence, and two possible solutions. Then he told which solution he preferred, and why. The paper was short, well-organized, and well-written. Mrs. Roth thought it was terrible, and told him so, loudly, in front of the class. Then she accused him of 'not trying' and 'not working.' He was humiliated. I've had it. Number one, no child needs to be humiliated in front of the class. Number two, where is the instruction? Christopher has no idea what a persuasive essay is, yet he was asked to write one. Meanwhile I, the parent, do not hear the words 'feature story' and think 'persuasive essay.' I have yet to see a single constructive or informative comment written on a paper Christopher has turned in to Mrs. Roth; I have yet to see any comment written on any paper at all. When Mrs. Roth came back from 6 weeks out with pneumonia, she told the class, "Your stories are horrible. They don't deserve to go in a book." And that was that. My story is horrible; next time I'll try to write something not horrible. I have yet to see any sequence of writing instruction: rough drafts, revisions, 2nd revisions, anything at all. [correction: Christopher says they wrote a rough draft in class and handed it in. And that was that. Mrs. Roth provided no feedback..] So....I guess I'm going to have to take back my question. In theory I'm interested in what Christopher's & my responsibilities to the school may be. In reality, I'm far more riveted by the question of what the school's responsibility is to us. But I
am
interested in any thoughts all of you have on the subject of student and parent responsibility in middle school.


comments...
---
WhyPublicSchool
03 Dec 2005 - 05:45 CarolynJohnston
On the
Doug and Ken take on Ed Wonk
thread, JD left this comment:
I remember reading a comment left on a different site that alleged that the public school was, in essence, an institution whose main purpose was to remove the burden from parents of the work involved in educating their children.
I always thought the main idea of public school was to educate those children whose parents could not or would not educate them, for whatever reason. Early on, in our agricultural years, there must have been a lot of parents who thought it was a waste of time to have perfectly able-bodied farm kids spending most of their day at school. But that didn't matter: the law had decreed that their kids would get educated. Did educators at that time assume that kids would have the whole-hearted involvement of their parents at home -- or that their possibly illiterate parents would be able to help them with their homework? I doubt it very much. So the argument that kids can't be taught unless their parents are involved is beside the point; these are the conditions that schools were
intended
to function in. Whether it's possible to teach kids against their will and without their parents' support is perhaps unsettled, but the original intent of public school was definitely to educate kids whether their parents liked it or not. So really the question public schools ought to be trying to answer is this: what's the best we can do for these kids if there's no support at home: how do we ensure they learn anyway? I'm now going to say something very politically incorrect: unwilling children CAN be made to learn (at least when they are young). We've educated Ben against the most incredible odds; he had Asperger's, severe Tourette, and severe inattentive ADD. They don't come more unwilling than Ben; there was a time when you could stick your face an inch from Ben's, yell at the top of your lungs, and get only a Buddha-like smile in response; not because he had an attitude, but because he had gone someplace where he couldn't hear you. We got through to Ben mainly by keeping a close eye on what was working and what wasn't, incentivizing him heavily*, and changing tactics if something wasn't working (that's behavioral analysis). You concoct a set of things you want the kid to learn, and you concoct a set of incentives, and you keep an eye on both to ensure that the goals are being met, and that the incentives are working. Schools have kids for around 6 hours a day; that's a lot of time. But I feel for Ed Wonk and for all teachers, because schools are very hierarchical and autocratic; teachers can't necessarily do what they know will work. * i.e., we bribed him shamelessly.


comments...
---
AleksIndividualizedLearningAssistant
03 Dec 2005 - 19:47 CatherineJohnson
Nick's Mama
sent an email asking about
ALEKS
.
Does anyone know anything about it? All
I know about it
is that a blogger named
Parent Pundit
used it with her daughter with good results.
slipped my mind hmm I see that back in May I was planning to 'check out' ALEKS right away. Obviously that didn't happen. Time for me to read
Getting Things Done
again. If I can find it.
David Allen has a
blog
This could be interesting. update 6-30-2006: David Allen
doesn't have a blog
.
good grief Now
here
is a photo I would not publish on my blog if I were David Allen. David Allen needs a blog consultant. I think by now most of us here at ktm could set up shop as blog consultants.
if
you're killing time? Why is David Allen providing me with suggestions on
how to kill time this weekend
? Wouldn't I be killing time reading David Allen's blog because I have a problem with killing time? Think and discuss.
a parent's experience with ALEKS
ALEKS Graphic
formative assessment on wheels
ParentPundit uses ALEKS to fix Everyday Math
ALEKS question
ALEKS assessment coming right up


comments...
---
AleksAndIndividualizedProblemSets
03 Dec 2005 - 20:11 CatherineJohnson
This is the aspect of
ALEKS
that intrigues me:
Adaptive, dynamically chosen small set of questions
Details precisely what the student knows
Constantly updated as work is completed
The idea of 'dynamically chosen' worksheets sounds good, but I wonder whether you gain anything you don't with a program like KUMON, where the worksheets aren't dynamically chosen.
Saxon Math
has students do the same worksheet many times during a school year, and I know from experience it works fine. You don't need a new mix of problems every time you practice. On the other hand, even small gains in efficiency would add up over time.
formative assessment on wheels Interesting. Here's a link to the
research/marketing paper
ALEKS has posted on their web site:
ABSTRACT

This paper is adapted from a book and many scholarly articles. It reviews the main ideas of a novel theory for the assessment of a student's knowledge in a topic and gives details on a practical implementation in the form of a software system available on the Internet. The basic concept of the theory is the 'knowledge state,' which is the complete set of problems that an individual is capable of solving in a particular topic, such as Arithmetic or Elementary Algebra. The task of the assessor—which is always a computer—consists in uncovering the particular state of the student being assessed, among all the feasible states. Even though the number of knowledge states for a topic may exceed several hundred thousand, these large numbers are well within the capacity of current home or school computers. The result of an assessment consists in two short lists of problems which may be labelled: 'What the student can do' and 'What the student is ready to learn.' In the most important applications of the theory, these two lists specify the exact knowledge state of the individual being assessed. This work is presented against the contrasting background of common methods of assessing human competence through standardized tests providing numerical scores. The philosophy of these methods, and their scientific origin in nineteenth century physics, are briefly examined.
Of course now I'm super-intrigued..... This is all I need, right now. One more high-concept math-learning scheme. Curiosity doesn't seem to kill cats, but it's going to be the end of me.
a parent's experience with ALEKS
ALEKS Graphic
formative assessment on wheels
ParentPundit uses ALEKS to fix Everyday Math
ALEKS question
ALEKS assessment coming right up


comments...
---
TheBarneySong
04 Dec 2005 - 00:13 CatherineJohnson
I have spent a huge quantity of my life listening to the Barney Song. Jimmy, at 18, still watches Barney, and Andrew is obsessed. This morning when I glanced inside Andrew's bedroom I saw a small plush Barney toy standing bolt upright in the middle of the floor wearing an enormous wide-brimmed straw walking hat from Australia. Here in my
parallel universe
, he looked a bit like a Canadian Mounty. Needless to say, Christopher
loathes
the Barney song. He probably hasn't gone a day of his life without hearing it, so he's entitled. Well, guess what? I have just this moment discovered a
Barney Verb Song!
Title - helping verb song
By - Beth Fryer
Primary Subject - Language Arts
Secondary Subjects -
Grade Level - 4
My students learn the helping verb list with an idea by a former student...Sing these words to the tune of the "Barney Song" - or, for those of you who don't know THAT, it's "This Old Man"! have - has - had
do - does - did
be - am - is - are - was - were - been
can - could - shall - should - will - would - may
might - must - being
are helping verbs!
E-Mail Beth Fryer bfryer@clsd.k12.pa.us!



comments...
---
DescriptiveNormativeAndCritical
04 Dec 2005 - 01:04 CatherineJohnson
Now that it's become clear I'm going to have to teach Christopher how to write, I'm on the prowl for material and ideas. I'm posting
this cartoon
because I'll be showing it to Christopher at some point, and I want it where I can find it.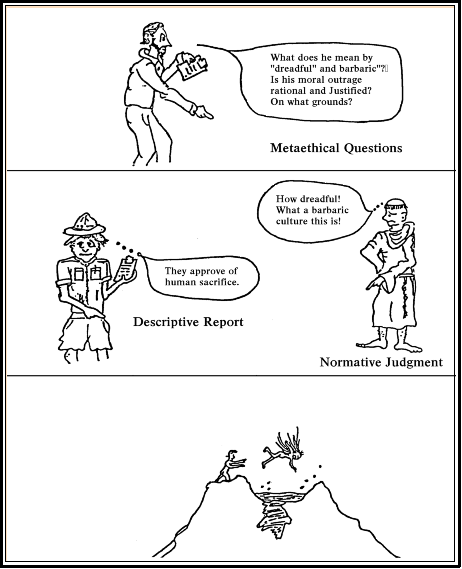 comments...
---
IepsForEveryChild
04 Dec 2005 - 18:46 CatherineJohnson
Rereading
Parent Pundit's
post about her daughter's experience with
Everyday Math
and
ALEKS
, this passage caught my eye:
...they give a pretest and a posttest for the curriculum. In other words, they give the final at the beginning of the year and at the end of the year to track the learning. My daughter received a 25 at the beginning of her 5th grade year in math, but she only received a 69 at the end of the year.... Clearly, intervention was needed. In the summer at the end of 5th grade, I had her try the Aleks computer program in math, www.aleks.com. The Charter School in my town uses it, and I decided to try it for my own daughter. A tutor would have been expensive and less than optimal in this situation because my daughter does get concepts, she just needs more drill (how can most kids hone their number sense if they aren't ever asked to multiply and divide numbers continuously), and she needs algorithms that have fewer steps so there is less possibility of error (everything that Everyday Math does not provide.)
I give Parent Pundit's school—and the authors of Everyday Math—credit for the pre- and post-testing. My problem is: what comes next? They give this child a pre-test and she scores 29; they give her a post-test and she scores 69. And then......nothing. "Clearly intervention was needed." I'll say. Why is intervention the parent's responsbility? The school has failed to teach this child 5th grade math. When she takes the ALEKS test, the program tells her she knows only 21% of a typical 5th grade curriculum. (I'm wondering whether ALEKS allows people just to take the grade-level tests, and if so, how much they charge. I'll check.) If this child were classified as having special needs, she would be
entitled
to be taught the content that is listed on her 'IEP,' which stands for Individualized Education Program. Of course, in my experience the content on the IEPS doesn't get taught, either, but still.....it's there; the parent has a leg to stand on. (And in my own children's case, in fact it's extremely difficult to know what they are and are not able to learn, though I suspect Engelmann would make short work of some of the IEP meetings we've had.) But with a typical child with normal intelligence, there's no mystery. She can learn 5th grade math in 5th grade. It's the school's job to teach it to her—
and to reteach it if they failed the first time around
. If that means providing tutoring or summer classes, so be it. It's the school's failure; the school needs to fix it. This mother was in the same position I was in at the end of 4th grade. My child was failing; the problem was the school's, not his or mine. (In his case the problem was almost certainly the teacher, who I liked very much, but who apparently just could not teach math at that early stage of her career. The school didn't give her tenure, which was the right move. But children who lost a year of math in 4th grade weren't given any help or remediation. No one came to parents of these children and said: Your child failed to learn math this year, because his teacher was inexperienced and didn't manage to teach the subject to mastery. Here's what we're going to do to re-teach the material he missed. American schools, by and large, teach for coverage. Not for mastery.
free assessment at
ALEKS
? It looks like ALEKS offers a free assessment. (I haven't tried to use it, because I'm not sure I can run the test twice on one computer, and I'm most interested to see where Christopher scores.) If this assessment really is free, and is easy to use, it could be a useful tool in talking to teachers and administrators. What we really need is our own simple-to-administer, at-home assessment, 'rolling' assessment tools. I'd like to be able to send my school a report each month on where Christopher is in the curriculum. Of course, that's another project. report cards for the school


comments...
---
HistoryOfMathCourses
04 Dec 2005 - 20:54 CatherineJohnson
From
A Brief History of American K-12 Mathematics Education in the 20th Century
by David Klein: The following table gives percentages of high school students enrolled in high school math courses.
Percentages of U.S. High School Students Enrolled in Various Courses
| | | | |
| --- | --- | --- | --- |
| School Year | Algebra | Geometry | Trigonometry |
| 1909 to 1910 | 56.9% | 30.9% | 1.9% |
| 1914 to 1915 | 48.8% | 26.5% | 1.5% |
| 1921 to 1922 | 40.2% | 22.7% | 1.5% |
| 1927 to 1928 | 35.2% | 19.8% | 1.3% |
| 1933 to 1934 | 30.4% | 17.1% | 1.3% |
| 1948 to 1949 | 26.8% | 12.8% | 2.0% |
| 1952 to 1953 | 24.6% | 11.6% | 1.7% |
| 1954 to 1955 | 24.8% | 11.4% | 2.6% |
Looks like the '23 reforms may not have been successful.
This reminds me that David Klein's paper is part of my Great Unread. I need to get to it soon. Here's a question that springs to mind: why do we see the sharp decline in algebra enrollment? Does David explain the steep decline in math course enrollment by a difference in numbers of students enrolled in high school?


comments...
---
NortonSampler
04 Dec 2005 - 22:44 CatherineJohnson
One of you (I have to find the Comment again—) left a link to the
Johns Hopkins CTY Summer program
, specifically to the page that lists all the courses. All of the writing courses have posted syllabi,
including the course called Crafting the Essay.
The readings for 'Crafting the Essay' seem far too weighted towards the personal essay—what
is
it with all this memoir writing?
*
—but, at the end of the
syllabus
, there's a list of 'Supplemental Texts' that includes this book:
Here's the jacket copy:
As a rhetorically arranged collection of short essays for composition, our Sampler echoes the cloth samplers once done in colonial America, presenting the basic patterns of writing for students to practice just as schoolchildren once practiced their stitches and ABCs on needlework samplers. This new edition shows students that description, narration, and the other patterns of exposition are not just abstract concepts used in composition classrooms but are in fact the way we think—and write. The Norton Sampler contains 63 carefully chosen readings—classics as well as more recent pieces, essays along with a few real-world texts—all demonstrating how writers use the modes of discourse for many varied purposes.
Wow. Depending what's actually in the book, this is
exactly
what I'm looking for—and I found it thanks to ktm commenters. Incredible.
Thank you
. I've mentioned that I learned how to teach writing at the University of Iowa. At the time (and perhaps still today) Iowa had one of the best freshman writing programs in the country. We used the
The Norton Reader of Expository Prose
. We
lived
by that book. Later on I used the short version, I believe, to teach the same course to gifted middle schoolers for Johns Hopkins CTY. I looked at the Norton Reader again the other day, and had been planning to order it this weekend....but it isn't exactly what I want. If I were teaching a full-fledged writing course
at school
, then sure. The Norton Reader would probably be the book. But I'm going to be trying to hammer my massively resistant middle-schooler into adding afterschool writing to afterschool math, and the mere sight of a 1214-page NORTON READER is going to be trouble. I haven't looked at The Norton Sampler yet, but I'm almost certainly going to be buying it
tonight
.
Susan explains the shift to early writing
Part of the problem is that, like New Math and Whole Language, there is a movement afoot to push what I consider middle school skills down into grade school, all with the assumption that grade school skills will just be learned by osmosis (or shoved onto the middle school teachers...again.) These are your two camps. In the beginning this new way of teaching writing looks very impressive as little persuasive essays come home and state tests appear to improve. Like math, we didn't learn it that way and so what do we know? I believe this is what you would label teaching Whole to Parts. The traditional way of learning writing (or math, for that matter) has always been Parts to Whole, starting with building blocks for younger children (handwriting, grammar, sentence structure, punctuation) and then moving to more complicated techniques requiring better critical thinking skills (notetaking, outlining, etc.)that actually match the child's growing opinions and ideas. This strikes me as common sense, but what do I know? Whether this new way is really better in the long run is still unsure, from everything I've read, yet one can't help notice that something is wrong when college professors complain loudly about students' bad writing skills, and then even request a grammar section on the SATs.
That explains a lot. I've never given it any thought, but offhand I would say that writing isn't 'foundational' or 'hierarchical' the way math is foundational or hierarchical. Still, I think it's nuts to plunge right into paragraphs and short essays in grade school. Doesn't make sense to me. Without knowing much about it, I'd say the focus in the early years is words and sentences; then paragraphs. I don't know what to think about all the journal-writing tiny little children do these days. I like having a record of Christopher's 6-year old thoughts, but whether journaling helped him learn how to write, I don't know. I was over at a friend's house the other day, looking at books on how to write. My friend was traumatized by a nasty writing teacher in high school and has only recently started to recover from that experience. She's read a number of books for people who want to write but are anxious or blocked, the writing equivalent of Math Anxiety. All of these books, universally, promote journaling, freewriting, etc., etc......and they all seem utterly foreign to me. I have no idea whether professional writers 'journal' or 'freewrite.' Maybe they do. If so, they don't talk about it much. I do neither. I have zero interest in journaling or freewriting; I find the very
word
'freewriting' slightly repellent. (Because it doesn't
sound
free?) I have so little interest in journaling that I don't do it even though I wish I would. From time to time I remind myself that I'm letting my kids' childhoods pass by unrecorded & unremembered. Then I carry on not journaling. I suspect that professional writers of nonfiction, which is what we're talking about, are motivated to 'communicate' more than to 'express.' I write every day, but I write to other people, not to myself. I used to write letters; now I write emails & blooki posts & comments on Kitchen Table Math. I'm also motivated by curiosity, and nonfiction writing means Learning New Things virtually every day. That's another reason I write Kitchen Table Math. Once I write a post, people chime in with interesting comments and factoids I've never heard before.
I love that
, and it doesn't happen with Journaling or Freewriting. Given that I've been a professional writer for quite awhile now, and given that I never, ever Journal or Freewrite, I'm not inclined to think that students
should
Journal or Freewrite as a means to learning to write themselves. One other thing. I never took a writing course. I never even wrote a paper in high school. I arrived at Wellesley not knowing what a paper was. I never took a writing course because I was terrified I would be told I was no good. I desperately wanted to be a writer, but didn't think I was good enough, and I figured if a
teacher
told me I wasn't good enough that would be the end of it. So I didn't get near any teachers. The funny thing is, when I finally got on track to write, just short of age 30, two different Authority Figures instantly popped out of the woodwork to tell me I wouldn't be able to do it. One said I didn't have the commitment or the drive; the other told me he'd never liked my writing. This person actually took the time to sit down and write me a letter saying, 'I've never liked your writing.' People are bizarre. In any case, they were too late. I'd made up my mind. Getting back to how to teach children to write.....I
think
my own personal narrative tells me that writing isn't a hierarchical skill the way mathematics is, and I
think
it tells me that expository writing isn't a direct or natural outgrowth of Journaling or Freewriting, but
may
be a natural outgrowth of reading, thinking, and talking to other people about what you're reading and thinking. I
know
that in order to write nonfiction you have to be reading nonfiction. That's about as far as I can go tonight.
Johns Hopkins CTY course list (including math courses)
:
Crafting the Essay WRT3
Crafting the Essay 3B
KTM Commenter suggestions and recommendations:
First Language Lessons
by Jesse Wise (recommended by
Ken
&, I think,
Susan
, looks good; apparently there are more books coming in the series)
Classical Writing series
(
Nick's Mama
left the link for this series)
The two biggies amongst homeschoolers seem to be:
Writing Strands
(the Well Trained Mind people use this series)
Excellence in Writing
KUMON reading
I'd bet money the KUMON reading program teaches writing as well as reading, if only incidentally. I've scanned in one set of KUMON reading worksheets and will get them posted to a separate KUMON page & linked here, so you can see what I'm talking about. KUMON Reading is as good a nonficiton, critical reading program as any I've ever seen. Actually, KUMON Reading is the
only
nonfiction critical reading program I've ever seen. At our school, and apparently at many other schools, the kids read wall-to-wall fiction. No one teaches them how to read nonfiction. KUMON does.
update:
Norton Sampler TOC
This is fantastic:
Introduction
Annie Dillard, The Death of a Moth
Annie Dillard, How I Wrote the Moth Essay—and Why
The Processes of Writing
The Modes of Writing
Mixing the Modes (
great
)
1 Description
2 Narrative 3 Example 4 Classification and Division 5 Process Analysis 6 Comparison and Contrast 7 Definition 8 Cause and Effect 9 Argumentation and Persuasion 10 Classic Essays for Further Reading
It doesn't look overloaded with partisan picks, and there are two student essays included, which could be a lot of fun. Ann Hodgman ('No Wonder They Call Me a Bitch') is the author of three of my favorite cookbooks:
Beat This
,
Beat That!
, and
One Bite Won't Kill You
. This is the one.
1918 version of Elements of Style online
*
My neighbor's son has now written so many personal narratives he says he's running out of memories.


comments...
---
EndOfParentalInfluence
05 Dec 2005 - 02:13 CarolynJohnston
Catherine and I were just talking a little while ago about having boys in middle school. It's really amazing. Three months ago we had boys who weren't substantially different from the boys we'd had for several years. But they've really changed since entering middle school. One thing that's caused a lot of domestic trouble around here lately is Ben's long-term reaction to our decision to take him out of his regular Connected Math class, and have him
work with an aide from Saxon Math instead
. Last year, I'm quite sure, it wouldn't have distressed him to be taken out of math class every day for different work; but this year it's a different story. He's obsessing about his forcible removal from the bosom of Ms. Fredson's math class morning and night. Sometimes he's angry about it, as when he yelled the other night, "Connected Math is JUST FINE for me, MOM!", and "Ms. Fredson is a perfectly good teacher, MOM!" Sometimes he's imploring, as when, just a few minutes ago, he asserted that Ms. Fredson had never been unkind to him and so he should be able to go back into her class. When I made this decision, I honestly wouldn't ever have thought he'd have such a negative reaction -- though I would make it again. I've explained to him any number of times that we liked Ms. Fredson and thought she was a good teacher; that what we don't like is the curriculum she has to work with. A curriculum, if you think about it, is a pretty abstract notion compared to that of a teacher. I tried to give him a concrete example. I pulled a worksheet that Ben had done in his first week in Ms. Fredson's class: it was a quiz they'd taken on odd and even numbers. A number would be read off, and the kids would write 'odd' or 'even'. This was in a 6th grade accelerated math class. I don't even know for certain that that was a Connected Math activity (since the school actually uses a hybrid math curriculum - Connected Math and Prentice Hall); but I do know that he could do that easily in 2nd grade. "That's pretty easy," Ben had to admit. I seized the advantage. "They just aren't learning as much as you are, Ben!" I said. And it's true. It's hard to explain the notion of a gross institutional mistake to a kid, especially one on the autism spectrum. Moral of the story Try to get your accelerating and/or afterschooling done while your kids are in grade school. They become suddenly and definitively less pliable in middle school. It's too late for me and Catherine, so save yourselves!


comments...
---
NoCommonSensey
05 Dec 2005 - 13:42 CatherineJohnson
OK, it's 8:40 am and I'm already exhausted. At 5:30 this morning I heard a faint chime that sounded exactly like the doorbell.
Ding
. I ignored it. Then I heard it again. Since I was asleep, and wanted to stay asleep, I ignored it again. Then Abby started up.
Boof. Boof, boof
. You know the sound, the sneeze-bark thing dogs do in the bedroom when they know they're not supposed to be barking for real. 'Abby!' I hissed. 'Quiet!' I was still asleep at this point. Ding. Ding, ding, ding. Boof, boof. Ding. Ding, boof. I was awake. So there it was: two bad choices. The person ringing the bell was going to be a) my next-door neighbor needing help with an emergency so dire she and her husband couldn't handle it themselves (bad), or b) a complete stranger insistently ringing our doorbell at 5:30 in the morning, in the pitch dark & freezing cold (also bad). Great. As Door Number 2 seemed far the more likely probability (
simple Bayesian logic
), I began filing through my dimly recalled News 4 stories concerning the various doorbell-ringing scams and assaults I was going to have to rule out before opening the door. I woke Ed. Ed, who just got back from Paris last night, and didn't manage to get to sleep 'til, I don't know, 3 or 4 am. Then I got up to investigate, expecting my two large, scary dogs to accompany me. They didn't move. What is it with my life? What is it with my dogs? Normally they're tearing down the stairs to shriek and bark and compete-to-greet whoever's there; now they're hugging the sofa.
I'm not going down there in the dark, there's somebody out there
. That's their attitude. So I rousted the dogs, took them downstairs with me, and found the paper delivery lady stuck in my driveway. It snowed yesterday, my driveway goes downhill, nobody plowed it, the whole thing is a sheet of ice, and she decided to drive on down instead of just leaving the newspaper at the mouth of the drive as a person with common sense would do. Apparently she'd already been stuck at somebody else's house for half an hour, and she kept saying that her 'first year,' which it appears was not this year but last year, 'was awful.' I gather she spent a lot of time being stuck in people's driveways her first year, and now, wouldn't you know it, she's stuck in people's driveways this year, too. Being stuck in people's driveways at 5 am is like a horrible recurring nightmare she can't stop having. I let Ed deal with it.


8:25 am, I hear Andrew's bus up at the top of the driveway, I run shrieking out the door waving off the driver—Stop! Stop!—who ignores me and drives straight down the hill and then, as Ed joins me and starts shouting and waving, too, turns to keep on going down the hill to my neighbor's house. We share a driveway with our neighbor. Our land was originally owned by John Jacob Astor, and apparently our two houses used to be the servants' quarters and the carriage house. The funny thing is, both my neighbor and I claim to be living in the servants' quarters. I always assumed it was obvious our house was the people house, but then I heard my neighbor saying a couple of times that her house was the servants' quarters and our house was the carriage house. Yet more evidence that we are related to apes and co-evolved with dogs. Anyway, the point is, we share a downhill driveway with that stops at our house first, turns left, then continues downhill to their house. If you're driving a bus on ice, and you're all the way down at their house, that's it. You're staying there until someone tows you out. Miraculously, Ed was able to prevent the driver from making the turn, so now he was stuck in front of our house instead of our neighbor's house. After an extended conference with Ed, he decided to try to turn the bus all the way around right there, directly in front of our garage, which soon meant he was stuck sideways in front of the garage blocking both of our cars instead of just the one he'd been blocking minutes before. I won't go on. My question is: Why? You're driving a car/bus with rear-wheel drive, you come to a downhill driveway that's a sheet of ice, and you sail down it like it's the middle of June. I don't get it.




no common sense-y


comments...
---
SheddingTearsOverEverydayMath 05 Dec 2005 - 23:16 CatherineJohnson


from Joanne Cobasko of SOCCM: The email below came from a CVUSD parent. Names and sexual identities have been changed to protect the innocent and guilty.






Another Everyday Math Crying Story - Discovery method strikes out again
Working with my 2nd grader on her math homework - she becomes frustrated because she isn't being taught the algorithms that are needed to solve the problem. She sometimes gets so frustrated she cries. (name of curriculum director) should be fired for installing this crappy math curriculum. The one problem she cried on was:


91 — unknown = 45.


The teacher didn't instruct her to put the numbers in a column and subtract:   91
 -45
  __
  46
How are the kids supposed to know how to do this without being taught? How is a kid supposed to solve the problem? My daughter's classmate wanted to construct a number grid writing all the numbers between 45 and 91 to try to solve it, her mother said. These poor kids whose parents are not helping them with math at home are going to be lost. Heresay at (School using Everyday Math) is that the teachers aren't making the kids do the ridiculous algorithms EM teaches. Supposedly a kid in Mrs B's 5th grade class who was a straight A student in math is now getting D's because Mrs. B isn't explaining the EM method well enough. What a shame these kids have to suffer through EM. You know the kids will say they like the program because they just play games and don't memorize the math facts. If you follow the logic of EM, why then should the kids have to memorize spelling words if they can just use spell check on the computer?


comments...
---
BlackAndWiliamRecommendationsForFormativeAssessment
06 Dec 2005 - 01:11 CatherineJohnson
Black and Wiliam (1998b) make the following recommendations:

Frequent short tests are better than infrequent long ones.

New learning should be tested within about a week of first exposure.

Be mindful of the quality of test items and work with other teachers and outside sources to collect good ones.

No more teaching for coverage. No more punitive tests and shaming grades. Teach to mastery.


key words: gapology
overlearning
remediating Los Angeles algebra students
Inflexible Knowledge: The First Step to Expertise by Daniel Willingham
Matt Goff & Susan S on remediating gaps
Anne Dwyer on diagnosing gaps & request for 'gap' stories
failing algebra in Los Angeles
formative assessment
formative assessment in a nutshell





comments...
---
MoreMiddleSchoolTrauma 06 Dec 2005 - 02:44 CatherineJohnson


So I'm going to ask Carolyn (hi, Carolyn!) to add a homeschooling category. That and a how-to-teach-writing category. (Smartest Tractor has left some books & advice, so I'll get those pulled up front tomorrow. Thank you. Please tell us more when you have time.) I should have homeschooled Christopher. Period. We're watching him fall apart before our eyes. Tonight we had crying. Twice. He came home from school with two Ds on two English papers, another one on his chapter test in math. He's very close to failing his two main courses. This was the Distinguished Student last spring, a child who has never earned less than a 4 on the state tests (and the English test is serious); now his father is talking about therapy. We're seeing his behavior deteriorate; we're seeing his handwriting deteriorate. Ed, tonight, was shocked by the regression in the look of his written work. He's writing like a child in first grade, and not a happy child, either. I have now told them both that homeschooling is on the table. Christopher and Ed say no, homeschooling is not on the table. That's pretty much my position on therapy, come to think of it; we're not paying for therapy unless Ed gets another career. A much bigger, fatter career. And even then, forget it. I'm not paying a fortune in property taxes and therapy bills so Christopher can attend Irvington Middle School. The one good thing is that Ed has written a letter to Mrs. Roth, copied to both principals and to the guidance counselor, that is destined to become a classic in the annals of IMS history. I don't know if he'll let me post it, but we can all hope. Tomorrow he's writing the letter I didn't manage to write about the Grade Contract. I didn't manage to write it myself because I spent the week exhibiting impulse control. Which, under the circumstances, was best for all concerned.


synchronicity I've just this moment opened an email from my neighbor:


Michael Viscardi, a senior from San Diego, won a $100,000 college scholarship, the top individual prize in the Siemens Westinghouse Competition in Math, Science and Technology. Viscardi said he's been homeschooled since fifth grade, although he does take math classes at the University of California at San Diego three days a week. His father is a software engineer and his mother, who stays at home, has a Ph.D. in neuroscience, he said.

Sounds like those folks hit the same wall I've hit. I'm printing it out for Ed.


oh—and tomorrow I get to talk to the PTSA Executive Committee about my sins as a Singapore Math instructor. Pray for snow.




comments...
---
FirstDaysAtSchool 06 Dec 2005 - 05:15 CarolynJohnston

The discussion on the WhyPublicSchools post about girls and boys, and the differences in their personalities and needs, reminds me of a story that Bernie told about his teaching approach on first days in math classes that he taught in colleges. The first impression, of course, is critical, and Bernie used to play those kids, especially the boys, like violins. The boys, he said, needed some tough love on the first day. You could scare them with the notion that you were the strictest math teacher ever on the first day, get them braced and working, and then back down later, as necessary, if you wanted to. If you let them get the initial impression that you weren't the alpha dog in the classroom, then you'd lose them. This approach, he said, backfired like crazy with the girls. A lot of them would run right out of the class on the first day and go drop the class like a hot potato. He really wished that he had a way of secretly conveying to the girls that his bluster was all an act put on for the boys' benefit, that he was really a sensitive guy who would treat them well. And he was, as the girls who stuck around found out. I didn't try to moderate anyone's impressions of me on the first day, but in general my hand-holding style went over a lot better with the girls than the boys. Since math is pretty much just as difficult no matter who is teaching it, after a while some of the boys would be failing, and would stop coming to class. Bernie's approach on day one would have served those guys better. Maybe this, more than any difference in math aptitude, is the reason to have single-sex classrooms.

comments...
---
PaulMillerAndRudbeckiaHirtaOnAssessment 06 Dec 2005 - 17:30 CatherineJohnson


I'm disheartened today. Watching Christopher fall apart is excruciating (all the more so given how much I know about fear and the brain), and..... ......and I've had it. So when I got home this morning, after dealing with the THIRD car to be stuck in our driveway in two days (I'm starting to feel like Bill Murray in GROUNDHOG DAY), and found these comments from Paul Miller and Rudbeckia Hirta, I thought, There's hope. (I'll be a much more cheerful person tomorrow, or even.....later on this afternoon!)


from Paul:
One thing I've been putting a lot of thought into is how to teach to mastery in an environment where I'm on a strict schedule and have very limited time. I bet Black and Wiliam weren't thinking of people who have to jam what would be a whole year of algebra in high school into a semester. Still, I have decided, there will be quizzes at least weekly next semester.


and from Rudbeckia:
This semester I gave twenty quizzes in calculus (the best 10 counted), and I'm thinking of giving quizzes every class next time I teach something from the algebra / precalc / calc sequence. Next time I'm going to make them VERY short, 3-5 minutes, and give them at the exact beginning of class. My bet is that the instructional face-time lost will trade well with increased studying.

Here's how I feel, reading these comments. These comments, these actions, are a gift. A gift from two highly intelligent and educated people to the younger people they are trying to teach. The way I'm feeling today, they're a gift to me, too.


where we are with English
Mrs. Roth can't teach our child. That battle we can handle, although the school will certainly refuse to move Christopher to another class. If I were a betting person I'd bet they end up moving him whether they want to or not, but we'll see. Whether he goes or stays, he will never write another assignment for this woman. Worksheets, fine; reading logs, check. But no written work. We're done. What we need is for the principal to read Christopher's essay and tell him it's not a 'D.' His friends are making fun of him, telling him his parents are 'just saying' his essay is good, because we're his parents. All these boys insult each other all day long, Chris included. But on this issue his friends are drawing blood, which I'm sure they don't know. He's probably hurting them, too. The things they say to each other are appalling, and I have no idea what to do about it. Advice? Christopher's confidence is shot. He thinks he can't write, can't do math, can't do anything. We saw this happen before, in 2001, after the attacks. He'd been an aggressive little soccer player, one of the best on the team. Then he lost his nerve. He just....stopped. On the field, he was diffident and slow. At school, he was bullied. Ed was the soccer coach, so he was there; he watched it happen. He told me last night he's seeing the same thing all over again, only this time in academics, where it counts. Maybe it's not like that; maybe he'll bounce back. We'll see.


question
So Mrs. Roth has to go, but the math teacher is another story. She's very young; I think this is her first job. (back story for new readers stopping by: Her course last year was so brutal for the kids—unintentionally so—that the parents were in open revolt.) She's a good egg. Last year must have been painful for her; the huge revisions they did to her course over the summer may have been distressing, too. Yes, it's important to have mentors and help, but having mentors and help in the context of parent fury is another story. So....I need to push her for Christopher's sake, but I want to 'push' in a way that's positive, helpful, and likely to be listened to. Here's what I think we need: If any of you have extra items to add, let me know



First item: I need to know, from the beginning of each chapter, what 'showing your work' means to Ms. Kahl.



Let me ask all of you: what is the work that would typically be shown for this question?
Compare using <, >, = 0.635 __ 0.365
To me, this is a simple comparison—but do teachers typically ask for work to be shown on this kind of question? If so, does the student write a subtraction problem, or perhaps draw a number line? I'll find out from Christopher's teacher, but I'm wondering about other peoples' experience. I have no problem with the requirement that the kids show their work; I think it's probably good at this stage. But I've got to know from the get-go what 'showing your work' means for each given problem, so we can practice it from the get-go.


Second item, Christopher needs guided practice in class.


Christopher says that the norm is for Ms. Kahl to lecture and give an assignment. The kids do the procedure she's taught for the first time at home. I'm sure his perception of the class and her perception of the class are going to be an imperfect match. she does have them do worksheets in class sometimes, or start their homework. I'm not sure whether either of those situations constitute 'true' guided practice, but they're probably in the realm. Still, the fact is that he not infrequently comes home from school without a clue how to do the procedure she's demonstrated in class that day is significant. While she may be doing some guided practice, I need her to do more. Which means I'm crossing a line into the realm of telling a teacher how to teach.


Third, and most important, I need formative assessment to be happening in the class.


We have no teaching to mastery at all. Instead we have a classic 'accelerated' course, where the children are expected to be math brains, the teacher whizzes through the material, and only the strong survive. The weak fall behind, struggle to move their legs faster than they'll go, gulp down huge mouthfuls of air, pour sweat, and finally collapse in a heap. Only one grading period into the year so far, Christopher's nearing collapse. He earned a B on his first chapter test, a C on his 2nd, and, now, a D on his 3rd. Yes, he could move down to the combined Phase 2/3 course. He could move down and study place value. They've spent weeks on place value. I forget what they're doing now; I'll find out. It's not going to be anything he needs to spend an hour a day doing. Here's my question: how do I broach these subjects? These are large issues, not small. And this teacher is almost certainly in Paul's situation. She has to cover this material, and she has to cover it fast. What she's got to work with is nothing like a Singapore course where the curriculum has been painstakingly put together to allow the fastest possible progress for all children, math brains or no. So she's up against it. But we need these changes. We need the school and the individual teachers to assume responsibility for making sure the children have learned what they've been taught. All but the brainiest kids need this, and even the brainiest kids are going to need it somewhere along the line, too.


back to Rudbeckia & Paul Actually, it suddenly occurs to me that I can cite Paul & Rudbeckia—especially, for my purposes, Rudbeckia's top-10-quizzes count approach. That would be so much more humane for these kids, and so much more motivating. Alright, that's a possibility.


what we told Christopher
The math situation is probably manageable. Ed, this morning, read over Christopher's test and said that he's not having nearly the amount of homework he needs if he's to do the tests she's giving. Math class lasts 50 minutes; the test had 24 questions, some with several parts. Christopher has two minutes at most to answer each question, and he has to show his work (and his handwriting is not only bad, but slow). Now he's developed test anxiety, so he's not managing to read the questions. He must be freezing up, just not seeing the words. The point is: if he's going to do 24-item tests in 45 minutes, he has to have more practice. Ms. Kahl sometimes sends home homework 'sets' with only 4 problems. Maybe the math brains can do 4 problems and ace a test (they probably can). Christopher can't. If Christopher is going to do a 24-item test in 45 minutes he can't have done 4-problem homework sets. Wayne Wickelgren says children should do 30 problems a night. That's what Christopher needs to do. Thirty problems a night. We were finally able to get through to him on this point last night—thanks to KUMON and to Saxon Math. I said, "Do you ever flunk KUMON worksheets?" Christopher said, "No." I said, "Why don't you flunk KUMON worksheets?" Christopher said, "Because I've practiced." I said, "Because you've practiced a lot." Then I said, "Did you ever flunk Saxon tests?" "No." Why?" "Because I practiced." "Because you practiced a lot." Then both Ed and I said, You need to be able to do these problems as fast as you can write. You need to be able to do them in your sleep. You need to know them cold. That's a simple message, and he understood it. I hope it will finally start to sink in. Christopher thinks that if he can do a problem he knows it. It may take him 5 minutes to do one problem, but if he gets it right, he's done. No one at the school has told him that isn't the way it works. He's had two months of "Study Skills" class and the only thing they seem to have told him about study and learning is 'Find a quiet place.' I, of course, have been trying to get this message across for months, but, as Carolyn pointed out, we're hitting the end of parental influence. Last night he heard us. A couple of weeks ago I tracked down the Prentice Hall pre-algebra workbook that accompanies his text. We agreed that from now on he'll do ALL the problems on the work sheet, not every other problem, or, even worse, every fourth problem. (I'd put money on it Ms. Kahl has been told not to overload the kids with homework.) Last night, that's what we did. Every single problem. That proved to be a terrific object lesson. He did one problem laboriously, taking far longer than he'd have on a test. Then, because we were doing every problem, he did the next one— in half the time. I said, "Look how much faster you got just from doing two problems instead of one." He saw it.


cheeful thought I'm going to get a grip now. My neighbor, whose son struggled through this class last year, told me that the 7th grade book is mostly review. I think they start algebra in January, so I'm assuming they spend fall semester reviewing the gazillion procedures and concepts they learned in 6th grade pre-algebra, then make the move to formal algebra mid-year. That's good. I'm obviously back in re-teaching land; Christopher is losing another year of math instruction, just as he did in 4th grade. But this time he's got KUMON, and KUMON speeds along. Yes, he's doing 3rd grade math now, but in two weeks he'll be doing 4th grade; 7 weeks after that he'll move to 5th. Slow but steady wins the race. Mr. Liu told us parents see major gains after one year of KUMON. 'You need to invest that time,' he said. We're investing. And this time I know I have to re-teach, and I'm starting now. I'll have the summer, too. Then he'll have a fall semester of review with, I hope, the best teacher they've got. So I think we can do this.




comments...
---
HelicopterParents
06 Dec 2005 - 21:13 CatherineJohnson
XXXX



helicopter parents, part 1
helicopter parents, part 2
helicopter parents, part 3
helicopter parents at the AFT
news from nowhere, part 6 (AP students)
helicopter parents of the word, unite
helicopter parents of the world, unite part 2a (t-shirts)
MiddleWeb says hovering is good





comments...
---
SusanOnBeingYourChildsSecretary 06 Dec 2005 - 21:27 CatherineJohnson


great comment from Susan


I have no idea what work you "show" for greater than/less that questions. You might want to write down managable questions like what you put up above for your meeting with her, which I know you'll be having soon. That's perfectly legitimate and it will get you clear and perhaps make her realize that she's not so clear. She has to tell them what she means or the book must have had them doing it that way unless it is some standard way of doing it that everyone knows about. We were having similar issues with not having enough homework for the work being asked to be done. We've had to use the other books I have for extra practice.


children don't know what they don't know Again, children don't know what they don't know. They don't know about flexible/inflexible knowledge. They don't know how much is enough. An experienced teacher whose had children bomb on sections would probably anticipate problems with certain chapters. My son's algebra teacher is a veteran. He has stretched and redone some chapters with extra practice. After 25+ years of teaching math he knows exactly what's going to happen and when he can trust the text and when he can't. Even with that, some kids aren't going to make it and I still have the feeling it has more to do with not having enough practice.


the parent as personal assistant I have had to become his personal secretary because of the school's expectations of him regarding homework and projects and deadlines. He is given all kinds of things to do with all kinds of deadlines and no real guidance on how to manage his time. Many of these things are lacking in specificity. I have to make him pull out his assignments and go through them one by one. If he can't explain something I ask why he didn't write down more so that he would understand it when he got home. We've had much whining and crying over this, but he's starting, finally, to realize that I am going to look at it when he gets home and it must make sense. Just my hammering away at the assignment book and his responsiblity to accurately get his work written down thoroughly has started to make him realize what he has to do to succeed, but that is a gargantuan assignment in and of itself. I seriously don't remember this kind of juggling of assignments myself much before high school, so it irritates me that I have to take so much time to teach him how to even write it down properly. I think as a parent you can point out these kinds of murky expectations by the teacher (like the show your work problem) and that they need to be clarified better. Test-taking has been more difficult for my son, too. There's a stamina and a maturity needed that's a little different than is required for the quizzes. We were doing great on the quizzes, but tanking on the tests. We've talked it through with him and he's improving, but he still isn't as strong on them as he is on the quizzes. It sounds like you are trying to turn it into a Life Lesson about perseverence and I think you are so smart to do so. Like you said, quitting soccer is no big deal, but he needs to see that some things he can't quit and that it will be alright. They really think it's the end of the world. With all that blasted "character" stuff they're teaching, you'd think they'd include some of what he's going through.


the veteran
My son's algebra teacher is a veteran. He has stretched and redone some chapters with extra practice. After 25+ years of teaching math he knows exactly what's going to happen and when he can trust the text and when he can't.


This is exactly my concern with Ms. Kahl. She is, I think, a 2-year veteran, and last year was a trial by fire. Plus she's up for tenure this year, and while I don't know whether she should have tenure or not, I don't feel that she shouldn't. I know what a tenure year is like; we went through two years of he**. I'd have to feel strongly that she's in the wrong business to want to make Ms. Kahl's tenure year more stressful than it already is. Christopher has said to me, several times, 'Ms. Kahl is a good teacher,' or 'Ms. Kahl is a pretty good teacher.' Ms. Kahl isn't a crowd-pleaser; I'd be stunned to learn that she plays to the kids in any way, or grooms fans. So if Christopher is telling me she's a good teacher, one thing he's not saying is that she's a narcisstic teacher winning love from kids. Plus he doesn't love her. He sees her as a good teacher who wants him to do well. She's someone who might be a terrific teacher in 5 years' time.


chipperness restored OK, Christopher just walked in chipper as usual; so far so good. He's in particularly good spirits because they had another bomb threat today, so they had to walk down the hill to the Main Street School and mill around with their friends until The Danger Had Passed. That's two bomb threats this fall, both at the middle school, and both, oddly enough, starting in the girl's restroom. "They always come from the girls' restroom," Christopher says. I know my school didn't have bomb threats in the girls' restroom when I was a kid. So we finished up with the bomb threat and segued to the subject of, "Do you have my Feature Story?" "Yes, why?" "Mr. Fried wants to see it."




comments...
---
HelicopterParentsPart2
06 Dec 2005 - 22:13 CatherineJohnson





helicopter parents, part 1
helicopter parents, part 2
helicopter parents, part 3
helicopter parents at the AFT
news from nowhere, part 6 (AP students)
helicopter parents of the word, unite
helicopter parents of the world, unite part 2a (t-shirts)
MiddleWeb says hovering is good





comments...
---
FuzzyMathInSeattle 06 Dec 2005 - 22:42 CatherineJohnson


Charles left a link to this article on reform math in Seattle:



Marilyn Leverson flips through the textbook to show how math instruction is changing. Words dominate the pages, not numbers. There's not a problem set to be found. It's definitely not the kind of math book that parents remember — which dismays some of them. In Tacoma, students have two choices in high school — reform or traditional math. Teachers recommended the former, but the School Board decided to give families a choice, and about one-fifth of the students take the traditional math track.


One-fifth. That tells you a lot (I think). I'm like Bob Dole around this town: Where's the outrage? Most people here don't care about TRAILBLAZERS one way or the other. (That may not be the case for parents of the youngest kids. I'm hearing a lot of rumblings from that quarter.) So here we have a school district in Washington state offering choice, and 4/5 of the parents put their kids in fuzzy math. (I wonder if it's 4/5 of the students making that choice?) I give up.


can we please stop talking about the basics?
Critics call it "fuzzy" math and warn it fails to give students a good grounding in the basics.

It's not basics. It's foundational skills. Fuzzy math fails to give students a good grounding in foundational skills. Also in all the nonfoundational stuff. That's gone, too.


IMP
Even when she used a more traditional text, Leverson says, she dreamed up exercises and projects like the ones in the new book Shorecrest uses, part of a series called the Interactive Mathematics Program. Its texts are divided into sections that start with a big problem that students spend weeks learning the math to solve. One morning this fall, for example, a group of mostly sophomores and juniors in an Integrated III class were weeks deep into a trigonometry problem that required them to calculate when a man riding the Ferris wheel can let go of a partner to ensure the partner lands in the water as the cart passes by.


That's certainly time well spent. Also it connects me to my world.


says who?
Everyone needs at least two ways to add, subtract, multiply and divide efficiently and accurately," says Jane Goetz, director of instructional services in Seattle Public Schools and, before that, an award-winning math teacher.


One question. Why? Why does everyone need at least two ways to add, subtract, multiply and divide efficiently and accurately? Until very recently, I myself had just one way to do each, and it hasn't been a problem. Also, learning to do forgiving division hasn't caused me to think Why oh why didn't somebody teach me this years ago, I've always needed another way to divide stuff efficiently and accurately. By way of contrast, I feel exactly the opposite about KUMON, which does not teach more than one way to add, subtract, multiply and divide efficiently and accurately. I wish I'd known about KUMON 20 years ago.


the cry of the Saxon bird
Ballard math teacher Niki Hayes is one of them. When she returned to teaching high-school math last year, she says she was surprised to find how many students couldn't do basics such as adding fractions. Showing them the steps refreshed many of their memories, she said, but the fact that they had forgotten showed they didn't know it well enough. "You don't forget something that you really know," she said. The national math council has good intentions but students don't get enough practice to master important skills, she says. So they struggle in algebra, Hayes says, because they're weak in long division. There just isn't enough time in the regular, 50-minute math class to teach math through projects, she says, especially for students who are already behind. And she doesn't like "integrated" math, which she says jumps around too much, leaving students with holes in their knowledge. Hayes favors Saxon Math, a textbook full of numbers and problem sets, and many fewer — and shorter — word problems. She has used the Saxon series in Texas, at an Indian reservation near Spokane and, most recently, at North Beach Elementary in Seattle, where she was principal for four years. In all those places, she said, students' math-test scores rose. Hayes, however, says she's a "lone voice in the wilderness" among math educators in this state. But she's not all alone.



long division on your toes
....parent Shalimar Backman complained when she realized her son, as a fifth-grader, hadn't learned the standard method for long division. "He was just doing wacko things trying to figure out how to divide," she said. "Fingers and toes and other things." At TOPS, a K-8 school in Seattle, one parent says that when her son was in fifth grade, a third of the class sought after-school tutoring because their parents didn't think they were learning the basics well enough.



how many high schools have fuzzy math? Yesterday I was asking myself why exactly I've taken it upon myself to oppose TRAILBLAZERS when my child doesn't have to use it and no one else cares, relatively speaking. I mean, haven't I got enough to do trying to get Christopher through the 6th grade in one piece? (answer: yes) Suddenly it came to me. Deterrence. At present, Irvington Middle School is a Fuzzy Math-Free Zone. I'd like to keep it that way.


source:
Seattle students' strengths & weaknesses in math




comments...
---
TwoWaysOfTeachingMath
06 Dec 2005 - 23:12 CatherineJohnson


comments...
---
UsFourthGradersArentGreatAfterAll 07 Dec 2005 - 02:57 CatherineJohnson

via joannejacobs, word that U.S. 4th graders aren't on par with their peers after all:



Despite a widely held belief that U.S. students do well in mathematics in grade school but decline precipitously in high school, a new study comparing the math skills of students in industrialized nations finds that U.S. students in 4th and 8th grade perform consistently below most of their peers around the world and continue that trend into high school.

Steve & Ken will be glad to hear this:

U.S. students consistently performed below average, ranking 8th or 9th out of twelve at all three grade levels. These findings suggest that U.S. reform proposals to strengthen mathematics instruction in the upper grades should be expanded to include improving U.S. mathematics instruction beginning in the primary grades. "The conventional wisdom is that U.S. students perform above average in grades 4 and 8, and then decline sharply in high school," says Steven Leinwand, principal research analyst at AIR and one of the report's authors. "But this study proves the conventional wisdom is dead wrong."

Steve Leinwand again. That guy is everywhere. I'll add that the 'conventional wisdom' is not that U.S. students perform above average in grades 4 and 8. The conventional wisdom is that U.S. students perform exactly at average in 4th grade, then well below average in 8th, and far below average in 12th. Moreoever, at least one analysis (link t/k—it's here on ktm somewhere) has found that this decline starts in grade school and represents the cumulative total across time of incremental drops in performance in each and every grade throughout the school years.


I love it!
Countries that score well on items that emphasize mathematical reasoning (a higher-level skill) also score well on items that require knowledge of facts and procedures (a lower-level skill), suggesting that reasoning and computation skills are mutually reinforcing in learning mathematics well. Compared to other countries, students in the United States students do not do well on questions at either skill level.


So I guess Steve Leinwand's previous statements on the place of computational skills in a mathematics curriculum are inoperative?


a Steve Leinwand sampler
It's time to recognize that, for many students, real mathematical power, on the one hand, and facility with multidigit, pencil-and-paper computational algorithms, on the other, are mutually exclusive. In fact, it's time to acknowledge that continuing to teach these skills to our students is not only unnecessary, but counterproductive and downright dangerous.
Shouldn't we be as eager to end our obsessive love affair with pencil-and-paper computation as we were to move on from outhouses and sundials? In short, we know and should agree that the long-division "gazinta'' (goes into, as in four "goes into'' 31 seven times ... ) algorithm and its computational cousins are obsolete in light of everyday societal realities.
Today, real people in real situations regularly put finger to button and make critical decisions about which buttons to press, not where and how to carry threes into hundreds columns. We understand that this change is on the order of magnitude of the outhouse to indoor plumbing in terms of comfort and convenience, and of the sundial to digital timepieces in terms of accuracy and accessibility.


Of course, real people in real situations are frequently called upon to figure the precise moment at which a person riding a ferris wheel can let go of his partner so the partner lands in water as the cart passes by.


Pencil and paper
The craft of math
Summer Supplement Time
linking decline in high school scores to elementary school
research on summer regression
the time costs of not teaching to mastery
U.S. fourth graders not doing as well as thought
Phase 4 topic list, grade 6 class
comments thread on pre-algebra as algebra






comments...
---
NewUniversityOfMissouriStudy 07 Dec 2005 - 04:14 CarolynJohnston

While news-surfing tonight, I encountered some good news; the NSF has funded Yet Another Multi-Million Dollar Study (acronym: YAMMS) on the effectiveness of traditional vs. fuzzy math! The answer is clearly on the horizon at last!
Douglas Grouws, an MU professor of math education, leads a research team that recently won a $2 million National Science Foundation grant to compare high school math programs. The four-year study will focus on schools that, like Columbia's, offer a choice between a conventional math sequence and integrated math courses. It will involve 3,000 to 6,000 students in multiple states.
I think the study is going to compare the performances of kids who self-select into fuzzy programs to those that self-select into the traditional track, so the validity of the study is out the window right there. But there's more:
Traditionally, U.S. high schools have taught subjects such as algebra or geometry in separate classes. Integrated math uses a series of classes that blend various math subjects. Grouws says it's the norm internationally, even though U.S. parents and educators are still debating its effectiveness in preparing students for college and real-world math competence.
Is this even true? Do schools in other nations -- say Japan -- teach a mishmosh of algebra and geometry in each year of high school?
He says schools have already expressed interest in his project because there's little high-quality, objective data on the subject.
How do you suppose that little problem of the self-selecting sample got past the NSF? Or that of the biased principal investigator:
"I think most people will be interested in the students' mathematics learning, but we're also interested in the students' disposition toward math," Grouws said. "In some ways, it does little good for students to become quite proficient at mathematics but never want to face another math problem again."
The article comes from the Columbia paper, and they are as interested in their K-12 program as they are in what the professors are doing. Columbia schools, it notes, have adopted Connected Math, and it's not meeting the school board's expectations of improvement.
After reviewing district math performance at a recent Board of Education meeting, board member Elton Fay asked whether it was time to re-evaluate integrated math because test scores showed little progress at the high school level. "As we look at the integrated program, we have not been able to collect data in particular to address Mr. Fay's question," Cozette said later. The Columbia schools math coordinator, Chip Sharp, added that students in traditional and integrated math might not show significant performance differences at all. "Internally, it's not a competition, one group versus another," he said.
That's what you call shooting an arrow blindly, seeing where it lands, and drawing a bullseye around it.

comments...
---
InstapunditTextbook
08 Dec 2005 - 01:13 CatherineJohnson




via joannejacobs
We Don't Need No Education -- At School. You can do that at home!



second question Is this a mixed message?

source:
Eastside





comments...
---
ThirdGradeMathSupplementation 08 Dec 2005 - 04:05 CarolynJohnston

A KtmGuest asked tonight: If you were going to supplement your child's 3rd grade math curriculum, which program would you suggest, Kumon, Saxon or Singapore? Depends on the math curriculum -- does your child have a constructivist ("fuzzy") math curriculum, such as Everyday Math or MathLand or Trailblazers (to name only a few)? If so, I'd want to make sure your child learns and practices the skills he or she might miss out on in class. Any of the three options will give you that. Kumon might do it most painlessly -- it is designed to serve as a supplement to a regular course, and every new worksheet is designed to build as painlessly on the previous one as is possible. However, someone at some point will have to be the one to sit down and teach the child the basic algorithms. In our case, that someone was me, and I needed a real curriculum with a real text at that point, for some guidance. I liked and like Saxon Math because I find it is almost 'teacher-proof'; that is, it doesn't require a lot of special training for a teacher to be successful with it. Every section is a small step forward, and the text itself contains excellent explanations. I think Singapore Math is a wonderful curriculum if you are up to it (if you're going to teach it, you'll need to brush up on their methods and feel comfortable with them yourself). The benefits will really accrue over the years if you stick with it. One thing to consider is that you and your child may often be tired when it comes to be time for afterschooling; Ben and I typically are. I think that if this is often the case, Kumon may be the smoothest path to the Buddha. Catherine will be able to say more on this. If everything I've heard is true, kids probably get so comfortable doing math in Kumon that they lose their anxiety, and it makes everything go more smoothly throughout the rest of school, especially if they start young (and I think third grade counts as young!). And heaven knows they get lots of practice, and get their skills down. A question for Catherine though; if a child coming in from a fuzzy curriculum gets a Kumon worksheet involving doing a multi-digit multiplication or some other algorithm that he hasn't learned, does the Kumon instructor teach the algorithm? If your child's curriculum isn't fuzzy -- if you can count on his learning skills in class -- and you just want to supplement to enrich his or her education, Singapore Math 'challenging word problems' might be a great way to go. We've suggested to people who are considering homeschooling in math that they consider using Saxon as a base curriculum, and supplementing from the "Singapore Math challenging word problems" series, but this is probably too big a plan for after school supplementation.

comments...
---
AGradeContractThatMakesSense 08 Dec 2005 - 15:35 CatherineJohnson


Ken's the first person I've ever met who could give me a run for my money on Googling skills. He's amazing. Look what he came up with last night:







Here's the DI contract side-by-side with Irvington Middle School's contract:






Think and Discuss


source:
Managing Classroom Behavior, p 149 (pdf file)



my contract to improve Christopher's grades
a Grade Contract that makes sense
the book
Grade Contract for married people
climb down
Smartest Tractor saves the day
KIPP Academy contract





comments...
---
MeetingWithThePrincipal 08 Dec 2005 - 16:58 CatherineJohnson


We're meeting with the principal tomorrow morning. The Mrs. Roth issue is simple at this point. We know what needs to happen for Christopher, and we'll stay on the case until it does happen. The larger issues are tough. I've just had a call from the Study Skills teacher. Her voice was cold and critical from the get-go; mine was friendly. That changed fast. She was calling, she said, to tell me that Christopher is suddenly coming to class unprepared. I asked what he hadn't done. But here's a question: does one 'prepare' for a class called 'Study Skills'? Wouldn't Study Skills mean that the child is being taught how to prepare? At first I assumed she was calling to say, 'He's close to failing English and math; I'd like to talk about what's happening.' But that wasn't it. She was calling to say Christopher is unprepared for Study Skills. I didn't learn all the facts of the situation, because the teacher hung up on me not too long into the conversation. This is what you pay the big bucks for. $18,000 per pupil spending, and the Study Skills teacher calls you at 10 am, interrupts your work day to tell you your child is unprepared, then hangs up on you. I did learn that Christopher failed to hand in his Grade Contract. Good. Here I was, set to write a formal email rescinding my signature, and Christopher didn't hand the thing in. Given that opening, I told her that we aren't signing the contract; nor will we allow Christopher to sign. Things took a turn for the worse. I said the school's contract puts the onus for learning on the child; she said Christopher "shares" the onus for learning; I said Christopher is a child who loves school so much he sits down at night, every night, to do his homework happily and willingly, who was the Distinguished Student at Main Street School, who has 4s on all state tests—and that if Christopher is suddenly coming to class unprepared that is due to the school causing him emotional damage. I said, too, that after two months of Study Skills Christopher does not have the slightest idea how to study for a test. I can't have him sign a contract saying he will study more effectively when he doesn't know how to study at all. That observation also failed to ignite even a spark of interest in the person responsible for teaching Study Skills. The only thing Christopher has learned about study skills, as far as I can tell, is 'Find a quiet place to work.' (Good luck finding a quiet place to work when you have two autistic brothers.) Again: no interest in this information from the Study Skills teacher. I'll add that my own voice became sharp and cold as the conversation progressed, or, rather, failed to progress. But I remained 'professional' (can parents be professional?); I used appropriate language; I said that I felt we are confronting a school-level problem and that I did not specifically blame her for the difficulties we're having. She hung up. When I say the Irvington School District does not seek a partnership with parents, what I mean is: the Irvington School District does not seek a partnership with parents.


so here's the question At the moment, I'm at a loss as to how to frame our problem. We are asking for a paradigm shift. Our school, like most or perhaps all American schools, blames the student when the student fails. That was the tone and attitude of the Study Skills teacher; it hadn't crossed her mind to wonder whether Christopher's behavior has anything to do with her. Here's a terrific passage from Engelmann:


Galen Alessi wrote an article in 1988 in which he diagnosed diagnosis. He asked 50 school psychologists to indicate how many cases they referred during the year. The average was about 100 per psychologist; so the group provided information on about 5000 kids. Alessi next tried to determine the different causes of the kid's learning problems. How many of the kids had the learning problem because of inappropriate curriculum? How many had learning problems because of poor teaching, or because of school administration problems? How many kids had problems because of home problems, or because there was some defect in the kid? The percentages came out something like this:

The curriculum caused 0% of the referred problems:

The teaching practices caused 0% of the referred problems;

The school administration caused 0% of the referred problems;

The home environment caused 10-20% of the referred problems;

The child caused 100% of the referred problems.


This is where we are. There isn't going to be any public acknowledgment that the school is associated in any way with the deterioration in Christopher's learning. Behind the scenes the principal will, I assume, take some steps. We won't be there for that. What is it we need to be saying tomorrow? What documents should we take with us?


and what about math? The question of Christopher's math class is probably thorniest of all. Ed seconded Steve and Anne this morning; I think he may have said he was told explicitly not to do cross multiplication. He had terrific math teachers in high school. He learned math well enough to pass the advanced calculus class for engineering students at Princeton freshman year, and to teach high school math successfully to G.E.D. students later on. His teacher never taught them 'tricks.' The students set up all problems as equations, and solved the equations according to general rules. Much later, after these foundational principles had become second nature, he learned the shortcuts that are derived from foundational principles. I'll set up a separate meeting with Ms. Kahl, obviously. But I need to be able to tell the principal, tomorrow morning, what Christopher needs to succeed in pre-algebra. And I need to be able to do this clearly and succinctly. So if you have ideas, let me know.


what I'm thinking . . . I'll broach the issue of teaching procedures and 'tricks' simply and behaviorally. I'll say that the teacher should tell Christopher to write out all problems as equations, and solve them—and that he needs enough paper on tests to do this. I've already requested that Christopher be allowed to use scratch paper in tomorrow's test (this may be something the kids are always allowed to do, I don't know). All I know is that the teacher gives very long tests in very small fonts with insufficient space for 'side calculations,' and with minimal space for showing one's work. His handwriting doesn't fit the space given. I will also say that he needs to do 30 practice problems per concept or procedure taught. That's as far as I've gotten.


update: scratch all that

Ed has much better ideas.


documents I'm taking with me:
the grade contract Ken found
the study cited by Engelmann
probably a printout of Steve's and Anne's Comments about teaching general principles and practicing those general principles to mastery
What else? One or two articles from Willingham? Something else I've forgotten for the moment? Is there a particular passage from Engelmann I should have? (I'm sure there is.)


my contract to improve Christopher's grades
a Grade Contract that makes sense
the book
Grade Contract for married people
climb down
Smartest Tractor saves the day





comments...
---
SadBeanKumon 08 Dec 2005 - 18:45 CatherineJohnson


A ktm guest left this. I love it!




---
TheExpertStudent 08 Dec 2005 - 21:22 CatherineJohnson


Our curriculum committee is reading this article (pdf file).

Abstract This article suggests that conventional methods of teaching may, at best, create pseudo-experts—students whose expertise, to the extent they have it, does not mirror the expertise needed for realworld thinking inside or outside of the academic disciplines schools normally teach. It is suggested that teaching for "successful intelligence" may help in the creation of future experts. It is further suggested that we may wish to start teaching students to think wisely, not just well.

Robert Sternberg, btw, is an empirical psychologist at Yale who specializes in 'practical intelligence.' I haven't read this article, yet, but I did send links to all of Willingham's American Educator articles to our Assistant Superintendent of Curriculum as suggested reading. Just in case Sternberg says something that needs countering.





While I'm posting links, Ken left this last night: Constructivism in the Classroom: Epistemology, History, and Empirical Evidence (pdf file). I started reading before falling asleep, and discovered that constructivism is linked to deconstruction, Derrida, postmodernism, and all the rest.


Over the previous two decades the emergence of post-modernist thought (i.e., radical constructivism, social constructivism, deconstructivsm, post-structuralism, and the like) on the American intellectual landscape has presented a number of challenges to various fields of intellectual endeavor (i.e., literature, natural science, and social science) (Matthews, 1998; in press). Nowhere is this challenge more evident and therefore more problematic than in the application of post-modernism (in the form of constructivist teaching) to the classroom. Employing constructivist teaching practices is problematic at two levels: (1) there is an absence of empirical evidence of effectiveness; and (2) employing this approach for which there is a lack of evidential support, means not employing instructional practices for which there is empirical support. The purpose of this article is to present an overview and critique of constructivist teaching practices, followed by a brief review of evidenced-based practices in teaching.
I had no idea. I studied all those folks in film school, then left the field because I rejected the entire realm of postmodern thought and scholarship. All of it, kit and caboodle. I thought I was never going to see that stuff again.


the bad news If Matthews is correct, if radical constructivism is in fact linked to post-structuralism, things are worse than I thought. (Which should be comforting in its way, since things are always worse than you think, so this is just one more orderly, predictable illustration of the Basic Principle.) The entire post-modernist project is based in the notion that there is no empirical evidence, for anything.


Whether stated explicitly, or as more often the case, implicitly, the implications of an epistemological view that contends there is no objective reality has a profound effect on how the process or education in the classroom is approached. An important and necessary question in the educational process must be,"How does one establish and evaluate knowledge?" In order to answer this question, we inherently assume that: (1) there is some correspondence between language and reality; (2) our propositions about our observations are logically coherent; and (3) there is a reliable and systematic method of testing our observations. If there is no reality other than that constructed by language and our narrative lacks internal coherence then the two criteria for verifying any observation have been eliminated and one is left with a relativistic nihilism.


My position on this was always: if there's no objective reality, how come you keep hitting the light switch every time you walk into the room?


key words: Piaget Dewey Vygotsky Derrida




comments...
---
TheBook 08 Dec 2005 - 22:17 CatherineJohnson


So today, in Study Skills, Christopher had to Sign The Book. This is one of their punitive things, The Book. Mrs. Roth has one, too. She's proud of it; she talked about The Book for at least 10 minutes on Back to School night, and held it up for all of us to see, then kept pressing both hands down on the cover, her fingers splayed out, to stress her points. When kids do something wrong, they have to Sign The Book. Christopher had to Sign The Book twice today in Study Skills. Once because he didn't have his Grade Contract, and once because he didn't have a Number Two Pencil. sheesh, no pencil? Why didn't have a pencil? I'm majorly unhappy with the school at the moment, but I do want my child to show up in class equipped with writing implements. Turns out he did have a pencil; he had a mechanical pencil. The reason he had to Sign The Book was that the teacher couldn't tell if it was a Number Two Pencil. Why did he need a Number Two Pencil? Because he had to take a test on study skills. He doesn't have any study skills, but he has to take a test on study skills, and he has to have a Number Two Pencil that says Number Two Pencil on the side in order to take a test on the study skills he doesn't have.







I was thinking about the Grade Contract. Ken pointed out that a 'contract' in which only one party promises to do something isn't a contract. In a contract both parties promise to do something. Tonight I realized that document is more like a Signed Confession.


my contract to improve Christopher's grades
a Grade Contract that makes sense
the book
Grade Contract for married people
climb down
Smartest Tractor saves the day
KIPP Academy contract






comments...
---
WhoseFaultIsIt 08 Dec 2005 - 23:07 CatherineJohnson


I need to find the Galen Alessi article:
Parents frequently report that they are intimidated, patronized and made to feel guilty and inadequate by staff at their child's school. After a few negative experiences, these parents feel increasingly helpless, frustrated and defensive. Not surprisingly, parents behave exactly like other human beings when they are blamed or attacked. Feeling internally threatened and uncomfortable, most respond by trying to explain and justify their position, hoping that they will be understood. A few go on the offense, firing volleys of blame back. Many parents find these experiences exquisitely painful and humiliating. If they withdraw and try to avoid school functions, they may find themselves labeled as "uninvolved parents" - which accounts for their child's learning problems. Sometimes, emotions get out of control. Feelings of intense anger, bitterness, and betrayal consume parents and school personnel - who are then completely unable to work together in educational planning and decision-making. In these cases, everyone loses - and the child may be the biggest loser if his parents and educators cannot work together effectively. What is the basis for these negative experiences? Are parents too sensitive? Do they misperceive and misunderstand what happens in their contacts with educators? Or are parents just loyal and over-protective of their children, as many educators claim?



If anyone has a copy, let me know: Diagnosis Diagnosed: A Systemic Reaction, Professional School Psychology, 3 (2), 145-151




I, for one, am loyal, over-protective, and married to a man who can sling the lingo like nobody's business. PLUS I am a card-carrying member of this organization:






I was a member of Mothers From Hell 1, too. I can't sling the lingo, but I have my own specialty, which is complete and total rejection of Other People's Categories. I once had a horrible situation with Jimmy's special ed program at BOCES. It was a mess. The program was a mess; the children were a mess; the staff was a big, fat, demoralized mess. It was such a mess that other BOCES staff members, in other programs, were telling parents, openly, 'yeah, that program's a mess.' So I was handling the situation, and we'd pretty quickly reached the Universal Agreement That Mom Is Crazy point, only without my realizing it, when the new head of the program called. The line they'd been taking with me was that they 'had to be realistic.' Roughly translated, this meant, 'Your son is a retarded ax murderer and you expect us to teach him stuff?' (I also have a knack for reading subtext.) So I'd been hearing this We-have-to-be-realistic cr**, and I was in no mood. The new administrator calls me up, he's in the Reasonable Administrator zone, he let's slip the fact that everyone involved has had a conference about me. Not about the fact that Jimmy is learning nothing in their program, and is deteriorating by the minute — no, nothing about the student. They've held a meeting about me. (I forget how he let this slip, but he did.) Then he says, "I have to be realistic." I said, and this stands today as my greatest triumph, "In this house we do not believe in realism." That set him back. You could hear the stunned silence on the line. I said nothing. Just let him hang there. Finally he said, in a tone of voice filled with exploratory caution and dread (Can an insane mother reach through the phone lines and strangle me? Is that possible?), "Maybe we're not talking about the same thing. Could you fill me in a little?" I said, "In this house, we reject realism. We do not believe in 'being realistic.'" Then I stopped talking. Again. Oh, it was great. Great, great, great. Eventually we worked our way around to the revelation that 'in this house we do not believe in being realistic' meant 'in this house we believe in you people doing your job,' and the point had been made. Made and double made. Things never improved with that program, but the Crazy Mom stuff came to a screeching halt, which was something. Then our school created a terrific program for Jimmy and brought him back to district.


key words: blame the student school psychologist
Pamela Darr Wright summary of Galen Alessi study
Evolving Functions for the School Psychologist
Whose Fault Is It?
educational rights of special need children versus typical children
Engelmann on Galen Alessi study
Pamela Darr Wright posted to ktm
"public school has never been about outputs..."





comments...
---
GradeContractForMarriedPeople 09 Dec 2005 - 12:44 CatherineJohnson




Report Card Evaluation and Contract to Improve My Grades
(form for husbands) This/These past (check one)  2  5  10  20  25  30  40  50 year(s) my grades for this marriage were ___ I earned these grades because: ___  I completed all assignments. ___  I met all deadlines. ___  I came to class prepared to learn. ___  I participated actively and effectively in classroom discussions. ___  I am a wrestling GOD. ___  I am sometimes cold and critical. ___  I am sometimes scolding and condescending. ___  I am sometimes negative and unsupportive. ___  I am passive aggressive. ___  I have no idea what you're talking about. ___ other:  __________________________ In order to improve my grade(s), I will: 1.                       6. 2.                       7. 3.                       8. 4.                       9. 5.                      10. I, ___________________, hereby, sign this contract, etc.





my contract to improve Christopher's grades
a Grade Contract that makes sense
the book
Grade Contract for married people
climb down
Smartest Tractor saves the day
KIPP Academy contract





comments...
---
SnowDay
09 Dec 2005 - 13:58 CatherineJohnson

photo caption: woohoo




comments...
---
StudySkillsTeacherClimbDown 09 Dec 2005 - 16:02 CatherineJohnson


So where did we leave things?
Superintendents bigfooting Singapore Math class
Mrs. Roth distributing Ds and public shamings
Study skills teacher calling to berate hapless parent
Study skills teacher hanging up on hapless parent
Big Meeting with principal cancelled due to snow


I think that's where we were.


further developments The Study Skills teacher has come to her senses. (Come to her senses or been told to come to her senses, more likely.) Christopher came home from school and reported that the Study Skills teacher had said to the class that she 'could tell' which children have to be reminded to do their homework. Then she named four children, all of them boys. Christopher was one. Next she said she could tell which children did not have to be reminded to do their homework. She named a girl (who promptly said, 'Yes, I do have to be reminded to do my homework.') So then it was back to the Email Factory. Writing emails to the school is becoming a full-time job. I don't like writing emails to the school. I certainly don't like writing emails to the school on an hourly basis. But I'll do it if they keep this up. (My friend M. tells me she knows moms who send hostile emails to the school every day. I believe it.) Christopher never has to be reminded to do his homework. He always does his homework; he likes to do his homework. He's done his homework without being reminded since he was a tiny boy. He has to be reminded to do my homework. He has to be bludgeoned to do my homework. He is, however, devoted to doing the school's homework. So I sent an email, the tone and content of which I would characterize as terse, to the Study Skills teacher, copying it to the principal, to Ed, etc., etc. I closed with the line, "Another item to add to tomorrow's expanding agenda." I heard back promptly. Chris has always been a wonderful student. She was 'half teasing' when she said he has to be reminded to do his homework. She is 'puzzled' and 'surprised' by his recent lack of preparation. She 'meant no harm,' and she is 'concerned.' Fine. This isn't what I would call an apology, as in I'm sorry I hung up on you, it was rude and unprofessional, it won't happen again; and it's simply a softer version of the your defective child theme, but fine. She can be taken off the agenda, because there's already too much stuff on there. Of course, we are going to be talking about the Grade Contract. We are going to be talking about the punitive, child-blaming nature of the school's educational philosophy. I know I said we'd be concrete and specific, but it turns out we're going to be abstract and theoretical. Then we'll be concrete and specific. The highly abstract and theoretical point we'll be making from now on is:

If Christopher is getting Ds on essays, it's the school's fault. If Christopher is getting Ds on math tests, it's the school's fault. If Christopher is coming to class without his freaking Contract To Improve My Grades, it's the school's fault.


I know J D has debriefed many an ex-teacher who thinks parents are crazy. I know, because I've debriefed them myself. I know our school administrators are going to attempt to think we're crazy. But we're both writers, and we're both educators, or have been. Educators treat educators and writers differently. They just do. We've gone into situations like this before, and we've made our point. One last thing. We've been at this for 15 years. You have to think longterm, not short-term. (I realize I say this as a person who stinks at strategy.) We won't Change Things tomorrow. We don't have to. We'll get what we need for Christopher, or, at a minimum, we'll be one step down the path toward getting what we need for Christopher. (Pupil personnel is the next stop; then an Advocate, etc.) Meanwhile the school will know they have two highly educated parents demanding that the school perform systematic formative assessment and teach students to mastery. This concept is not unknown to American educators, no matter how much edu-blah-blah they've been forced to regurgitate for their Ed.D.'s. We're tapping into thoughts and ideas they already have, and we're talking about techniques some of their teachers are already using. There are teachers at the Irvington Middle School who are using formative assessment. The administrators know this. I've learned over the years that taking a radical stance 'works.' At least, it works for us. Being 'unreasonable' on purpose shakes things up. It refuses to play the game of I-have-to-be-realistic, when what I-have-to-be-realistic means is I don't have to teach your child. What we're confronting now is the regular-ed version of I-have-to-be-realistic. The regular ed version is Your child is responsible for his grades. or, alternatively, 'I am concerned.' (See email from Study Skills teacher, above.) When I taught writing, I had the students go through each and every sentence in an essay and answer the question, 'What is the underlying assumption?' What is unspoken because it goes without saying? The underlying assumptions, in each and every conversation parents hold with Irvington Middle School personnel, are: 1) My child is responsible for his grades. 2) My child's character is not what it should be. ('Your child will be a better person.') We reject both assumptions, and we'll say so. Then we'll keep right on on saying it.


the bell curve This is rich. My friend M. just told me that someone actually came into her son's math class, drew them a bell curve on the board, and explained to them that a grade of 'C' is average and normal, so they shouldn't expect to get As. Just a few children can get As. Not everyone. Christopher says this didn't happen in his class, but that all the teachers tell them 'C' is average. They're supposed to be happy to be average; that's the message. That explains a lot. Christopher has been constantly telling us that 'C' is average and good. We've been very unhappy with his recent Cs and Ds, and his answer is 'C is average, it's a good grade.' Obviously there's a systematic effort underway at the school to convince the 6th graders that their Cs are OK. M. said, 'How can they tell these kids C is average and then have them sign a contract promising not to be average?' Good question. She also told her son, who just got a C on his math test, 'You're not average.' Meanwhile I'm learning that the high school won't let kids into various courses if they do have Cs, which means the middle school is handing out Cs left and right, Cs that will track them into lower level courses in high school, without informing the parents that this is the case. That's another agenda item for the Big Meeting. We want a precise list of all high school courses and tracks, the requirements for being admitted to AP courses and tracks, and the school's plan for making sure Christopher is prepared to enter these courses and tracks and succeed.


"The mission of the Irvington School District is to create a challenging and supportive learning environment in which each student attains his or her highest potential for academic achievement, critical thinking and life-long learning."

I'm certain the new superintendent didn't contemplate the possible consequences of creating this mission statement. Too bad. That's the mission and we're holding them to it.


my contract to improve Christopher's grades
a Grade Contract that makes sense
the book
Grade Contract for married people
climb down
Smartest Tractor saves the day





comments...
---
SmartestTractorsAssessmentForm
09 Dec 2005 - 18:35 CatherineJohnson


"Attached is a page from our Guide to the Provincial Report Card. It is not required we use it in our classrooms, but I find it helpful in focusing some students. At worst, it is an alternative to the page you have been handed."


thank you





my contract to improve Christopher's grades
a Grade Contract that makes sense
the book
Grade Contract for married people
climb down
Smartest Tractor saves the day
KIPP Academy contract





comments...
---
JDOnHoughtonMifflinMath 09 Dec 2005 - 22:40 CatherineJohnson


I love this. I wanted to know what textbook Instapundit's daughter was using, and it turns out that not only does a regular Contributor to ktm know what the book is, he edited it. This makes me feel proud, and slightly smug. Smug is good. Here's J D:



I was the editor on Grade 5 (the book in the picture is the 2005 copyright that I edited in Boston). There's a 2002 copyright that has a different cover but pretty much the same material. I worked on that one in NJ, but it was for the California adoption. I even designed (the layout of) some of the pages in the 2005 book (pictured). And we put in some Singapore models when they were helpful. The book is CERTAINLY not "fuzzy." Commercial publishers experimented with and really got slapped around for fuzziness at the end of the 90s and beginning of the 00s. Houghton got dinged for "Math Central," which gave rise to this new series. Many of the editors joked that Math Central was really popular with kids because it didn't have any math in it. The problem, of course, is that adoptions and purchases tend to go in cycles from 5-7 years. So if a school bought a "fuzzy" math program right when a "non-fuzzy" one came out, although it would take the public about a year (or less) to figure out it was terrible, the school would be hard-pressed to replace it for 5 to 7 years--that's pretty much your entire elementary school life. I worked on data, number theory, and fractions and decimals chapters in the 2005 version of HM Math--Chapters 7-12. And I wrote a lot of the problems and a handful of lessons throughout the book. I am extremely proud of the work I did with mean, median, and mode. State standards often ask that curriculum describe how mean, median, and mode are used to describe the central tendency of data. Then texts talk about mean and median, but they never say when to use mode--or at least we never did. So I produced something--after several discussions (and conflicts) with Bruce Vogeli, one of the authors listed in the book and a professor of mathematics at Columbia--that really came out nicely: simple, informative, and powerful. The only problem I have with the book (I haven't read the latest version) is that the recently canned editorial director (my former boss and reason for leaving) there made the ridiculous decision to start adding too much extra junk to it in order to compete. She managed to get a sneak peek at what a rival publisher (I don't even know who--I think it was Scott Foresman) was doing and started adding features that she thought would sell. In the end, I and a few other editors were calling the series Tammy Faye. Good instruction, too much glitz. Without the standards list in the back (only certain states), the book is 685 pages long.


I love the Tammy Faye line. I'm also interested in the 5-7 year adoption cycle. I hope JD will tell us more when he has time.



what is this book


comments...
---
AllIWantForChristmas
10 Dec 2005 - 01:06 CatherineJohnson



OK, I admit it. I like this thing. I want one. I want to buy one for Ed for Christmas, and then use it when he isn't using it (that's assuming he doesn't take it into his office, in which case I won't be using it). However, having now spent a good.....30 minutes......attempting to order a U.S.B. Cafe Pad from usbgeek.com, and pay for it via PayPal, I give up. I can never deal with PayPal again, ever. I still like this thing, though.



comments...
---
EngelmannOnRulesForInstallingCurricula 10 Dec 2005 - 01:49 CatherineJohnson


Ken's done more of the typing! Thank you!


Here's Engelmann on rules School Boards should insist the school district follow when installing a new curriculum:


1. Don't install any practice or reform unless you have substantial reason to believe that it will result in improvement of student performance.

Test on small scale before wider implementation. Research validation. Field tested.

2. Don't install any approach without making projections about student learning.

The benefits of the approach must be measurable. Tests are needed to determine success. The tests should be "do it" tests, one that requires actual reading, answering questions, working math problems, etc (not multiple choice).

3. Don't install any practice without monitoring it and comparing performance in the classroom with projections.

formative assessment. Installed programs should be limited to a reasonable period of time such as no more than an hour aday for reading. The monitoring should deal with what the teachers do and how it relates to what the students have learned. Is the projected material being presented on schedule? Do the teacherfs need help? Is the program being followed faithfully? Are the kids mastering the material in the projected time.

4. Don't install an approach without having a back-up plan.

5. Don't maintain practices that are obviously not working as planned.

6. Don't blame parents, kids, or other extraneous factors if the plan fails.
The only factor that affects the plan is whether the kids and teacher are in attendance on a regular basis."If the teaching failed, it was because the teaching failed, not beacause the parents didn't get involved."



on manipulatives

The same problem exists with manipulatives. Kids play with rods that represent different values--based on the length of the rod. Kids can use these rods to perform a variety of "act-outs" that are consistent with complicated math notions, such as the idea that 10x2 equals 5X4, but the kids doing the acting-out are typically not learning the relationship. They're simply making one group of rods the same length as the other group. The great meanings that they're deriving are not in their minds but in the imagination of the educational observer. Direct work with symbols and notations of math is a far safer method of teaching relationships because symbols are consistent with far fewer misinterpretations than noisy and often time-consuming act-outs. The [NCTM] Standards do not favor pencil-and-paper work, however, because such work implies skills, and the Standards are very ambivalent about skills. War Against the Schools' Academic Child Abuse, p. 115


on the shelf life of learned material

Typically about 60 school days pass before any topic is revisited. Stated differently, the spiral curriculum is exposure, not teaching. You don't "teach" something and put it back on the shelf for 60 days. It doesn't have a shelf-life of more than a few days. It would be outrageous enough to do that with one topic-- let alone all of them. ...Don't they know that if something is just taught, it will atrophy the fast way if it is not reinforced, kindled, and used? Don't they know that the suggested "revisiting of topics" requires putting stuff that has been recently taught on the shelf where it will shrivel up? Don't they know that the constant "reteaching" and "relearning" of topics that have gone stale from three months of disuse is so inefficient and impratical that it will lead not to "teaching" but to mere exposure? And don't they know that when the "teaching" becomes mere exposure, kids will understandably figure out that they are not expected to learn and that they'll develop adaptive attitudes like, "We're doing this ugly geometry again, but don't worry. It'll soon go away and we won't see it for a long time"? The Underachieving Curriculum judged the problem with the spiral curriculum is that is lacks both intensity and focus. "Perhaps the greatest irony is that a curricular construct conceived to prevent the postponing of teaching many important subjects on the grounds that they are too difficult has resulted in a treatment of mathematics that has postponed, often indefinitely, the attainment of much substantive content at all." War Against the Schools' Academic Child Abuse, pp. 108-9



what people know and don't know I was saying in a Comment on the Smartest Tractor thread that there are many aspects of DI & formative assessment everyone already knows. They just don't know they know...they probably haven't realized that what they know about DI & formative assessment amounts to an entire alternative educational philosophy, or would if they filled in the gaps. But this 60-day figure is a statistic people really do not possess. I had a funny experience with this at a PTSA meeting once. I was running the after-school program (this would be the program in which I hired myself to teach Singapore Math, btw). All of the program chairs were meeting to be filled in about forms, money, procedures, etc. When the question of kids who couldn't afford the fees for the after-school program arose, the president said that the PTSA picks up the tab. The president said the teachers knew about the policy and would steer these children to us (something like that). One of the volunteers said the teachers didn't know about it. She'd worked with a teacher the year before who had no idea this option existed. The president looked annoyed, and said, 'We sent them an email at the beginning of the year.' That was a striking moment, because here we were, highly educated ourselves, devoted to our kids' schooling, and everyone in the room appeared to believe that if you've told someone something once they've learned it. I think this is a common perception; I often have it myself. I'll think, 'I told him/her/them that already.' I should know better. It's true that in job situations—in any situation where you're responsible for hearing what people tell you, writing it down, and remembering and acting on it—people can say something once and expect it to stick. But that's not the norm, especially when you're talking about one email sent to teachers at the beginning of the school year when they're swamped. This is a factoid that needs to get out there.




comments...
---
HelicopterParentsPart3
10 Dec 2005 - 13:55 CatherineJohnson




source:
Staying Within the Lines on Homework help


I spent years reading about how women (or blacks) internalized the culture's view of them. Ed reminded me yesterday that this is called false consciousness. Parents have false consciousness. Here's an article, written by a parent, all about the Bad Things Parents Do when their children go to school. The author lives here in Westchester; she's in one of the river towns. Hastings, Dobbs, or Ardsley, can't remember which. That makes her a neighbor.


LISA JACOBSON runs a tutoring business, Inspirica, in Manhattan, and she has seen parents at their worst, their most enmeshed, their pushiest. Parents who do their children's art projects for them, so the third-grade classroom looks, she said, "like a gallery at MoMA." Parents who tinker with science labs and correct math homework and edit English essays until the child does not recognize more than a comma in an opening sentence.


Gee. It's those Pushy Parents again. The ones I keep hearing about here in Irvington. I wonder why all those Pushy Parents are spending hours of their lives doing their children's art projects. Might it be because if they don't do their child's projects the child will be given a large, prominently displayed 'D' for all the world to see, called up to the teacher's desk, asked loudly, 'Are you even trying to do the work?' and sent off to the cafeteria to be taunted by the entire 6th grade class? I wonder.


Back when my sons were younger, the rule was that they did the "content" and I would help out with the cutting and the coloring. It just didn't seem worth the extra hours they would spend wrestling with scissors and crayons. So after my older son drew his poster for social studies intricately mapping the route from the school to his house, I colored the roads black and the treetops green. And once he had completed his essay for French about the Arc de Triomphe, I took a razor and cobbled a three-dimensional model of that landmark from foam-backed board. (For the record, he lost points for neatness on the map poster I colored, and while his French essay earned an A, my foam representation got only a B.)


Does this passage offer a clue? A parent-created art project earns a B. Question. What grade does a child-created art project earn? As it happens, I have the answer, since I've just run that experiment. Here's how it comes out. Other parents stay up all night doing their child's feature story/persuasive essay/major research product. (Seriously. One mother told me she had to pull an all-nighter to get it done. Good for her. She's as furious at Mrs. Roth as I am, btw, and has been hovering on the brink of Going To The Principal for some weeks now.) Your child writes his own feature story. Your child receives a bright red D, is berated in front of his classmates, is taunted at recess, spends a week crying at home every night. Meanwhile you drop work on your Actual Job, the one you need to pay your monster property taxes to support the school, in order to steal time to launch a major offensive against the school you're working so hard to support. Question. What was the smart play here? Stay up all night writing your child's paper and be done with it, or let your child write his own paper, after which all he** breaks loose and you get to spend the next 6 weeks dealing with it. And that's 6 weeks if you're lucky.


On the one hand, I am well positioned to help with their writing. Not to do it for them, but to read what they write and send them back to revise. On the other hand, is that helping or hurting? Can a teacher, however well intentioned, possibly give scores of children the same attention that I can give my own? Am I cheating my boys more by stepping in or standing back? Should the roles of parent and professional ever be mixed?


False consciousness! The Core Question is not Should the roles of parent and professional ever be mixed? The Core Question is What is my child learning at school, if anything?


My fifth grader's teacher has specifically asked us not to help," said Jacqueline Ghosen, who also has a fourth grader, and who is more than able to help with math because she teaches business classes at the University at Buffalo School of Management. "Her thought is that if the children are not getting the concept, she is not teaching it well," she said. "But if our child gets it wrong, regardless of whose fault it is, he still gets a lower homework grade. Also, if he is the only one who didn't get the concept, she is not going to reteach it."


That's a problem, alright. Two words: formative assessment
So every night Ms. Ghosen and her husband spend at least three hours reviewing their sons' math, one equation at a time, telling them how many problems are wrong and sending the children back to find the mistakes themselves.
A big, fat, red 'A' to Ms. Ghosen and her husband for logical reasoning. If the teacher isn't teaching to mastery, somebody has to. Who's it going to be?


Other teachers have the opposite request: they want parents to take the reins. Ms. Jacobson recalls a recent parent-teacher conference where she was told "that the only way to keep kids achieving at the high level expected by the school district is to teach at school and then have the kids go home and be drilled and helped and tutored by the parents."


Another big, fat, red 'A' to Ms. Jacobson's teacher for logical reasoning. This teacher would no doubt thrive in a DI system. She is not teaching in a DI system. So she's leveled with the parents. If the school isn't teaching to mastery somebody has to do it. Unless you have a live-in tutor (that's another story) it's going to be you. Us. The parents. The real story here, the story that should have been written, is the story of why the schools aren't teaching to mastery. She's looking at the symptom of school failure. Not the source.


p.s. I just spent a couple of seconds looking at that picture. It's great, isn't it? Totally undermines the article, something I've seen more than once. Here we have an anxious child, bewildered by the indecipherable schoolwork he's supposed to complete at home, on his own, with neither competent instruction nor help. The teacher has written some stuff on the board, or the child and a couple of classmates have discovered some stuff in a small group, and now he's supposed to know it. And here we have a mother glaring at the books her school has sent home—glaring from clear across the room. She's also looking semi-bewildered, but bewildered in a mad way, not a say way. Wait! she's saying. Is it a 'feature story'? Is it a 'persuasive essay'? Is it a 'major research PRODUCT'? Plus, she's so ticked off she has apparently acquired the ability to project herself across the room telepathically, double in size, and change colors; she's so ticked off she's turning into THE HULK. I could send this out as a Christmas picture.


Of course the good news is that parents who possess supernatural powers terrify school administrators.


a personality change, too Plus the mom was a happy, nice, non-hovering, non-helicopter parent before she got a look at the incomprehensible junk they sent home for her child to do. I think the TIMES should forget about writing articles, and just have the artists draw the stories.


helicopter parents, part 1
helicopter parents, part 2
helicopter parents, part 3
helicopter parents at the AFT
news from nowhere, part 6 (AP students)
helicopter parents of the word, unite
helicopter parents of the world, unite part 2a (t-shirts)
MiddleWeb says hovering is good





comments...
---
KumonWriting 10 Dec 2005 - 18:48 CatherineJohnson


I've been forgetting to thank Carolyn for our new categories: Thank you! This will be the first entry under writing.

learning to write with KUMON Reading I've mentioned that Ben Franklin taught himself to write persuasive essays by reverse engineering other people's persuasive essays. He'd cut apart the sentences (IIRC), then try to reassemble them in proper sequence. I've tried this myself. It's much harder than it sounds. KUMON Reading (which I think is a superb program) does something similar, which I suspect would help any child develop a mature expository writing style. Here it is: Rearrange the words to complete the sentences. 1) A rocket is a spacecraft __________________________________.
[ that / space / allows / to / reach/ humans / outer ]

2) __________________________________ ,
the probe is navigated from afar.
[ are / humans / as / aboard / there / no ]

3) The universe is __________________________________ .
[ exist / matter / space / and / all / where ]

4) __________________________________
the scientist boasted.
[ now / we / " / " / have / technology / the / , ]


source:
KUMON Reading worksheet E1 77a (5th grade)


answers: 1) A rocket is a spacecraft that allows humans to reach outer space. 2) As there are no humans aboard, the probe is navigated from afar. 3) The universe is where all space and matter exist. 4) "We now have the technology," the scientist boasted.


This is sophisticated prose, and it's difficult to teach to children, or to students of any age. Left to his own devices, no 5th grader—these are 5th grade worksheets—is going to produce sentences like these. Doing this exercise forces the child to focus on the 'smallest units' of writing, words and punctuation marks. It also directs the child's attention to the 'Exactly Right Words,' to see that the difference between the best composition and the next-best is the difference between lightning and a lightning bug (wasn't that the Mark Twain analogy)? Christopher, for instance, constructed sentence number 4 in this way: "Now we have the technology," the scientist boasted. That's perfectly fine. It's grammatically correct; it makes sense. But it's not as elegant as 'We now have the technology,' and in fact it doesn't work as well with the verb 'boasted.' This is a subtle point. Offhand I can't think of a better way to make it (or of any way to make it at all, as a matter of fact). The same principle holds with number 3. It would be grammatically correct to write, The universe is where all matter and space exist. But it wouldn't be as good I would imagine that the only time in school students are taught to pay such close attention to language would be in reading and writing poetry. Not expository prose. (If anyone knows expository writing programs that do teach the subtleties of style, let us know.)


learning to read expository prose I've often read educators saying that, in 4th grade, children must begin to read for content. Unfortunately, they haven't been taught to do this. The reading programs of elementary schools are fiction, fiction, and more fiction, along with a personal narrative or two. Children aren't taught to read and interpret expository prose. Another missing piece.


Andrew to KUMON I'm starting Andrew in KUMON math today. Mr. Liu saw him in action last week, and told me to bring him at 4. In preparation, I'm going to spend the rest of the afternoon chanting persistent and patient under my breath.


do narrative reading skills transfer to expository reading? The Direct Instruction folks say no, which would be my guess:
Narrative reading skills do not readily transfer to expository reading. Narrative and expository texts have been found to have differential effects upon readers, with narrative being easier to comprehend than expository (Zabrucky & Ratner, 1992.) The ability to comprehend and formulate expository prose is essential for achievement in school (Seidenberg, 1989).


articles, marketing material from EPS, College Board report Seidenberg, P.L. (1989). Relating text processing research to reading and writing instruction for learning disabled students. Learning Disabilities Focus 5 (1), pp. 4-12.
Zabrucky, K. & Ratner, H.H. (1992). Effects of passage type on comprehension monitoring and recall in good and poor readers. Journal of Reading Behavior 24, pp. 373-391. Writing Across the Curriculum Series by Patrice Cardiel, Ronda Cole, Mary Kay Hobbs, et. al. By Anna Cimochowski, Ph.D. research supporting the Writing Across the Curriculum Series published by EPS. You may have to Google to find it. This is marketing material, but often these papers are useful. Report of The College Board National Commission on Writing in America's Schools and Colleges, pdf file to download at EPS.




comments...
---
CreativeKumon 10 Dec 2005 - 22:44 CatherineJohnson


Well, Andrew is launched on his KUMON career, which means I should officially stop calling myself a writer & start calling myself a KUMON worksheet grader. Remember that mugged-by-reality mom Susan told us about? The one who threw herself into progressive education and didn't find out 'til 7th grade that her children weren't learning? One of my favorite passages from that story was this one:


As full understanding of how progressivism had failed my children finally dawned, I was furious - more with myself than anyone else. But, I can no longer spare the emotional energy which anger consumes. It takes all I've got to stay attuned to three children from 3:00 to 10:30 p.m. sufficiently to correct Kumon math, direct grammar remediation, go over their SRA reading comprehension work, monitor the writing process program, and check assigned homework for the knowledge gaps which have undermined so much prior learning...and somehow attend to the non-tutoring aspects of parenting...


I'm there. I'm so there that tonight I'm shaking in my boots because Christopher moved up levels today (from C to D) and I forgot to get a copy of the D Level answer book. This means I'll have to do all the calculations on my own worksheets and all the calculations on Christopher's worksheets in order to check his answers. I don't think that's going to be possible.


next thought We should find out what writing program that mom is using. (Though I tend to hate anything calling itself 'writing process.' No idea whether that's a rational prejudice or not.)


Mr. Liu meets Andrew Every once in awhile we get going on the creativity gap Asians seem to feel separates them from us. I tend to think there is a creativity gap, mainly because there's a bipolar gap, and bipolar disorder is associated with creativity. John and I said something along these lines 10 years ago (we said there was a hyperactivity gap, to be precise), and since then others have begun to talk about the manic roots of American creativity. For instance:





So today I saw it. I took Andrew to meet Mr. Liu. Andrew is adding simple sums now, and I took his schoolwork to show Mr. Liu. Andrew can't talk and he can't write, so in class he uses number stamps & an ink pad to record his answers. I have number stamps here at home, and I took those with me, too. I showed his work and the stamps to Mr. Liu. He peered down at them, and said, in his quiet voice, "I don't think he can do KUMON, because KUMON is all writing." I said, "Well, he can use the stamps." I was holding the stamp set in my hand, and Mr. Liu was looking at it. Mr. Liu said, "We don't have stamps here," and then looked partway around the room, as if to say, "You can see that we have no stamp sets." I said, "I have stamps." Mr. Liu carried on frowning at the stamps. He was thinking. I felt like a Martian, which is how I felt the first day I met Mr. Liu and presented my middle-aged self as a KUMON candidate. Somehow we maneuvered past this obstacle, and Mr. Liu found himself asking whether Andrew should start with the counting pages. This was an innovation. No KUMON instructor asks a parent where a child should start. The KUMON instructor gives the child a placement test, and places the child according to the results. That's what I thought Mr. Liu would do. That was obviously what Mr. Liu had thought he would do, too. Now, however, he was at a loss. Andrew was starting to jump, slap himself on the side of the head, and scream, which wasn't helping matters. This is where it's good to be a touch hypomanic. Mr. Liu was looking more doubt-filled by the moment, but when you're a touch hypomanic other people's doubt is not a problem. I asked for some samples of the Counting Level worksheets, and Mr. Liu obligingly handed me a sample book containing all 200 of them. I started showing them to Andrew. Boy, can that child count. He's way past the counting level. I was able to find this out thanks to my Native Creativity. I would flip open to a page at random (I hope Mr. Liu didn't have to witness that), ask Andrew to count the items, and then have him pick the appropriate number stamp but stop him before he actually stamped the page and ruined it. So now I have KUMON math for Andrew, too. Mr. Liu decided to try Andrew on some of the number-writing sheets, which I'm game for. Andrew is starting to write (physically write, I mean) and if I could get him on track to write on KUMON sheets that would be a good thing. I'm thinking, Let's forget all this creativity stuff, and just have Andrew write the numbers down on the worksheets like a normal human being. We'll see.







update "What was really amazing was the speed with which the Americans adapted themselves….They were assisted in this by their tremendous practical and material sense and by their lack of all understanding for tradition and useless theories." - Erwin Rommel, 1943 Andrewsullivan.com May 7, 2003


AlphaSmart
AlphaSmart reviews
AlphaSmart (& letter to LA Times)
AlphaSmart & Andrew & KUMON
AlphaSmarts reduced 30%





comments...
---
TimesArticleOnNewNYMathStandards 11 Dec 2005 - 04:55 CarolynJohnston

Apparently things have really changed in my home state (New York) since I was a high school student there. In my day, there were Regents tests in Algebra 1, geometry, and Algebra 2 in 9th, 10th, and 11th grade respectively. Now there are the Regents Math A and Math B tests. I don't know what those are, but the Regents are in the process of changing New York's math standards right now, because according to an article in the New York Times Education section, two-thirds of the kids in New York State who took the Math A test in 2003 failed it.
New York State's Board of Regents voted yesterday to begin testing high school students under new mathematics standards in 2007-8 after a survey of school officials showed most had not adequately prepared for the new curriculum and favored having one more year. The Regents, who voted unanimously, also took into consideration the concerns of test-writers, who said that a reliable exam would take about two years to prepare. "Certainly, the majority of kids are not in a program that's totally based on the new standards right now, but will be next year," said James A. Kadamus, the state's deputy commissioner of education. "It's a big system and it takes a long time for everyone to get the message and get on board." Mr. Kadamus continued, "We've learned that rushing into exams can cause serious problems." The Regents began rethinking the math curriculum in 2003, when two-thirds of the high school students who took the Regents Math A exam failed, prompting an surge of complaints and criticism from parents, students and teachers. State education officials rescored the test, a high school graduation requirement, and appointed a math standards committee to analyze what went wrong. The committee, made up of teachers, experts and administrators, looked deeply into the state's approach to math and also researched math programs around the country and the world. It recommended - and the Regents adopted - sweeping changes in the way high school math is taught, reorganizing the subject into three one-year courses, each with a single focus. The new standards, which were adopted in March, reversed an approach that had been popular since the 1980's: the integration of many different areas of math into each grade. They also brought New York back into sync with most of the rest of the nation - freshmen usually study algebra, sophomores learn geometry, and juniors study algebra II and trigonometry. The new curriculum is also intended to emphasize conceptual understanding over rote learning. Although most school officials preferred to begin the new testing in 2007-8, the Department of Education had recommended waiting even longer, until 2008-9.
The boldface in that last paragraph is mine. The rest of the article is here. Sounds as though the fuzzies are gaining territory in New York; can they really be that far behind California, or is this a second set of math standards changes in New York State that attempts to emphasize conceptual understanding over rote learning?

comments...
---
PlugAndChugInSixthGrade 11 Dec 2005 - 21:56 CatherineJohnson


Quick question. My thoughts about Christopher's math class are starting to cohere. Here's what I'm wondering. The chapter tests are plug and chug: they're 4-pages long, small fonts; at least 25 questions to finish in 45 minutes (with work shown, so no super shortcuts or 'just knowing' the answer allowed). Is that a good idea? As things stand, the chapter tests have the glaring problem of offering virtually no space on the test itself for kids with large, immature handwriting to do side calculations—and so far the teacher hasn't told anyone it's OK to use scratch paper. I've sent an email asking if Christopher can use scratch paper; no response as yet. I don't know if the teacher doesn't allow scratch paper, or if it's just that no child has asked. Ed and I are asking. ('Asking' as in formally-requesting-slash-demanding.) The kids need scratch paper and plenty of it, especially given the fact that the elementary school did not see fit to teach handwriting. (The BRILLIANT Ms. Duque was ferocious on this point: MAYBE if you'd taught them HANDWRITING IN THE SECOND GRADE, she would fume, THEY COULD LINE UP COLUMNS OF FIGURES IN THE FIFTH.) Good point. We're prepared to go to war on the subject of scratch paper if we have to, so I figure scratch paper will soon be part of the test-taking scene in Phase 4 math. We'll see. (If we don't get scratch paper we'll demand testing for occupational therapy & we'll bring in Christopher's vision therapy records to prove he has a visual processing disorder & make everyone read them and hold meetings about them—and that's just what I come up with off the top of my head. Have I mentioned that once, back in Los Angeles, when the special ed people were playing hardball about a placement we wanted for Jimmy, we told them, laughingly, that we were thinking if we couldn't get the placement we'd ask for full inclusion? I think I was the one who said it; then I chuckled. Our attorney, who was present, probably chuckled, too. The special ed people smiled wanly. I'd read about people smiling wanly in novels, but until that moment I'd never seen a person actually do it. We got the placement.) Back to Christopher's math class. Apart from the mechanics of having 11 year olds with terrible handwriting take a plug and chug test, the course itself has problems, namely little or no formative assessment and no practicing to mastery ever. But suppose all of those things were in place. Suppose systematic formative assessment were happening every week or every day, all students were practicing all skills to mastery, and the kids had all the scratch paper they needed to do a plug and chug math test in their lopsided, too-big handwriting. Would a plug-and-chug test be a good idea? Does plug-and-chug testing tell you the students not only have mastery, but have mastery to the point they can get through a 4-page test without folding? Is that important as you head towards algebra? (I'm not asking whether mastery is essential; it is. What I'm asking about, I think, is stamina.....or is it?) I have no idea.


observation from Tracy W Tracy just left a comment that made me realize my question isn't clear. At the moment, I'm not concerned about the heavily procedural nature of the course. There's probably too much teaching of 'math tricks' like cross-multiplication without reference to the general rules that make shortcuts possible, which of course means you're going to be giving the kids plug and chug tests, since plug and chug is mostly what you're teaching. But at the moment I'm wondering only about the question of giving a 'killer test' to 11 year olds. (I don't use the word 'killer' to prejudice the answer, believe it or not.) I assume that the reason the teacher does give killer tests is that she's whipping through a vast amount of material in a very short space of time, so there's a huge amount of material to cover in each chapter test. However, if that's the only reason she's giving massively long tests (massively long for kids this age who are new to the material) she could just as well test all of the material through frequent administration of shorter quizzes and tests. I'm wondering if there's a specific gain from giving a long, hard test in pre-algebra. It strikes me that there may be, but on the other hand I can't say what it would be.




comments...
---
ChristmasTree
11 Dec 2005 - 22:35 CatherineJohnson


comments...
---
JDGraphicLongDivision
12 Dec 2005 - 20:31 CatherineJohnson




We're going to have to create a separate category thread just for J.D.'s graphics. They're incredible. The issue of page splatter is becoming terribly important around here. I came up with a new study approach for Christopher this weekend, which involves my going through his textbook and pulling out each and every small skill the chapter assumes and/or teaches. Trying to get him ready for a quiz today, I found 21 separate skills in just 4 segments of Chapter 5. This means I had to find problems from the book that would give him practice on those skills specifically. I couldn't do it. I stared at the book, flipped pages, read pages, skimmed pages—I couldn't do it. I knew the problems I needed were there. I couldn't see them. Ed couldn't see them, either. Finally we both gave up, and wrote our own. Under normal circumstances that would be fine. But this course is going so badly at this point that we're in a battle just to get Christopher through to summer, when I can reteach. Everything is math tricks & memory; the challenge is simply to remember huge amounts of material being presented to the class day in and day out, with no apparent rhyme or reason. We're down to zero conceptual understanding, and Christopher has clearly lost all interest in math. By the end of last year, and over the summer, he was telling me, 'I like math.' That sentiment is now gone. He's just getting through it, and so are we. Since this is now a Memory Course, we need to give him the exact practice problems he's been shown in class. There's no transferring knowledge, because there's no knowledge. He has to practice what he saw in class, regurgitate it on the test (yes, I said 'regurgitate), and get through to summer when I can re-teach the course. My point being: I need to be able to see the textbook. If J.D. were in charge of designing textbooks, I'd be able to see them.


hoist by my own petard So....um.....I'm seeing exactly why people around here thought TRAILBLAZERS would be a big improvement. TRAILBLAZERS may be a big improvement over this.


source:
J D on Houghton Mifflin

keywords: JD textbooks textbook design graphic design




comments...
---
AleksGraphic 12 Dec 2005 - 20:51 CatherineJohnson


I have no idea what this is, but I like it:







I'm going to read the Knowledge Space (pdf file) paper ALEKS is based on when I get time. ALEKS' creator, Jean-Claude Falmagne, sounds interesting.


a parent's experience with ALEKS
ALEKS Graphic
formative assessment on wheels
ParentPundit uses ALEKS to fix Everyday Math
ALEKS question
ALEKS assessment coming right up





comments...
---
NewPlanForPractice 12 Dec 2005 - 21:09 CatherineJohnson


I've got some great Comments to pull up front, and will get to those ASAP. But first, I wanted to put this out there in case any of you have ideas. Christopher's math course is now officially a disaster. For Christopher, it's pure memorization of fragmented procedures that have nothing to do with each other. That's how he's experiencing it. We'll talk to the teacher and the principal, and they'll do what they can. But it won't be enough. We need a do-over. So we've moved into the minimize-the-damage phase. We have to get Christopher through the course in one piece, so I can reteach the material next summer. We have to make sure he doesn't get a C, D, or F, and we have to prevent him from deciding he hates math, if possible. (Actually, he could take a C and stay in the track, I think. I'll find out.) This weekend, trying to think what we need to do just to get through 'til spring, I decided to start giving Christopher timed practice. The tests are 'plug and chug'; they're about speed and accuracy and the ability to memorize huge quantities of (seemingly) unrelated material. Here's what I came up with; I'd appreciate any feedback you might have. I went through the sections of the chapter that would be on the quiz and pulled out each component task that was either assumed or taught by the book. There were 21 separate skills in 4 Lessons. Then I wrote out 5 or 6 problems in each of the 21 categories, and had Christopher do them while I timed him on my running watch. Side note: on top of everything else, he's now developing test anxiety. Just what we need. We pointed out he doesn't have test anxiety for KUMON, and he didn't have test anxiety with Saxon......so he won't have test anxiety for pre-algebra, either, if he knows the material cold. So. He did his 6-problem timed sets, and I checked them. If he could do them top-speed and get everything right, we moved on. I'll have to figure out some way to fit in distributed practice, since this stuff is going to be out of his head the minute he finishes the test. But he looked like he was OK for the quiz. If he made a lot of mistakes, we did another set. We also talked strategy. We told him he's very fast, much faster than he needs to be. He did one set of 6 calculations—reducing fractions to lowest terms—in 21 seconds. In fact he has close to two minutes per problem, and if he's doing 6 calculations in 21 seconds he's going to make mistakes he can't afford. I did that with KUMON at first. I pounded through the worksheets as fast as I possibly could, and I made lots more mistakes than I needed to. Then I read somewhere, possibly in one of the TIMSS studies, that this is yet another difference between U.S. & Japanese students. U.S. students sprint through their tests and finish every problem, getting lots of things wrong; Japanese students apparently follow a systematic, and more deliberate strategy of doing problems they know how to do, and getting those right. I guess it's a quality over quantity thing...In any case, it's definitely a useful skill to learn how to pace yourself. I had no idea about this until I started doing KUMON worksheets. Sometimes, now, I deliberately slow myself down. So we started coaching him on slowing down. We also told him to look at the quiz when he gets it, find the questions he can do, and do them. Skip anything that stumps you; just go past it. Come back if you have time. Etc. He's due home from school any minute, so I'll ask him how the quiz went. Then we'll see how he did when his teacher grades it. But if any of you have thoughts on teaching a child to take timed tests on material he doesn't understand and learned only a few days before, I'm all ears. Thanks.


existential question Ed is champing at the bit to ask the principal exactly how he sees kids going from TRAILBLAZERS to this course. I'm so horrified by the whole thing, I don't even want to watch a school administrator try to handle that question.


good news Christopher just came in saying the quiz was "extremely easy." 'Extremely easy' means he knew the material and did well. At least, so far 'extremely easy' has always meant that he did well. His ability to judge his performance breaks down in the middling realm, but at the extremes, he seems to know. We'll see. The teacher gave him scratch paper. um.....I mean scrap paper.




comments...
---
ExtendedProblem6 13 Dec 2005 - 01:14 CatherineJohnson


What is the digit in the hundreds places of the sum of the following addition problem: 7 + 77 + 777 + 7777 + ... + 77777777777777777777

(The final number has 20 7s)

Thanks—