Navigate KTM
Kitchen Table Math
KTM User Pages
Service Groups
Parent Groups
Personal Pages
Blogs
Special lists
Help
KTM index
here
our favorite math, spelling, and homeschooling books, supplements, & manipulatives for kids
(and see:
sticking points in math and algebra
)
topics

algebra
arithmetic
assessing your child's math skills
calculus
decimals, fractions, percent
dimensional dominoes
distributive property
fraction manipulatives available for purchase
fraction manipulatives to print by Doug Sundseth
geometry
Jaime Escalante
handbooks, reference works
homeschooling curricula
middle school math
NAEP questions, answers, & performance data
New York state test prep
online math, activities, interactive, etc.
number lines by Doug Sundseth
possibilities
pre-algebra
pre-calculus
ratios, proportions, & reciprocals: 7-fact families
Russian Math
Saxon Math
Singapore Math
state tests
story problems
Stuyvesant High School math syllabi
subtraction
supplementary materials
textbooks - contemporary and classics
worksheets, study sheets & graph paper
more t/k
off topic
Bible literacy project
California's English language arts standards
English language arts: grammar
English language arts: reading
English language arts: sentence combining & sentence composing
English language arts: writing
English language arts, college level
English language arts, writing
English language arts, writing samples available online
geography
handwriting
homeschooling & home teaching
references
science K-8
spelling
study skills
typing
vocabulary
A
algebra
Brennan, James W.: UNDERSTANDING ALGEBRA
complete online algebra text that
PurpleMath
recommends
Brown, Smith & Dolciani: BASIC ALGEBRA, MCDOUGAL LITTELL
(for ISBN scroll down)
This book looks fantastic, and it's easy to find Teacher's Editions (for ISBN scroll down). An Amazon reviewer says that she
uses BASIC ALGEBRA with her special ed students
. I'm thinking it might be a good book for 6th or 7th graders, in place of the endless 'pre-algebra' textbook companies seem to be serving up these days. I may also use Brown as a quick-and-dirty re-introduction to algebra for myself in the fall, after I finish . I want to jump ahead of Christopher, so I know where he's headed, which means continuing to work with pre-algebra while at the same time trying to get back into algebra. ISBNs for the books I have:
Basic Algebra, by Richard G. Brown, Geraldine D. Smith, Mary P. Dolcini McDougal Littell 2000 ISBN: 0-395-98002-X (copyrights: 1988, 1990, 1993, 2000)
Basic Algebra Teacher's Edition by Richard G. Brown, Geraldine D. Smith, Mary P. Dolcini McDougal Littell 2000 ISBN: 0-395-63747-3 (copyrights: 1988, 1990, 1993, 2000)
I may start working my way through Brown myself when I finish
RUSSIAN MATH
by Nurk & Telgmaa.
Algebra Through Problem Solving
by Hillman & Alexanderson -
This book has been placed on the Web by the Science Education Team at Los Alamos National Laboratory to help students better prepare for careers in mathematics and science. The topics are essential for success in college level mathematics but tend to be taught inadequately, if at all, due to discontinuities between high school and college courses. The treatment here also provides experience with pattern recognition and other problem solving techniques
. (authors also have a book on complex numbers and trigonometry posted online)
state of CA frameworks for algebra - best in the country:

Algebra 1
Burris, Stanley N. and Sankappanavar, H.P. A Course in Universal Algebra
A ktm guest likes this text, which is available in full online.
Mary Dolciani
"Mary Dolciani [full citation t/k] is good, but there are others as good also. Foerster has been recommended, so should be checked out. The problem with Dolciani is she tends to be a bit TOO formal at times. But still she gives a good rigorous treatment of algebra with lots of problems."
- Barry Garelick
In
Don't teach in a montone, part 1
, Carolyn writes that, "Early texts in a math field, written when the topic is new and hot, generally have a lot of life; they start out talking about what motivates the creation of an idea -- they do examples -- they talk about what's known and what isn't. When the theory is better understood, the presentations get terser and cleaner, less emotional, and in a very real sense less useful. This is the higher life form to which mathematics texts seem to evolve, and I think it's a mistake."
Bernie, who is Carolyn's husband, write NUMBERS AND SYMMETRY as an
early text
, with the life and emotion of authors discovered a new field of mathematics.
algebra online
Action Math
(fantastic website teaching individual problems - aimed to middle school students
I think
& not limited to algebra)
Glencoe Parent and Student Study Guide
available free online - fantastic
Purplemath
looks great; coherent organization of word problem types that gives parents the basic problem genres their kids will confront
Hot Math
looks excellent: "We show step-by-step explanations for the actual homework problems in your math textbook." pre-algebra through calculus and college algebra;
subscription website
also inclues what look to be
free online workbooks
in each subjected created by Hotmath
algebra 2
Prentice-Hall pre-algebra Reteaching & Practice Worksheets for Mac
free online
these look very useful
arithmetic
arithmetic worksheet generator
by the Xcel Math Center in MinneapolisFREE
assessing your child's math skills
Virginia Department of Education Standards of Learning Released Tests released tests from the years 2000, 2001, '2001 with supplementation,' 2002, 2003, & 2004. Subjects: Grade 3 English, Mathematics, Science; Grade 5 Reading, Writing, Mathematics, Science; Grade 8 English, Writing, Mathematics, Science; EOC English: reading; EOC English: writing; Algebra 1; Geometry; Algebra II; Earth Science; Biology; Chemistry and "raw score to scaled score tables'

Catherine speaking: I assume the Virginia tests are useful, partly because I liked the looks of the 5th grade test, and partly because Cheri Pierson Yecke was, as Virginia's Secretary of Education, involved in creating Virginia's state standards.
On the other hand, the Fordham Report on The State of State Math Standards gives Virginia's math standards a grade of C.
Still, it was Ralph Raimi, I believe, who told me in an email that one shouldn't obsess over finding the perfect test; he said just to pull questions from the Singapore curriculum and use those if you want to know how your child is doing in math.
I'm sure he's right. The important thing is to 'test the tests.' Give your child a not-overly-involved assessment at home just to make sure that your state tests aren't way off-track. Trust, but verify!

Another suggestion: use either the Saxon or the Singapore online placement tests. (A second link to the Singapore placement tests).
MORE OPTIONS T/K
B
The Bible and Its Influence
C
calculus
calculus textbook recommendations
(a blooki post & ktm reader comments & recommendations)
Advanced Calculus
by R. Creighton Buck
Solutions manual and commentary to accompany Advanced calculus, second edition
by R. Creighton Buck
ktm Commenters on Buck's Advanced Calculus
calculus texts I own
(as of 9-2005, most from Barry Garelick's recommendations - 'I' is me, Catherine):
Bers, Lipman with Karal, Frank. Calculus, second edition. New York: Holt, Rinehart and Winston, 1976. Niven, Ivan. Calculus: An Introductory Approach. New York: D. Van Nostrand Company, 1961. Thompson, Silvanus P. and Garnder, Martin. Calculus Made Easy. New York: St. Martin's Press, 1998. Smith, William K. Calculus with Analytic Geometry. New York: Macmillan, 1969.
calculus online

The Calculus Page
many links; looks terrifically helpful
Karl's Calculus
(good page of book recommendations, among other things)
Ask Mr. Calculus
(?)
D
decimals, fractions, percents
Key to... workbook series Nick's Mama says that many homeschoolers supplement Singapore Math with this series of inexpensive workbooks. I don't own one (yet), but they look terrific.

dimensional analysis
distributive property
E
English language arts
OWL
- Online Writing Lab - at Purdue University
A fantastic resource. Site is currently being overhauled & updated.
Homework Help
looks great topics: 'freshman English, sophomore English, junior English, writing & research, fun stuff';
beaucoup
links
English language arts content standards
California's grade 6 ELA content standards
English language arts: grammar
The Grammar Bible: Everything You Always Wanted to Know About Grammar but Didn't Know Whom to Ask
by Michael Strumpf
Editors say this is the best. Apparently Strumpf ran a web site on grammar for
years
; he was a Total Grammar Person. Copy editors all over New York would call him up on the telephone to ask him how to edit sentences. Finally he wrote a book, and this is it.
grammar worksheets online
Indiana State University grammar handout
(excellent--can certainly use these worksheets in middle school) lots & lots; Susan's find
subject & predicate worksheets at Teachers Lounge
fabulous - another wiki! - teachers attach lessons & lesson plans here, or work on collaborative pages (so far, from what I've seen, the English language arts lessons are substantially better than math lessons 9-2005)
Daily Grammar
wonderful, thorough set of lessons on every aspect of grammar, including sentence variety; includes quizzes; not sure how many worksheet-type assignments there are - writeup:
Mr. Bill Johanson is the author of the lessons. He has taught high school and junior high school English classes for thirty years, doing a great job of preparing his students for college.
Funbrain Mad Libs
terrific! (here's an
example
)
Eleanor Rigby
Mad Lib
sentence combining & sentence composing
sentence combining
Smartest Tractor on Killgallon & 5 ways to combine sentences
UPDATE 10-22-2006: Killgallon's books weren't successful for the two parents who tried them with their children (one parent being Catherine).
ktm reader recommendations, grammar:

Rod and Staff
no web page, but call: 606-522-4348 (
LoneRangerReview
&
Well-Trained Mind
review)
Shurley Grammar
review:
at Well-Trained Mind
Steps to Good Grammar
by Genevieve Walbert Schaefer Just one book, it seems, approximately 7th grade level. Rave reviews on Amazon & B&N &
Susan
swears by it. Has diagramming, too! (Which I'm curious about.)
grammar books & curricula
(6-29-06)
English language arts: reading
Anne Dwyer
recommends the
Read Naturally
series.
Ordinary Parents Guide to Teaching Reading
glowing recommendation from
KDeRosa
Vocabulary from Classical Roots
by Norma Fifer & Nancy Flowers
reading assessment
San Diego reading inventory
summer reading lists
Dobbs Ferry, the town next door to me (Catherine) has an International Baccalaureate program, and
most
of the school reading lists I've looked at are are terrific. They include recommendations from the kids, which is great. You can also compared reading lists for the IB & AP courses to reading lists for the non-IB, non-AP courses.
Grade 6 list
Grade 7 list
You can access all of the lists from both of these pages.
The Paideia School
's extensive lists for junior high and high school readers are probably excellent. Fiction, nonfiction, and poetry. Type "reading list" in the search field.
For ktm readers' lists of books their children liked see Comments threads
here
and
here
.
vocabulary
The Lexile Framework for Reading
(see
Mark Roulo's comment
)
English language arts: writing
Writers Express: A Handbook for Young Writers, Thinkers, and Learners by Dave Kemper, Ruth Nathan, Carol Elsholz, Patrick Sebranek, Chris Krenzke (Illustrator)
Christopher's fantastic 5th grade teacher, Mrs. D'Arcy, strongly recommends this book, and it has nothing but 5 star reviews on Amazon. I'm getting it. UPDATE 10-22-2006: I did get it, and have found that it's not useful for us. The book has lots of reference materials; I can see why it would be great for an ELA classroom.
Writing with Precision: How to Write So that You Cannot Possibly Be Misunderstood
by Jefferson D. Bates
see:
Teach Your Kids To Write
(scroll down for Anton J Aylward's comment)
ELA writing assignment, grade 7, and British writing instruction
SQB and so assignment
writing samples available online
sample 5 paragraph essay
annotated student writing from Glencoe, grades 6-12
examples of above-average, average, and below-average essays in each grade
F
fraction manipulatives to purchase
Invaluable
. I also found it useful to purchase an
extra set of tiles, without the tray
.
Catherine



If it doesn't break the bank, I would also buy an inexpensive labeler, and attach the equivalent percent label to each fraction tile. Label each 1/10 tile "10 percent," each 1/3 tile "33 1/3 percent," each 1-Whole tile "100 percent," and so on. If you can fit the decimal representation of the numbers (0.1, 0.3333, 1.0) on the tile, put that on, too. Here's why:
FractionManipulativesPart3

Brother PT-65 Home & Hobby III P-Touch Labeling System, $19.95
as of 4-20-2006, at Staples:
Item 436156
Model PT65
and see: labeler & Globe Weis Poly File Folder


UPDATE 9-28-2006: It appears that my beloved P-touch Home & Hobby is no more. It appears to have been retired in favor of the BRTPT80 Personal Labelmaker.


see also:
CalStateStudyOnManipulatives
(other links to KTM posts t/k)




fraction manipulatives to print by Doug Sundseth (pdf files)
fraction manipulatives (color) fraction manipulatives (color) fraction manipulatives (black & white)
(This version is giant-size: number line.)



G
geogaphy
online geography games & learning (fantastic)



geometry
Geometry by Edwin E. Moise and Flloyd L. Downs A mathematically rigorous geometry textbook from the era of New Math. see: SmsgGeometry

Geometry by Moise Downs is good but not the only good text around. Adkins/Weeks has a good geometry text as does Jacobs. M-D is my favorite but that shouldn't be taken as the last word by any means! (Barry Garelick)

more on geometry t/k



H
handbooks, math dictionaries, math reference
I love the Math on Call series. Catherine

Math to Learn Grades 1-2
Math to Know Table of Contents Grades 2-3
Math at Hand Grades 5-6

Math on Call Grades 6-8

Algebra to Go Table of Contents
Geometry to Go Table of Contents


see also:
RoyalRoadToGeometry
BuyThisBookToo
EnglishLanguageArtsBookRecommendation




handwriting
Lone Ranger's advice on teaching handwriting
Miller Pads and Paper for penmanship paper
review of StartWrite Handwriting software program, which Catherine likes very much
handwriting worksheets at Teachnology. These aren't bad. Upper case, lower case, printing, cursive, and numerals.
handwriting & notetaking resources, including free online handwriting & graph & Cornell note-taking paper
excellent web site on cursive italic handwriting: explanations & workbooks
good Comments thread with links (handwriting)




homeschooling curricula and books
Linda P on K12 (core curriculum for homeschoolers)



homeschool law
state law governing homeschooling
I
J
Jaime Escalante
The Jaime Escalante Math Program
K
L
M
middle school math
Mathcounts web site devoted to middle school math; excellent; Mathcounts contests are major events


For late middle school and high school I am impressed by the Dolciani series, Structure and Method (McDougal-Littell). Unfortunately the most advanced Dolciani, the pre-calculus Modern Introductory Analysis, has been allowed to go out of print. Saxon also seems a decent option for the late middle school and early high school years, as does Singapore's New Elementary Mathematics. There may be plenty of other good traditional choices, but I am not familiar with U.S. high school textbook series other than Dolciani. I don't know if the Japanese mathematics textbooks (Translated by UCSMP) could be an option; they are a very strong series for the highest grades. I don't know of U.S. studies that compare outcomes of various high school curricula. Internationally, of course, TIMSS especially has shown the superiority of typical curricula used in Korea, Japan, and Singapore.

- Bas Braams



N
NAEP questions "The Nation's Report Card"



number lines
Doug Sundseth, a technical illustrator, created these four sets of downloadable number lines for Kitchen Table Math. 6 per page. Very useful.

fraction number lines by Schoolhouse Teachavailable for download (pdf file) (very nice)




O
online algebra
algebrahelp has online quizzes with answers
Purplemath Your algebra resource



online math
multipliers][Donna Young's online lesson in unit multipliers (she has many terrific printable manipulatives as well]]
edHelper.com I'll probably join this site (Catherine speaking) - Susan likes it, and it has a phenomenal ability to construct whatever kind of worksheet you need, on the fly $19.99 a year - I've just subscribed, and it's very helpful. The one drawback is that you can't specify value range to the extent I would like. I needed a sheet of integer problems with integers between -20 and 20 (which I could have Christopher solve using Doug Sundseth's number lines), but wasn't able to ask the program to do this.
Math for Morons horrible title, but this is probably a good & useful site - includes calculus
Webmath.com looks terrific - 1,300 completely solved problems K-12 plus math experts to answer questions
Grade Level Math Links K-12 (looks good)
printable number lines, 8 to a page all positive numbers, unfortunately
long & semi-annotated list of online resources
line jumper at FunBrain add & subtract integers on a number line (kids love this site, in my experience--tons of math games)
Here's MathBrain (part of FunBrain)
Math baseball at FunBrain The boys in my Singapore Math class loved this game.
Lesson Tutor this looks terrific, though I haven't used it yet; seems to be associated with Teachnology, which is associated with FunBrain...
interactive math links (haven't use this site as yet)


online tutorial in real analysis by Dr. Bert Wachsmuth of Seton Hall University. Some sections are incomplete, but Barry Garelick says that what is there is impressive.



Florida State University lots of algebra & calculus



online geometry

Math 131 Supplementary Material (no idea whether this is useful or not...)

Geometry Euclid have you stumped? Archimedes run rings around your head? Well you've come to the right place. This is where you'll find almost everything you'll ever need to know about Geometry. We have a special page on constructions and plenty of sample problems to help you understand the concepts. Have a blast and don't forget to check out our Glossary - it's huge! (no idea whether this site is useful - let me know)



online story problems

Challenge Index (looks like it may be fun - sample question: How fast can an Arctic tern fly around the world?)



P
possibilities
I haven't had time to look around this web page, but on first sight, it appeals to me. It appears to have a mix of problems surrounded by lots of white space (good) and illustrated with clip art that, so far, I find stimulating as opposed to bewildering. (I love Carolyn's line about how the Prentice Hall pre-algebra book is going to make hers & Ben's eyes spin like cartoon characters. No joke.) If you have reactions, let us know. Catherine
pre-algebra
Pre-Algebra: An Accelerated Course by Mary Dolciani ISBN: 0395591236 (almost certainly an excellent book - I haven't read it closely, but I consult it often & my neighbor's son relied on it to get through the Phase 4 class last year)
3-23-2006: I've now worked my way through all but the last 10 lessons of Saxon Homeschool 8/7, and I love it. Can't possibly praise it highly enough. This is Christopher's 6th grade year, and if he had been using Saxon 8/7 instead of Prentice-Hall Applications, he'd a) know and understand math through pre-algebra, and b) like math through pre-algebra.


pre-algebra workbooks
I've used two, and found both helpful: Instructional Fair Pre-Algebra by Frank Schaffer is my favorite of the two. (IF workbooks can be hard to track down on the web; no idea where to get the best price.) Kelley Wingate Pre-Algbra



pre-algebra worksheets
Glencoe Pre-Algebra Parent and Student Study Guide free online "The Glencoe Parent and Student Study Guide is designed to help you support, monitor, and improve your child's math performance. These worksheets are written so that you do not have to be a mathematician to help your child." excellent, fantastically helpful

Mathtastic worksheets fantastic set of 50 worksheets written by Susan D. Phillips; mostly pre-algebra & some algebra (pdf file)

More Examples, a set of sheets created to accompany McDougal Littell's Pre-Algebra. Available at Class Zone. Helpful, simple, and devoid of page splatter.

Xcel Math Center worksheets, free online, in pdf format. Terrific.



pre-calculus
Precalculus (7th edition) by Michael Sullivan (preferable to his Precalculus Enhanced with Graphing Utilies) ktm reader comments on Sullivan



7 fact families (Word document that will be downloaded to your desktop)
summer 05 After I taught Christopher the Singapore Math lesson on ratio (Primary Mathematics 6A Textbook, p. 21-46), I decided to experiment with 7 fact families.
Iím modeling this on Saxon Mathís constant repetition of 4 fact families to teach inverse operations & the commutative property (see next page). Christopher and I both found the 4-fact families terrifically effective. We'll see how it goes.




Q
R
references
The New Dictionary of Cultural Literacy see Lesley's review



Russian Math



No idea what this book is like, but the folks at Mathematically Correct have a link to it, so I finally ordered a copy yesterday. [update: I just got my copy--it's incredible. I'm working my way through it now. 6/05 -- Catherine] A press release from the translator has this to say:
First published in 1987, Mathematics 6 took the Soviet education establishment by storm, winning the national competition for best new math book that year.
The full text is here. Enn Nurk's collaborator, Aksel Telgmaa, remembers Enn Nurk here. Catherine
Mathematics 6 Table of Contents (pdf file)

2nd update: I love, love, love this book. I've now worked 100 of the 1100 problems in the book, have learned much, and am going to write numerous posts about it. If we were awarding stars, this MATHEMATICS 6 would have 5. more on this, and on who might want to use it, t/k. 6-12-05

3rd update: I still love this book; am now up to problem number 219. I'll probably have Christopher use this book next summer, between the 6th and 7th grades.

final update: I've studied every lesson in the book, worked every problem. It's brilliant. Makes the Singapore Math books look like overachieving strivers (and those books are terrific). Russian Math category thread here

RussianMath
RussianMathPart2
RussianMathPart3
WhyILoveCarolyn
ItTakesChops
Mike McKeown comment





S
Saxon Math



Saxon Math Homeschool Edition
Saxon Math placement tests & guides, K - 8

Tables of Content for Saxon high school books
Saxon Math placement guide



Saxon answer sheets, complete set
These are not the answers, but the sheets on which children do their work and write their answers. You can see what they look like here. Terrifically helpful, because Saxon Homeschool Edition does not include a workbook. You may want to write each problem out by hand on these sheets; I did that for Christopher throughout Saxon 6/5, and it was a big help.



discount sources for Saxon textbooks
(if you know of other discount sellers, please let us know)




science K-8
Singapore Math
Which Singapore series to use:
Singapore Math placement tests & guidelines
Parker & Baldridge
note: For what it's worth, I would probably skip the instructor's & teacher's guides (see below) and spend my money on Parker & Baldridge & possibly one or both of the Singapore books for parents (links below). However, I've taught only a couple of units—on fractions, ratios, & proportions—using PRIMARY MATHEMATICS, so I'm not the best person to listen to on this. (Catherine)


websites: SingaporeMath.com and sonlight.com
I've always used SingaporeMath.com, which is a Singapore-only site. However, the Sonlight Curriculum website appears to have plenty of useful information as well, including all of the Home Instructor's Guides written by Jennifer Hoerst. Anne Dwyer is using the Singapore Primary Math 2A Home Instructor's Guide by Jennifer Hoerst. Sample pages here. (pdf file) [update: now that I've gone to the trouble of posting all of the links for Jennifer Hoerst's Home Instructor's Guides at Sonlight.com, I find that these are the same guides sold on SingaporeMath.com, and that Ms. Hoerst runs a Singapore Math forum at Yahoo groups. I'm wondering whether she's the owner of SingaporeMath.com.]


Home Instructor's Guides by Jennifer Hoerst (at Sonlight)
Singapore Primary Math 2A Home Instructor's Guide by Jennifer Hoerst
Singapore Primary Math 2B Home Instructor's Guide
Singapore Primary Math 3A Home Instructor's Guide
Singapore Primary Math 3B Home Instructor's Guide
Singapore Primary Math 4A Home Instructor's Guide
Singapore Primary Math 4B Home Instructor's Guide
Singapore Primary Math 5A Home Instructor's Guide
Singapore Primary Math 5B Home Instructor's Guide
Singapore Primary Math 6A Home Instructor's Guide
Singapore Primary Math 6B Home Instructor's Guide



Singapore Math's Teacher's Guides & Home Instructor's Guides
Teacher's Guides for Primary Mathematics
Home Instructor's Guides by Jennifer Hoerst are carried on the same page as the Primary Mathematics textbooks.
note: The Singapore Math web site offers two guides for each book, the Home Instructor's Guides by Jennifer Hoerst & the Teacher's Guides, written in Singapore. I ordered the Home Instructor's Guide for 3B and found it fairly confusing. That was back when I was first trying to teach Christopher what he'd missed at school and I was feeling pretty confused myself, so I'd probably do better with it today. Nevertheless, the graphic design is poor; every page is crammed with symbols, text, and rules. It's not Page Splatter in the manner of U.S. textbooks, but, for me, it takes a conscious act of will to read even one page. As a matter of fact, it was the 3B Home Instructor's Guide that convinced me to go with Saxon instead of Singapore! If you want to see what I'm talking about, here's a pdf file of 2 pages from the Home Instructor's Guide for Primary Mathematics 3a.

And here's a page from the 5a Home Instructor's Guide on Fraction and Division.

Singapore Math website's explanation of difference between its teacher's guides & home instructor's guides



Singapore Math word problems
Challenging Word Problems series - Excellent. I've worked the entire 3rd grade book myself, and am having Christopher do one 'bar model' word problem a day since spring '05.
Singapore Math supplemental books
The kids in my after-school Singapore Math class love the Brain Maths series.


Singapore Math books for parents
Singapore Math middle school
t/k
Singapore Math high school
supplemental series for high school
more t/k



spelling
Megawords Perfect, and reasonably priced ($7 for the teacher's guide, $9.85 for the workbook). Eight books altogether, starting with Book 1 in 4th grade. Even if your child is older, it's probably a good idea to start with Book 1, since the books are sequential, and subsequent books build on the syllabication rules learned in earlier books. sample pages here
research basis of the program here
author bios here
testimonials here

MoreSpelling


Spellography by Louisa Moats



Louisa C. Moats
state tests
New York state assessment
New York state 4th grade math test
New York state sample yearly tests (NCLB-mandated)
New York state Grades 3-8 sample tests ELA
Regents Prep Oswego City School District Regents Exam Prep Center. Also: Oswego City School District Studyzone homepage, which will take you to regents prep, intermediate test prep, and elementary test prep




study skills
study skills online
Study Guides and Strategies beaucoup links, including to M.U.R.D.E.R. - a study system I've skimmed this site a bit, and have mixed feelings. I'll keep looking....
Cornell note-taking, SQ3R, HOW TO DOUBLE YOUR CHILD'S GRADES also: handwriting & notetaking resources, including free online handwriting & graph & Cornell note-taking paper


2 fantastic books on study skills: How to Double Your Child's Grades by Eugene Schwartz (Barnes & Nobel reprint of Sputnik-era bestseller: fantastic) The Organized Student by Donna Goldberg (primarily and organization, but discusses organization in terms of study skills & success in school &mdash) invaluable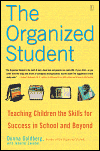 Stuyvesant High School math syllabi
list of Stuyvesant math courses
Course MQ4
supplemental materials

Line Drawing I love the look of this page. I may try to see if I can use it with Andrew at some point.


Drops in the Bucket math review workbooks K - 8




T
textbooks
Catherine speaking: There appear to be two good, largely non-constructivist pre-algebra textbooks in use today (please let us know of others): Prentice Hall Pre-Algebra & Glencoe Pre-Algebra.

Prentice Hall Mathematics: Explorations & Applications ISBN: 0134358201 is exactly the same book as Prentice Hall Pre-Algebra ISBN: 0136939120. You can easily find copies of the Teacher's Edition on the web, and a copy of Prentice Hall Pre-Algebra is currently available at Amazon for $3.79. (I feel strongly that parents should own a copy of their children's textbook.) Glencoe Pre-Algebra There are various editions of Glencoe Pre-Algebra available online; I have no idea which is which, or whether any substantial revisions have been made from one book to the next. There's a very funny & very negative Amazon reader review of this edition .... Glencoe seems to have decent web support:
Glencoe Mathematics Learning Site (lists all of Glencoe's math texts)
Glencoe Pre-Algebra NY state (each state has a separate Glencoe site)
Glencoe Mathematics Online study tools This page is terrific: has online multiple choice tests for each chapter. The site grades your test.






touch typing
BOCES Business Teacher Faye Gordon's A-B-C method for teaching touch typing.




U
V
vocabulary
The Vocabulary Workshop series is excellent, IMO. Almost more importantly, Christopher is enjoying the first book he's used, Level A, for grade 6. The books begin in second grade and go through grade 12, one book per year. Grades 2 - 5 are Levels Purple, Green, Orange, & Blue. Sixth grade starts with Level A, and the books go through Level H. The cost is around $10 per book, and you don't need the teacher's edition.
See also: SAT scores & VocabularyWorkshop and Hake Grammar & Writing, Vocabulary Workshop, and English from the Roots Up 5-20-06





W
worksheets
downloadable worksheets & graph paper
downloadable graph paper
including coordinate planes, small & large b&w & in color
ktm post about free graph paper
7 fact families based on PRIMARY MATHEMATICS lessons on ratio & proportion; different way of seeing reciprocals (Word document that will be downloaded to your desktop)
Dan K's dimensional dominoes PowerPoint slides to print
Doug Sundseth fraction manipulatives 3 sets: 1 in color with fractions labeled; 1 in color with fractions & equivalent percents & decimals labeled; 1 in gray scale Doug Sundseth's number lines (pdf files)
addition & subtraction of integers review sheet scroll down (by Catherine - be sure to check the accuracy before giving them to a student) (Word document that will be downloaded to your desktop)
selected exercises on addition & subtraction of integers from RUSSIAN MATH scroll down (Word document that will be downloaded to your desktop)


Mathtastic worksheets fantastic set of 50 worksheets written by Susan D. Phillips; mostly pre-algebra & some algebra (pdf file)

Saxon worksheets are here This is a link to a page with Saxon worksheets, in Word documents, that should download to your desktop. You can print them out for every lesson (every book in the series through 8/7) and write or type the problems in the correct spaces). If you type in the problems, I'd love to get copies to upload to Kitchen Table Math. We'd have a set of Saxon workbooks people could download.


subtraction has two meanings (take-away and comparison) (Word document that will be downloaded to your desktop)


BBC schools lots of materials including worksheets & a mental arithmetic race; looks good; here is the worksheets page


DonnaYoung.org lots of terrific printable worksheets, number lines, graph paper, pie-chart fractions, play money, paper for scale drawing & worksheets with number lines on the top (click on math)


Handwriting for Kids lovely web site maintained by homeschooling mom. The focus is on handwriting, but she has terrific visual math worksheets for kids like Andrew (autistic, nonverbal, bright). Penny Math; visual addition; she also has lots of online worksheets (child types in answer & the worksheet is graded online).




from Carolyn
Sometimes, the kid just isn't up to doing a whole math lesson (or more likely, I'm not up to giving him one, since it's something of a battle). On those nights, something like these math worksheet generators can come in very handy. There are a lot of these generators around, but this one is very configurable; you can set the number of columns and rows of problems, and the difficulty of the problem, and the numbers of significant digits in the solution, and so forth. Give the kid a worksheet with a few problems on it, and let him get in a little practice. Resist the urge to give him more than 4 or 5 problems on a sheet; make them easy. The most important thing is to make every learning experience a success -- especially true if this is material he is already supposed to know how to do, and will be doing independently. We especially found the sheets for fraction and decimal long division useful. That's a skill that just takes a lot of practice.


Central Lakes College worksheets fantastic resource: worksheets on everything imaginable including quadratic equations & 'foiling'

from SusanS: Two more sites with free math worksheets (and other free stuff) are edhelpers.com and superkids.com. I do love the free stuff.


from BrendaM My favorite free worksheet generator is the Basic Facts Worksheet Factory from Schoolhouse Technologies. They do have some "pay" worksheet generators also, and not just for math.


from Catherine: I've seen a number of parents around the web recommend this Saxon Math 'fast facts' generator. I'm leery of online math practice for 3 reasons:
Christopher has never learned well using a computer
I've seen research showing a decline in student achievement in Israeli schools after the introduction of computers in classrooms
But Saxon's problem generator is clean, simple, and compelling. I liked using it myself, and Christopher seemed to like it OK, too. You decide which facts problems you want to do, how difficult the problems should be, and how many you want to do. You can also do timed or untimed problem sets. Kids love seeing their timing get faster, I find. So if you need something for your child or student(s) to do while you're getting organized, this is probably a good choice. (I still wouldn't trust computer learning to firm up my child's math facts unless it's clear that he or she really is learning math facts online or using a software program. In our case, even after Christopher had used a little software program I bought, it was clear he wasn't gaining speed or accuracy. He didn't really get his math facts down cold until we started doing the Saxon fast fact worksheets. Interestingly, flash cards didn't work well for us, either. And we spent quite a bit of time with them...)
Saxon online math activities* Now that I've warned everyone against teaching math on a computer, I have to admit I'm kind of addicted to these animated Saxon activities, too.
Here are the 5th grade activities. Apparently the site now tells you which activities to do after which lessons in the book; plus you can download them for use when you are not online. Saxon online equivalent fractions These are great. OK, I'm sold. Forget the Israeli kids; we're doing online equivalent fractions this summer. Saxon online rectangular area


Teachnology seems like a useful site.
free online word problem worksheets
And here are lots of free math worksheets
addition and subtract equations worksheet>


Glencoe Parent and Student Study Guide algebra
available free online - terrific resource
Glencoe Parent and Student Study Guide pre-algebra
available free online - excellent





X
Y
Z