Navigate KTM
Kitchen Table Math
KTM User Pages
Service Groups
Parent Groups
Personal Pages
Blogs
Special lists
Help
---
HappyNewYear2006
01 Jan 2006 - 04:00 CarolynJohnston
Catherine and I have never actually been physically together and so we cannot offer you a picture of us raising a New Year's toast to you, so this one will have to do. Happy New Year!


comments...
---
NCLBAndGiftedProgramming
02 Jan 2006 - 05:52 CarolynJohnston
My friend Jen sent me a link to an
op-ed at the Washington Post on NCLB
. The author is concerned that NCLB will cause schools to have to struggle so hard to pull up their low achievers to proficiency that the educational needs of gifted kids for accelerated classes and special programming will be neglected. From the article:
Perhaps these schools, along with the drafters of NCLB, labor under the misconception that gifted students will fare well academically regardless of whether their special learning needs are met. Ironically, included in the huge body of evidence disproving this notion are my state's standardized test scores -- the very test scores at the heart of the No Child Left Behind Act. Reflecting the schools' inattention to high performers, they show that students achieving "advanced" math scores early in elementary school all too frequently regress to merely "proficient" scores by the end. In recent years the percentage of California students scoring in the "advanced" math range has declined by as much as half between second and fifth grade.
I don't know how to interpret that last statistic, actually -- "In recent years" and "as much as half" aren't specific enough. Here's what I want to know: In the last 4 years, after holding steady at 10% for many years before NCLB, has the percentage of advanced scorers fallen from 10% to 5%? Tell me something like that, and I'll start to worry about the gifted issue in particular. As it is, though, I'm going to subsume this worry into the pile of other worries I already had about NCLB. NCLB is in many ways, I think, good legislation (for an unfunded federal mandate). I approve of the notion of assessing kids as they move through school, and holding schools accountable; and I like the way NCLB is set up to keep jurisdiction local. My concern with NCLB is that 100% proficiency goal. I don't think 100% proficiency is attainable, so in the next 8 years until 2014, I fear that we'll see schools falling off the cliff at an accelerating rate. By that I mean that at some point, all schools will be failing to make adequate yearly progress ('AYP' in the edubuzz). How will we deal with this -- by dumbing down the tests until everyone can pass them, or by backing off of that impossible 100% goal? (My guess is that a percentage somewhere in the 90s is actually attainable with earnest work, and would represent a significant improvement in the public schools). Anything less than 100% may not be politically feasible (think of the slogan: "Only a few kids left behind"). So getting an actual usable policy out of this may be an impossible dream. I fear that a lot of teachers and administrators are going to get burnt out in the next few years, fighting a battle they know from the beginning is unwinnable. And I am afraid the failure is going to set us back in the fight to improve standards in public schools -- an unintended consequence of demanding an unrealistic goal. As long as I'm airing my darkest fears about NCLB, here's another one: that not only gifted programming, but other 'non-core competency' classes (such as art, music, etc.) are going to get short shrift as more and more money goes into struggling vainly to reach the 100% goal. These classes may not be as 'core' as reading and math -- but it's activities like this that keep many kids in school, and it would be very sad to leave them behind.


comments...
---
ValueAddedTesting
02 Jan 2006 - 21:22 CarolynJohnston
The link my friend Jen sent me on NCLB and gifted programming also led to
this link on value-added testing
. Value-added testing tests with an eye toward ensuring that
all
students are making the progress they need to be making in their education, focusing not only on the low-performers but also on average and high-performing students. As Catherine would say if she were here, "Read and Discuss!"
The value-added methodology, by contrast, doesn't create such incentives to focus on a handful of students. Under the system, every child's improvement counts the same towards the school's overall rating. And the methodology itself is widely seen by those who use it as fairer and more accurate. Value added should thus make it easier for teachers to accept the idea of higher pay for outstanding performance and for working in the toughest schools—changes many see as important next steps in reforming education. Indeed, Dallas is already doing this. Teachers at schools with high value-added scores get financial bonuses. Many of the obstacles to the widespread use of value-added ratings have been overcome in recent years. Thanks in part to the passage of No Child Left Behind, schools all over the country are on their way to testing every year from 3rd to 8th grade—a prerequisite for the value-added methodology. States are also beefing up their computer and statistical resources. Researchers are still working to address some of the toughest technical issues raised by the value-added method, such as how to measure students who move from school to school and how to compare scores on a subject year-to-year when the curriculum changes. But enough progress has been made that more and more states are looking at the value-added idea.
afterthought I can imagine that if you had a testing mechanism in place that really did measure the improvement each individual kid was making, and reward for it, you'd have a lot more teachers who'd be willing to take on the toughest schools, because the failingest kids have the biggest potential for improvement
on the margin
. So this idea -- provided it really measures what it proposes to measure -- is growing on me.


comments...
---
ExtendedProblemsSevenEightNine
02 Jan 2006 - 22:35 CatherineJohnson
I am back. I am back, but my luggage is not. My Kenzo top, my
on-sale Ralph Lauren Black Label blouse and woolen vest
, my French jeans (which I will be needing, given the number of Meetings With The District we'll be attending), my camera charger, my cel phone charger, my handheld charger—none of it is here. Which means I am now fresh out of Sunday go to meeting clothes. Also missing: the book I spent my entire week reading, underlining, and annotating:
The Organized Student
, by Donna Goldberg. And: the zippered binder Donna Goldberg says is The Answer to All Our Problems. [UPDATE:
It's not.
] I picked it up in the Studio City STAPLES so I'd be able to get Christopher pulled together before he went back to school tomorrow. Today was to be Get Christopher Organized day. Set up the Zippered Binder & order the Desktop Filing System. A fresh start in the New Year! But no. I can't do that, because I don't have the book, so I don't have the list of Lifesaving Organizational Paraphernalia I was going to order and/or purchase today.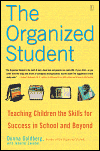 Which may be just as well, since we had
three
Extended Response problems to do. Two of them fall into the category Carolyn calls FWOT.



This one's fine:





Extended problems #8 and #9 are ludicrous. Actually, Extended Response #8 is ludicrous; Extended Response #9 should be illegal. There is nothing to be learned from Extended Problem #9. It is simply 3 division problems written in the most confusing manner possible. So we spent hours doing 3 division problems in the most confusing manner possible instead of doing KUMON or reteaching the decimal chapter Christopher got his D on or previewing the Lesson on isolating the variable Christopher will be tested on five seconds after the teacher throws a couple of isolate the variable problems up on the blackboard. FWOT, indeed.


We spent hours on these today. Hours and hours.





maybe I should be running an airline After reading The Organized Student, (chapter excerpt) I returned vowing to improve my organizational skills. Now I'm thinking: compared to American Airlines, I'm a freaking organizational genius. We landed at 9:00; didn't get out of the airport - sans luggage - til 11. There were at least 40 people in line who also didn't have luggage, and the lady at the desk said, 'This has been happening all day.' All day? You started losing luggage first thing in the morning and then you kept on losing luggage? For the rest of the day? There wasn't a point where you said to yourselves, 'Hey. We're losing luggage. Let's get on top of this'?





update 6:23 pm Ed just called the airline again, and now we're Describing Unique Items in each of our 2 suitcases, just in case the identifying tags come off. The lady taking notes had no idea what's become of anything; she's working with 15 other people on the L.A. flight alone. I wonder who's dealing with the people who'd just flown in from Aruba. They were all luggage-free but nicely tanned.



just deserts There is justice in this world. After I spent all that time ribbing Carolyn about microshift wind shear and the like, we experienced the worst turbulence I've ever flown through on the way out to L.A. I was sitting between Christopher and Andrew, who are both too young to think they could die in a plane crash, while I'm too old to think I couldn't. The plane was doing sudden 3-foot drops when Andrew, who thought this was tremendous fun, started jumping up and down in his seat, hard. It's probably time for me to learn some physics or aerodynamics or something, because every time he came down for a landing on his bottom, I felt like I was in a canoe, not a jetliner. That's IT!!!!! WE'RE GOING DOWN!!!!!! So I was clutching his arms, trying to keep him stationary, when Christopher decided to read me some endlessly long narrative joke from The Greatest Joke Book Ever that I was supposed to a) follow and b) laugh at when he got to the punchline. I was frantic. Frantic, as in, Are you out of your mind!? Can't you see I'm trying to keep the plane in the sky?! I have no idea what you just read to me about the little boy saying his prayers and the next day the milkman dropped dead of a heart attack!



I will be back later with a better attitude First I have to take the dogs for a walk in the pitch dark. That ought to improve my outlook.



check your answers If anyone feels like working these problems, we've got our answers...





extended response problem from IL state test
extended response problem 1
extended response problem 2
extended response problem 6
extended response problems 7, 8, 9
direct instruction & the rigor conundrum
Dan's daughter reacts to extended response problem
defensive teaching of Singapore bar models
open-ended problems in math ed
problems that teach - "Action Math"
email to the principal





comments...
---
TheFarSide
03 Jan 2006 - 01:23 CatherineJohnson




One of our friends in L.A., who sent her now-college-age son to a famous progressive school, told me the kids tested in the 19th percentile for math achievement at the end of 5th grade. When parents complained, school personnel said they didn't believe in standardized tests. She also refused to let her son play video games at any time during his childhood. That takes spunk. Now she thinks expertise in video games might have helped with math, or at least with the 'spatial substrate' of math ability.... All in all, a classic case of a parent being fooled and foiled at every turn. Yup. Been there. Done that. Still doing it.



rich people are different from you and me This particular school has a large body of very wealthy parents. Spielberg-level wealth. Many of those parents loved the school for its 'creativity.' They weren't worried about the 19th percentile, because they were having their children taught real math by the Beverly Hills High School math teacher after school every day, for a fee of $150/hour. This is 10 years ago, remember.


key words: Gary Larson UES Los Angeles




comments...
---
NextActionPostIts
03 Jan 2006 - 02:10 CatherineJohnson
We're proud to introduce the To-Do Tamer – a brand new training product, designed by Julie herself. The To-Do Tamer mirrors Julie's time management coaching process, so using them is like having Julie by your side, helping you tackle that overwhelming backlog of to-do's.


I'm sure these Next Action Post-its will change my life. Especially if I had a name or two to enter in the 'Delegate to' area.



I'm re-reading Getting Things Done: The Art of Stress-Free Productivity this year. While I'm waiting for my luggage.



structured procrastination The Final Word



maybe I shouldn't read this Good and Bad Procrastination by Paul Graham




comments...
---
ReadingDiagnosticAtKumon 03 Jan 2006 - 05:51 CarolynJohnston

Ben and I visited Ginny at the Kumon Center tonight, so that Ben could take the diagnostic test for placement in the Kumon reading program. Ginny and I had a great time talking while Ben ground away at the diagnostic test (just kidding about the grinding-away part -- I just wanted to leave you with the accurate picture of Ginny and Ilaughing and yakking while Ben swotted away on his exam). She was a Japan consultant for a long time, working with American executives to help them learn to deal with Japanese executives. She started a Kumon franchise about 8 years ago because she really believed (and believes) in what Kumon can do for students. It looks as though Kumon might be able to do a lot for Ben. She gave him the primary 6 placement exam in reading, for 6th graders. When he sat down with it, he actually said, "Finally, some real language arts! With real grammar practice and writing! Not this stupid lit log stuff all the time." I was surprised to hear him say that. I know he's treading water in his language arts class -- I know he is not learning much, and he's doing no real expository writing at all. It's a joke, actually. He went to a Core Knowledge school, and they did extensive research reports on topics in history every year after 2nd grade. That was intense; maybe even a little too intense. But when it gets to the point where BEN HIMSELF is complaining about the lack of teeth in his language arts class -- then I sit up and take notice. I was delighted with his performance on the reading exam. She gave him the 6th grade diagnostic test and he went all the way through with one small error. It wasn't easy material, either. What really impressed me was one problem -- which he aced -- in which a short story had been broken up into 8 or 9 single sentences and rearranged; the testee was supposed to number them in their correct order. It wasn't a trivial task. What's amazing about the fact that he aced this question is that sequencing -- correctly ordering things -- was one of Ben's weakest areas, cognitively, as a young child. We spent hours with the Playskool stacking rings and stacking cups, trying to help him put them in the correct order; later, we worked with sets of 3 or 4 simple cards that told a story if you put them in the right order. It is something that typical kids do pretty easily, and we had to work hard to catch up. Eventually we left them behind and moved on with his childhood, because you have to, but to find that he has somehow magically more than caught up in this area is an extremely pleasant extreme surprise. He placed into a section in which he'll work on dependent clauses, mastering the main idea of a paragraph, and vocabulary. Extracting the main idea of a paragraph is one of the most difficult tasks for any autism spectrum kid -- as Catherine and Temple say, autism is a disorder of hyperspecificity. People with very high-functioning autism will seize on a million irrelevant details in a narrative, and completely miss its main point, something we typicals can extract almost without thinking. I am excited about Ben's starting Kumon reading; his success on the diagnostic test is a good omen. And it also did me good to hear Ginny say, "he does well." Because I've known in my heart for years that he does really well, and is someone to be proud of, but I'm often out there waving the flag all by myself.



(Comments thread: notes on DOUBLE YOUR CHILD'S GRADES by Eugene Schwartz — teaching your child to read analytically & take notes)




comments...
---
BestResourcesForLearningToMastery 03 Jan 2006 - 22:42 CatherineJohnson


Our Team Meeting is set for Thursday, and I'm wondering what to take. Which reminds me: I used an 8-pocket folder for our meeting with the principal. I recommend it.






The one I took is much cooler than this one, seeing as how the one I have is all purple. But this one would do nicely. The 8 pockets are the thing. What 8 pockets mean is: you can whip out the Documentary Evidence without missing a beat:



Think we're kidding when we say the school culture is harsh and punitive? Check out this Contract to Improve My Grades!


Want to see the kinder, gentler Direct Instruction alternative? Got it!


And speaking of kinder & gentler, I have with me today a Self-Assessment form used in Canada. IT'S RIGHT HERE, LOOK AT IT NOW.



8-pocket folders. A Good Thing.



teaching to mastery, overlearning, formative assessment — The 'Team Meeting,' btw, is a meeting of Christopher's "Team," i.e. his teachers and his guidance counselor, which the parents request & attend. The parents are not part of the Team.


Our points are simple:
Christopher was in great shape when he entered IMS, and his first Interim Report reflects that
now he's a mess, and his second Interim Report is stark evidence of his decline



After which we segue to:
WHAT YOU NEED TO DO TO FIX IT



part 1 is easy The one fun part of this situation is the fact that the school uses computer-generated canned comments on its Interim Reports in order to avoid liability issues. Apparently the thinking is that a teacher could get in trouble writing her own, individual comments. Somebody could sue. The pre-fab comments have all been vetted by lawyers, I guess. At least, that's what I gleaned from the Assistant Principal's remarks when the issue came up during our Coffee with Principal Fried. I could be wrong. Needless to say, I object violently to the idea that avoiding liability is a more pressing goal than communicating with parents, not to mention the fact that I am funding the purchase of software packages that enable the school to avoid liability by strictly limiting the information divulged to parents. So the fact that, in our case, the canned comments nail our case gives me great joy. Think about it. Christopher comes into the school in great shape, and every teacher picks the exact same pre-written one-liners to say so. Six weeks later he's a wreck, and every teacher picks the exact same pre-written one-liners to peg him for the loser he so obviously is. They've dumped one set of cliches for the polar opposite cliches, and they're talking about the exact same kid. A kid who has had no changes in any area of his life except the school. Their school. Have I mentioned Mrs. Roth was absent for most of the first quarter? She was. She was out with pneumonia for 6 weeks. So here's how things shape up:


Mrs. Roth absent 6 weeks during 1st quarter = positive canned comments and good grades Mrs. Roth present for 2nd quarter               = negative canned comments and bad grades


One of our sub-goals, btw, is: the canned comments go away. Another sub-goal: we are never, ever, to be sent an Interim Report on Christmas Eve again. Period, full-stop. If they can't get their reports out while school is in session, we don't want to hear from them — not unless they're going to be receiving Interim Reports from us. That might work. So I will be perseveratively mentioning the Rank Cultural Insensitivity of the timing whenever the opportunity presents itself (and I can tell you going in that the opportunity will be presenting itself frequently). The teachers can't do anything about when reports are sent out, but so what? Perseveratively mentioning the Rank Cultural Insensitivity of the thing is what counts. Speaking of which, anyone who hasn't read Radical Chic and Mau-Mauing the Flak Catchers should add it to the list.






Let's see. I'm pretty sure we have some other sub-goals. Oh, yes. We do have another sub-goal, which will serve nicely as a bridge to Part 2. Before we leave we'll schedule a follow-up Team Meeting for 4 weeks from Thursday. Ed will handle this one. (Actually, he'll handle the whole thing. I will be the hype man. I am a very good hype man.) He will point out that while the Team approach offers many educational benefits, we all know that it has its downside, which is groupthink, and that is what has happened here. He will say it is apparent that the Team should not meet without an Advocate for Christopher being present to represent his needs. That would be us. So we will be scheduling regular Team Meetings in the months and years to come. Then we'll pull out our PDAs and make the next appointment.



Part 2 Part 2 is probably harder, though in intellectual terms it's simpler: we are going to tell Christopher's Team that they must teach Christopher to mastery. We'll say they need to perform systematic & frequent formative assessment to find out whether he's learned the material they've covered, and we'll say we need to know the results, too, seeing as how we've joined the Team and all. We'll ask the guidance counselor to give us a full report on any and all standardized testing they've done; we'll ask for evidence that Christopher has gained 3 months' skills and knowledge in the 3 months he's been in school. If they have no idea whether he's gained 3 months' knowledge in 3 months' time, we'll ask what they plan to do to measure his gains from this point forward. Possibly, we'll raise the idea of giving him a Before-and-After ITBS ourselves. I don't know. Part 2 is hard, because it's a Revolution. Ed says we'll be the first parents ever to tell the school to teach to mastery. I don't see how that could possibly be the case, but he could be right. So....I'm thinking I need something short and sweet. Something on teaching to mastery, another something on formative assessment. I probably have what I need on formative assessment. I need to figure out the single best thing on Teaching to Mastery.



Part 3 I know this sounds like too many parts, but I think we need them, and I think we can make it work. Part 3 is the Boy Thing & the Frontal Lobe Thing. We're going to tell them they are confusing Frontal Lobe development with Character. The adults who work in the school hold the children responsible for the content they learn and the grades they receive (SEE: GRADE CONTRACT). It's sink or swim. I'll bring up some Boy Stuff (slower frontal lobe development; no boys have been Student of the Month, only girls; teachers telling jokes about boys having to be reminded to do their homework while girls don't, and so on). I don't know that IMS is systematically harsher on boys than on girls. The school may be just as difficult for girls to manage; I don't know. But I don't like what I'm seeing thus far, and I've heard enough from the moms of other boys that a flag has been raised. So I'm thinking......I'm thinking I need to know what the Official School Policy is on 'Girls rule' t-shirts. Or on 'Boys are stupid, throw rocks at them' t-shirts. Or on 'Girls go to college to get more knowledge, Boys go to Jupiter to get more stupider' t-shirts. As the mother of a boy, I'd like to be assured that such sentiments aren't sported on girls' clothing in the halls of IMS. Or not. I'll play it by ear. The reason we need to get into this is that we are going to be the first parents to tell an Interdisciplinary Teaching Team that when they fill out a report card for our child, they are filling out a report card for themselves. To make that stick, we're going to have to make a big-time Appeal to Authority (neuroscience) and we're going to have to mau-mau the flak catchers like he**. We have to do both, because we're going to ask for things I assume they don't normally grant. For instance, we're going to ask that they give Christopher a standing pass to come in early for extra help in math. He hasn't been in for extra help in math, because he has to remember to get a Pass the day before he comes in. To his mind this means he has to decide he's going to have trouble with his homework before he's even tried doing his homework. That's a level of metacognitive awareness a lot of adults would have trouble with, including the adults who are teaching in his school. He needs a standing pass. The school needs to make it easy for him to come into his own school early for extra help in math, not set up bureaucratic hurdles to keep him at bay.



suggestions? I would immensely appreciate any ideas, thoughts, suggestions, and article tips you may have. The Suggestion Box is open.



update: our luggage has arrived I will be wearing my French jeans to meet the Team. Heh.




comments...
---
BeckyOnAbilityVsEffort 04 Jan 2006 - 16:56 CarolynJohnston

BeckyC left a great comment on the Best Resources for Learning To Mastery topic.
I finally read Diane Ravitch's book Left Back (and also E.D. Hirsch's book The Schools We Need...) over the Winter Break, and it was fascinating to learn about the history of the intelligence testing movement in this country from the 1920s. Ravitch and Hirsch gives historical context to the themes that are explored in Stevenson and Stigler's book The Learning Gap. The consequences of Americans choosing to believe that children are primarily limited by their natural ability (to be measured) rather than by their effort (to be demanded), has some far-reaching consequences. It really gave me pause to reflect on what beliefs I had held about my own children's natural ability (high) and therefore my expectations of their effort (low). Stigler and Stevenson idealize Asian teachers, and they do pull their punches when it comes to the deleterious effects of unions (American teachers are paid by the minute). But they also provide useful descriptions of American teachers not unlike Ms. Kahl: American teachers' tendency to shift topics so frequently may be due to their desire to capitalize on variety as a means of capturing children's interest. Asian teachers also seek variety, but they tend to introduce new activities instead of new topics. Shifts in materials... do not necessarily pose a threat to coherence as long as both are used to represent the same (arithmetic) problem. Shifting the topic, on the other hand, risks destroying the coherence of the lesson. American teachers place a high premium on their ability to cover a large number of problems, and may regard that as the mark of an expert teacher. In a study comparing expert versus novice elementary school teachers in the United States, expert teachers were found to cover many more mathematics problems in a single lesson than novice teachers did, suggesting that with experience teachers grow more adept at getting students to cover a large amount of material. Generally, Asian teachers are supposed to develop and polish lesson plans for 50 minutes that will include a Beginning, Middle, and End. The End provides mathematical closure. Generally, American teachers see 50 minutes as the time allotted to cover Topics A -- F. No matter whether the curriculum is traditional or constructivist. Going off on a tangent here, I don't think Stevenson and Stigler understood how critically necessary it is that Asian teachers assess for wrong thinking as they progress through a lesson. That's the key element that is missing from constructivist curricula as they are written and implemented in the United States, even when they are billed as being the way teachers teach in Japan. The curricula do not, and American teachers do not. Chinese and Japanese teachers have a low tolerance for errors, and when they occur, they seldom ignore them. Discussing errors helps to clarify misunderstandings, encourage argument and justification, and involve students in the exciting quest of assessing the strengths and weaknesses of the various alternative solutions that have been proposed. Can you say, "realtime formative assessment"? For Americans, errors tend to be interpreted as an indication of (student) failure in learning the lesson. For Chinese and Japanese, they are an index of what still needs to be learned (by the student). Too often in America, failure is taken as a humiliating sign of a child's unalterably low ability. (note: boldface is Carolyn's). So anyway Catherine, ability grouping + belief in natural ability rather than effort + measuring a teacher by her speed through a curriculum = ouch. Whereas you were thinking, quite reasonably, content grouping + belief in effort + giving the teacher the benefit of the doubt = success. -- BeckyC
One final comment -- having taught a lot of algeba and calculus classes at the college level in which the students came in mostly unprepared to do even fraction manipulation, I can tell you that the pressure to cruise through the material at speed, anyway, is huge. It takes a mature, confident person who really cares to buck that trend.

comments...
---
PresidentialAwardsForExcellence 05 Jan 2006 - 03:30 CarolynJohnston

From the Lincoln County, OR, NewsGuard:
Highly qualified science and mathematics teachers bring lessons "to life" for their students. One of these teachers, Mary Koike, a mathematics teacher at Newport's Isaac Newton Magnet School, has been named one of six Oregon state finalists for the 2005 Presidential Awards for Excellence in Mathematics and Science Teaching, the nation's highest honor for K–12 teachers in these fields.... Established by Congress in 1983 and administered by the National Science Foundation, the presidential awards program allows for each state to select up to three mathematics and three science teachers as state finalists. From this field, representing the 50 states and four U.S. jurisdictions, a maximum of 108 presidential awardees are selected. The recipients of the 2005 awards will be announced in March 2006, during a week of events in Washington, D.C.... Koike, one of 253 finalists for the presidential award, said of her teaching style: "I try as much as possible not to answer the students' questions, because I want students to think and come up with their own answers. I want students to be the owners of their knowledge." Celeste Pea, Ph.D., who is program director of elementary, secondary and informal education programs at the National Science Foundation, said, "Presidential awardees represent exceptional professional models of what we are looking for in science and mathematics teachers. They are highly qualified in their fields, deeply knowledgeable about their subjects, and equipped with the methods and strategies that improve teaching and learning in science and mathematics."
All boldfaces are mine. Did you hear anything about learning to mastery in there? I think not.

comments...
---
TeamMeeting 05 Jan 2006 - 17:15 CatherineJohnson


Mission accomplished. I'm exhausted. My office is a wreck. My child is a possibly-recovering wreck. Christopher was great on vacation, but fell apart when we got home. Crying at night; had to sleep on the sofa in our room; didn't go back to school on Tuesday when he was supposed to; crying again Tuesday night; had to sleep with the light on......have I mentioned how much I'm loving Middle School? However, when he did go back to school yesterday, he had an 85 on his math test waiting for him, which was a huge boost (there is a God), and the kids all admired his groovy new zippered binder with the P-touch Home & Hobby labels on the divider tabs. One of the kids in his math class, a child actor on TV, asked Christopher how he got the labels. When Christopher said, 'My mom made them,' he said, 'Your mom is great.' The funny thing is, a number of the kids have now copied the first system we set him up with: my personal favorite, the 8-pocket folder. Boy, will they be sorry. The whole thing explodes in about 6 weeks' time. Only a grown-up can use an 8-pocket folder.



the end of childhood Last night Christopher said, 'I want to thank you for all the effort you're putting into me learning.' This is the end of childhood. He's still saying incredibly cute things — things that make me laugh — but now they're cute not because they're malapropisms, but because the language is too formal. His English teacher is having him write a short biography in lieu of starting over again with the feature story. So he told me, as we were working on KUMON reading, 'I use big words when I write. I said, 'And then I had a gruesome surgery.' The gruesome surgery in question was a tonsillectomy.



still loving the principal We love this guy. It's terrible. It's like Carolyn not being able to hold a grudge. We come into the school loaded for bear, we see the principal, we dissolve into shmoozing mode. I would be a TERRIBLE litigator.



math mystery The Team Meeting was interesting. The principal attended, no doubt to back his staff, manage the situation, etc. So he was there, along with the very young guidance counselor, the very young math teacher, the very young English teacher, the very young science teacher, and the middle-aged social studies teacher. Sigh. These people are all at the beginning of their careers. Ed and I spoke our piece, and it registered. We said:
we suspect groupthink has occurred, with one member of the faculty causing other members of the faculty to think poorly of Christopher
we actively dislike character assessment in an Interim Report; we want to know exactly what his level of learning is & we're not interested in what they think about his work habits at home
we need to see formative assessment happening; we need to know what he's learned & what he hasn't
we need review sheets for the tests
METACOGNITIVE WOE: this one's big enough that I'll write a bit more...




metacognitive woe Christopher has no idea how to study for tests. No idea at all. He's been in a study skills class since the beginning of the school year, and has learned nothing. The teacher may have told them how to study for tests; I don't know. If so, he didn't hear it or retain it. update 6-30-2006 The study skills teacher did not teach study skills. She taught "character." But the problem is bigger than that. The problem is that he doesn't know he needs to study. The problem is: he thinks he knows the stuff. He doesn't know what he doesn't know. free advice: when the rest of you hit middle school, the words he doesn't know what he doesn't know will probably come in handy. This observation was very helpful today; Christopher's new English teacher actually repeated it back to me. I said, to the math teacher: "Christopher understands what you teach in class, & he comes home thinking he knows it. But when he tries to do the homework, he can't." I gave a version of this to the other teachers. "Christopher understands what you've covered in class, and he assumes that he remembers it. He actually does not know that he won't be able to reproduce this content on a test." This was the right way to frame the issue, not just because it's true, but because it's somewhat less accusatory. They all visibly relaxed at the information that the initial presentation of the material isn't the problem. My sense is that all of the teachers except for the math teacher are thinking about what the student has actually learned. There's probably not a school in Westchester operating under a 'teach to mastery' philosophy, but clearly everyone thought it was a bad thing for parents to be re-teaching content at night. The issue isn't quite as simple as I'd been feeling. It's not precisely that his teachers 'blame' the student for failing. They blame the student for not studying enough, which is a bit different. Nevertheless, it was obviously helpful for them to hear the phrase 'doesn't know what he doesn't know.' Probably most teachers are inclined to moralize a child's study habits. If he's not studying, he's misbehaving. These teachers had never heard the metacognitive formulation put so starkly.



spaced repetition Christopher, in the 6th grade, is not studying for tests because: a) he doesn't want to BUT, even more importantly — b) he thinks he knows the material



the boy issue, in brief I raised the boy issue very briefly, because I wanted it in their thoughts. I pointed out that only girls have been Student of the Month so far. This turned out to be wrong. Good. I don't care if I'm right or wrong; I want them saying to themselves, when it comes to Bestowing Honors upon 6th graders, Boy-Girl-Boy-Girl. Or, um, Girl-Boy-Girl-Boy. I pointed out the fact that 60% of college students are female. It seemed possible some of the teachers didn't know this. Now they do. I pointed out the fact that boys are a full year behind girls in frontal lobe development and may never have the same degree of frontal lobe development females do. (I'll post some of that stuff later....) When the principal objected strongly to this line of attack, as I expected he would, I suggested he check his database of Canned Teacher Comments and find out whether there's a gender difference. Instantly he said, 'There's definitely a gender difference. Boys do much worse in middle school than girls. Everyone knows that.' sigh I guess we're not worried about equality of outcomes when it comes to boys! Just try saying, 'Everyone knows blacks do worse than whites in middle school.' See where that gets you. Anyway, it was fine. My goal was to insert the words BOYS WILL BE BOYS into everyone's conscious mind, and to give this phrase a compelling, updated, NIH-endorsed neuroscientific definition. BOYS WILL BE BOYS MEANS BOYS WILL NOT BE PICKING UP THE PROMINENTLY POSTED SCHOOL PASS FOR EXTRA HELP WITH MATH ON THE WAY OUT THE CLASSROOM DOOR. PERHAPS A GIRL WILL PICK UP THE PROMINENTLY POSTED SCHOOL PASS FOR EXTRA HELP WITH MATH ON THE WAY OUT THE CLASSROOM DOOR. YOUR BASIC BOY, HOWEVER, IS GOING TO NOT PICK UP THE PASS & THEN REMEMBER HE DIDN'T PICK UP THE PASS THAT NIGHT AT HOME, WHILE HE'S FIGHTING WITH HIS MOTHER ABOUT MATH. IN CONCLUSION: BOYS WILL NEED THE GUIDANCE COUNSELOR TO SET UP A FORMALLY SCHEDULED EXTRA-HELP-WITH-MATH SESSION WITH THE PARENTS. My point: 11 year old boys stink on executive functions. fyi: neuroscientists are still figuring out what the executive functions are, but roughly they include:
flexibility (being able to stop doing what you're doing if it's not working, and try something else; flexibility is the opposite of perseveration)
sustaining motivation over time ('remembering' the future)




what the teachers said The teachers' comments were encouraging. It seems clear that Christopher fell apart at the end of the semester, as the situation with Mrs. Roth came to a head. Apart from that, he talks too much in class, and the science teacher has now moved him to the front of the class where she can keep an eye on him. We thanked her for that, and asked her to move him any time she needed to. We know he talks too much in class (Ed and I were both in chronic trouble for TALKING TO OUR NEIGHBOR when we were kids), but it was good to have this fact underlined. We'll hammer him about it, which will help a little. They'll continue to move him some place where he won't have as many temptations.* At the end of the semester he was supposed to be doing a weather project in science, which required keeping a daily log of the weather reports. The teacher had him write this down every day in his assignment book, and showed him how to look up the weather on the internet. He never did it. That's an important sign of breakdown in the household. By that point we were all in crisis; plus I never read his assignment book, because a) I hate reading his assignment book & b) I don't want to read his assignment book & c) I forget to read his assignement book & d) I can't read his handwriting.....I could go on. The point is: I haven't been reading his assignment book. NEW YEAR'S RESOLUTION, 2006: READ THE FREAKING ASSIGNMENT BOOK It's a further sign that Christopher had fallen apart, because he has always been able to do his homework on his own — on his own meaning he knew what he was supposed to do & did it without prompting from us. We've had no problem with Christopher doing homework; the problem has been with his knowing how to do the homework. The social studies teacher said he's been fine in her class, but couldn't do the most recent text-reading exercise, which concerns me. She's teaching them how to identify main & subordinate ideas & evidence. He did the first assignment well, but couldn't do the second. So I'm going to have to look at that closely. I'll also use the reading strategy described in How to Double Your Child's Grades in School, a Sputnik-era book that is going to change my life. (I'm not kidding.) She's teaching them to take notes now, which is good. That was pretty much it.



math mystery The math situation is probably hopeless. Apparently the teacher tells them, each and every day, that they should do the odd numbered problems in the book, then check their answers. She doesn't assign these problems. She just tells them it's a good idea to do them. She also tells them they can try some of the even-numbered problems. Christopher has never mentioned this to either of us, and he's a talkative kid (as we've established). Does he know she's been telling them all year to do extra problems? I'll find out tonight. She has the help-with-math school passes posted on the wall, and every day she tells the kids to pick one up if they need to. He never does. We don't know why. I'll try to find out why, but I'm not confident he knows why himself. (My guess is that he's in such a rush to pack up all his stuff & get to the next class on time that he forgets.) She says that every day they do one problem from the book, and Chris knows how to do them. Somehow, he's forgotten by the time he gets home. Her description of the problem-doing was hazy, though.....they go over the homework in groups, and they're supposed to raise their hands with questions. Well, of course, Christopher has done his homework with me & I've gone over it & had him re-do all the problems he couldn't do, so he doesn't have any questions. He should have questions, but he knows he has the answers right, and he knows he was more-or-less doing the problems on his own the night before.....For Christopher, the going-over-homework-and-asking-questions portion of the class is a waste. But I'm puzzled about the Final Problem Christopher Can Do. I asked the teacher directly, 'Can he actually do those problems.' She said, 'I think so.' We left it that she would pay closer attention to whether Christopher can actually DO THE PROBLEM, not GET THROUGH IT WITH HER HELP. I bet he can't. But if he can do these problems, and he's losing his memory of how to do them between school & home,......I'm puzzled.



question for you math brains What do you make of this? Obviously his component skills are extremely shaky; we see that every night. He's now solving equations that contain negative numbers & fractions with different denominators & he's at sea. He can handle the components taken in isolation; he can find a common denominator; he can add & subtract integers; etc. But these skills are shaky. When he tries to put them together, he falls apart. He has terrible handwriting problems, too. He simply can't see a negative sign that he's written. I'm now requiring him to put parens around negative numbers. I'm also going to start having him write the negative up at the top of the number, which I think might help. Like this: -2 But what do you think about the loss between school and home? Is that typical?



The Organized Student Over vacation, I discovered The Organized Student (chapter excerpt) in a Barnes & Noble. More evidence that there is a God. I think disorganization is probably the heart of the problem. (The situation with Mrs. Roth is in a category unto itself, and has had a wounding sequelae. But that situation has been dealt with, and the you-hurt-Mrs-Roth teasing is subsiding somewhat, and I think will continue to subside.) While there have been problems with the school's performance, the fact is that some children are doing just fine. Perhaps many children. The principal was very sweet about this. When I said in the meeting that I was asking myself why Christopher is doing so badly when other children are doing well, he said, 'Other children are having problems, too. A lot of children have problems coming into Middle School.' I found that dear. He was rushing to Christopher's defense, not caring that he was handing us more ammo if we were inclined to use it. Nevertheless, the question remains. Why is Christopher one of the kids who falls apart when he hits Middle School? THE ORGANIZED STUDENT describes a category of kid just like Christopher. They excel in K-5. Then they hit middle school and collapse. She argues, convincingly, that these children have poor organizational skills and don't pick these skills up on their own. They have to be taught how to manage a Middle School life. (Probably most kids need to be explicitly taught organizational skills, but some kids need it more than others.) The author was a librarian at the Dalton School for many years, and she says she came to the point where she could pick out the children who were going to fold when they hit Middle School: these were the kids who lost all their library books! Christopher hasn't lost too many library books, but we've spent years of our lives frantically searching the house for GameBoys, tennis rackets, soccer shoes, tennis shoes, coats, TV remotes, and on and on and on. I've already set up the zippered binder recommended by the book. I'm going to be setting up everything else the book recommends, too. (She tells exactly how to set up a child's desk, and recommends a desktop filing crate, which I'm ordering from THE CONTAINER STORE.) I'll use HOW TO RAISE YOUR CHILD'S GRADES to teach study skills explicitly. I think this will work. Assuming I've got the problem diagnosed correctly. We'll see.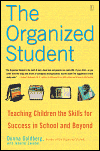 * Mrs. Roth kept moving Christopher next to a very shy little girl who never spoke in class. The girl hated that. Christopher would come home and say, 'S. hates when Mrs. Roth moves everyone, because Mrs. Roth treats her like an empty desk.' Poor thing. Of course, judging by the amount of info Christopher seemed to be pulling out of her, she was talking a whole lot more under the new seating arrangement.




comments...
---
OrganizedStudentWakeUpCall
06 Jan 2006 - 00:41 CatherineJohnson



This is what I don't get. This child goes clear through 6th grade turning in no homework. His mom gets the Call in......May?


source:
The Organized Student





comments...
---
NegativeExponents
06 Jan 2006 - 01:16 CatherineJohnson




Ed spent 3 hours, sum total, doing homework with Christopher tonight. This is a nightmare. Christopher was 'taught' negative exponents for the first time today. He's never seen them before. Then he was given problems like this one. Lots of them. These problems are so hard that 4 of the answers in the teacher's manual are wrong. We think.



this is fun Ed is now ranting and raving about Prentice-Hall, the Phase 4 math course, IT SUCKS! IT SUCKS! etc. Ed never rants. He sounds like me. haha


(yes. i am evil.)


update I forgot to mention. Christopher has only spent about two days of his life practicing how to simplify complicated expressions with positive exponents. Two. At most. OK, maybe three. By the end of this year I'm going to be able to write a dissertation about what happens when you combine two or more skills that HAVEN'T REMOTELY been learned to mastery. Two words. Sink hole.




comments...
---
TracysFamilyRules 06 Jan 2006 - 02:11 CatherineJohnson


from Tracy
The formulation my family uses is: Unconscious Incompetence Or don't know what you don't know. E.g. when you start skiing you're falling all over the place and don't know why. Conscious Incompetence You know that the reason you're falling over all the time is that your skis keep crossing, but that knowledge doesn't stop it happening. Conscious Competence Your skis don't cross but you have to concentrate on it. Unconscious Competence You don't think about skiing. You think "Hmmm, I'm going to ski over to that point there" and then you do.



I love this. I look forward to one day achieving unconscious competence in.....um.....ANYTHING AT ALL. Ever since Christopher starting flunking math, I've been IMMERSED in UNCONSCIOUS INCOMPETENCE. I'm falling all over the place. I don't know why. I don't like it.



on experiencing the Peter principle in the privacy of your own home The horror is: NOW I HAVE TO TEACH MY DISORGANIZED KID TO BE ORGANIZED. I have now officially risen to the level of my incompetence. I can teach math without knowing any math. I can't teach organization.


out of the mouths of babes Last night Christopher asked me where his KUMON sheets were. When I rapidly located his KUMON box on my desk (not where it belongs) and pulled out the sheets, he said, 'How'd you get so organized?' You probably have to have a specific learning disability in organizational skills to think I'm an organized person. Seriously.




comments...
---
AccordionFileForTheOrganizedStudent
06 Jan 2006 - 02:32 CatherineJohnson



This is one of the systems Donna Goldberg recommends for middle school kids. She says middle school is getting so much more complicated than it was just 10 years ago that a lot of kids are switching from her preferred system, the zippered binder, to the accordion file. Christopher's zippered binder comes with a small accordion file of its very own.





(this isn't it. this is the zippered binder linked to on MrsKsPlace.)

UPDATE 7-23-2006: We've given up on zippered binders. They explode in two weeks. We're using the Globe-Weis Fabric Poly Files now and they work great. Christopher managed to get through 4 months of school with one file. His friend M. has one, too, and all is well.





comments...
---
UnderstandingBasicAlgebraMoves 06 Jan 2006 - 03:04 CarolynJohnston

I need some expert pedagogical help (or amateur pegagogical help, either one). Ben has been doing problems of the form: d/21 = 6/7, solve for d. Whenever he is faced with this sort of problem, he generally tries to feel his way through it. By that I mean that he notes that 21 is divisible by 7, and calculates d accordingly. Even if I give him something a little more out-there, like w/2.1=6.4/2.4: solve for w, he seems to intuit that what he has to do is to multiply 6.4/2.4 by 2.1. What I want to show him is the most general way to do it -- that is, to recognize that what he must do is undo the division of w by 2.1, by multiplying both sides of the equation by 2.1. It's the basic trick of algebra; you solve for something by undoing what's been done to it, remembering that anything you can do to an expression in an equation is okay as long as you do it to both sides of the equation. I have tried to explain this to him several times, in the requisite 3 different ways. He did those pan-balance problems last year in 5th grade, and was a veritable pan-balance genius, so he has been exposed several times to the notion that an equation is like a balancing scale. It's just not sticking. There have been times when he's seemed to get it, and it's drifted off again each time. And it's a bit crazy-making, because it seems much simpler to me if he simply does the manipulations than if he tries to intuit the answers, or to apply a different strategy to every different sort of equation he encounters. However, the sorts of problems he's doing are simple; they aren't the most general linear equations, i.e. they are not of the form ax-b=c. Maybe he has to do a ton of specific problems before being ready to look at the big picture? Should I work on this hard now -- or wait till it's addressed later? (We're using Saxon 8/7 -- so I assume it will get addressed later).


understanding basic algebra moves (& Comments)
good advice on solving algebra word problems





comments...
---
HomeworkPass
07 Jan 2006 - 18:43 CatherineJohnson




At the team meeting we said Christopher doesn't know how to do his math homework. In the beginning of the year he would sometimes come home knowing how to do it, or at least having a clue. But for weeks now, he's had no idea. Pre-algebra is a mystery. The school's solution is that Christopher should come in once a week for extra help. Ed said today, 'Once a week. He doesn't know how to do the homework 5 days a week. He should be having extra help every day.' In Phase 4, every day brings all-new material. They've never seen it before. Then the kids are assigned 4 or 5 problems to do for homework. Next day: all new material, 4 or 5 problems for homework. Repeat. The class was assigned 6 problems, in total, for Lessons 5-9 and 5-10. On Monday, they take the first and final test on this material. And we wonder why college kids can't do fractions.







my question is: can a course like this actually destroy the knowledge a student came in with? I feel like I'm seeing this in Christopher, and a mom down the road says her brainy 2nd grader is losing the math knowledge he had before they hit him with TRAILBLAZERS.



next question: how much new stuff can a student learn in one day? Here's Engelmann:


FEATURES OF A PROGRAM DESIGN THAT SUPPORTS MASTERY A program design that supports mastery does not present great amounts of new information and skill training in each lesson. Rather, work is distributed so new parts in a lesson account for only 10–15 percent of the total lesson. The rest of the lesson firms and reviews material and skills presented earlier in the program. The program assumes that nothing is taught in one lesson. Instead, new concepts and skills are presented in two or three consecutive lessons to provide students with enough exposure to new material that they are able to use it in applications. So a lesson presents material that is new today; material that is being firmed, having been presented in the last two or three lessons; and material that was presented even earlier in the sequence and is assumed to be thoroughly mastered. This material often takes the form of problems or applications that require earlier-taught knowledge.


In Phase 4, 100% of the material is new. There is no review. Ever. I would kill for a day or two of SPIRALLING.



death march to June Talk about a quagmire. Our sole objective at this point is to survive 'til June, when I can re-teach pre-algebra. Ed is now spending hours of his life teaching math to Christopher, and that's on top of the hours I was already spending. My own hours have increased. We're looking to set a Guinness World Record for Time Spent Re-teaching Math At Home. Last night I devoted 3 hours straight to pulling every worksheet I had, printing them out, and organizing them inside a HUGE indexed binder so I can grab worksheets, on a moment's notice, to give Christopher practice on the 5 thousand and 1 component skills he either doesn't have or is losing. I didn't get done, so this morning I spent another 3 hours going through it all. Then I spent.....I don't know.....maybe 1 or 2 hours putting together a semi-coherent, organized 'packet' of materials for Ed to use while prepping Christopher for Monday's 'math quiz' on Lessons 5-9 and 5-10:
Using Addition and Subtraction to Solve Equations with Rational Numbers
Using Multiplication and Division to Solve Equations with Rational Numbers
This is hell. I'm not even going to bother putting in the asterisks for the two l's; that's how bad it is. Ed says putting Christopher in Phase 4 was a mistake. A couple of days ago he was contemplating dropping him down to Phase 3. Here's the scary part: this did not provoke Total Marital War. I was thinking about dropping him down myself. The fact is, Christopher is learning nothing. He's not even learning anything from us, because all we can do at this point is teach to the test. There's no time to do anything else, at all. The course is cr**, and our teaching is cr**. I'm still 'fighting'; I'm still trying to figure out if there's any way I can do some learning-to-mastery on something. Or, alternatively, is there a way to forget about learning to mastery and just get some conceptual knowlege into him? btw, I've mentioned this once or twice, but it bears repeating: what I've learned is that conceptual knowledge is far, far easier to teach & acquire than procedural knowledge. More on that later. Would he have been better off in Phase 3? We don't know. If Phase 3 is a good course, he would have been better off. Of course, I don't have a lot of confidence that Phase 3 is a good course.....but Phase 4 is so bad that I'm thinking Christopher would have been better off in Phase 3 no matter what. Yet another irony. My original feeling about Christopher's placement in Phase 3 lo these many years ago was that he should stay put, because Phase 4 was ridiculous. Apparently, I was right. Then I read Wayne Wickelgren and decided I had to turn my life upside-down so I could get him 'up' to Phase 4. We're not moving him, though. Ed pretty quickly realized that a move 'down' to Phase 3 would be a social and emotional disaster. He's staying put.



another peep out of Mrs. Roth Whoa. I just talked to the mom of one of Christopher's friends. Her child told her that Mrs. Roth said, in class, that some of the kids don't have to study and learn because their fathers are college professors, and they're guaranteed to get accepted. Christopher can go to NYU for free, because Ed is a professor there — although he isn't guaranteed a slot. That's one of the things we're worried about. We need to get him into NYU, which is getting more competitive by the day, practically. I'm not paying for Kenyon College (which is apparently a hot college at the moment). The other mom didn't know whether Mrs. Roth's comment was directed towards Christopher, but she assumed it was & so do I. That would explain the 'Are you trying to do the work at all?' comment & the two Ds on his two papers. Unbelievable. There's something wrong with this woman.



short attention span theater I don't think Christopher knows Mrs. Roth said this. She may have said it in a different class. otoh, she may have actually insulted him out loud in his own class and he didn't hear it. hoo boy



it's 3 pm. i'm eating lunch. With any luck, I'll be able to get a shower sometime today. On the bright side, Christopher's groovy new zippered-binder is working splendidly thus far.





comments...
---
ChangingDeckChairsOnTheTitanic 07 Jan 2006 - 20:49 CatherineJohnson

from Illinois Loop comes word that &mdash:


At one point, Oak Park District 97 used the merely mediocre Scott Foresman Addison Wesley "Math" series. Then the district jumped into that land of fuzzy math with both feet by adopting Math Trailblazers. In May 2005, a parent reported to us that D97 "is leaving Trailblazers behind in Fall 2005 to go to Everyday Math for grades 1-6."


comments...
---
OnceMoreWithFeeling 07 Jan 2006 - 20:58 CatherineJohnson


I should have homeschooled.




comments...
---
MiddleSchoolMnemonics 07 Jan 2006 - 23:44 CatherineJohnson


I was just reading everyone's comments on understanding basic algebra moves, and it reminded me of the two mnemonic devices Christopher came up with for remembering to 'isolate the variable':
the variable is insane and needs to be put in isolated confinement
the number wants to go out with the variable, so he wants to get the variable alone


That second one took me by surprise.




comments...
---
TeacherCommentBank 08 Jan 2006 - 00:03 CatherineJohnson


You probably don't see too many homeschoolers using these.



how to write a personal comment






how to make a parent go ballistic Send her an Interim Report filled with the same 3 negative Personal Comments from 7 different teachers on Christmas Eve.



teachers talk about comment banks here



yes, it's the Paperless Teacher I know a good way to save paper. Punch in your Chosen Canned Comments, hit Save, and then don't print the thing out and don't put it in the mail to the parent.



and see: Teacher Comments on Report Cards by Amy Brualdi Ms. Brualdi says teachers must be sensitive to the fact that students will be reading their comments. In our case, we agreed not to show Christopher the comments. Then he saw the Report on my desk. I have GOT to get organized.



I wonder how much I'm spending on Personal Comment Bank software for our district? Just out of curiosity. I'm certainly glad to be saving our teachers' some time in their busy day!








update This box from the website for Report Maker is hilarious:


Does this mean there are teachers in the U.K. using Comments Banks surreptitiously? Without their employers' (or parents?) knowledge? Ed & I didn't know the report card Comments were pre-fab until this fall, and we've been getting them for years. I must say, the comments in the Comments Banks I came across for British teachers were much nicer, & far more detailed. There are 1000s of them. Our district has a list of 35 Comments teachers select from, and the Vice Principal said studies show that of those teachers typically use the same 5 over and over again. That makes Christopher's negative Canned Comments REALLY bad.




comments...
---
ShattuckOnVermontCurriculum 08 Jan 2006 - 22:33 CatherineJohnson


Looks like I'm starting a small group of parents to press for curricular changes, teaching to mastery, and formative assessment here in Irvington. We'll see. But....I think things are moving in that direction. The PTSA forum is Wednesday night, so I've been gathering materials to send to the two other couples who are interested — which led me to the discovery that Roger Shattuck's Shame of the Schools, about the state of Vermont's non-curriculum, is available free online. Money 'graphs:


The state Framework of Standards and the lengthy district Curriculum Guidelines (themselves based scrupulously on the state Framework) presumably lay out a course of study for all students. As they stand, these two documents do not and cannot serve this function. They mention no authors' names and no titles of books to be read. Only the science and mathematics documents specify topics for a particular grade. Elsewhere entry after entry stipulates that students shall examine, investigate, analyze, understand, and interpret immense intellectual topics such as "fiction" and "nature and nurture." The verbs teach, learn, and study do not appear. Because they clump four grades together, these documents cannot, for example, provide an answer to the question: "In what grade are the following materials taught: the solar system, Athenian democracy, dangling modifiers, the Founding Fathers." Such items do not even appear. [snip] And what also fills these pages, in the place of what to teach, is lengthy instructions about how to teach these unspecified materials. Our district Curricululm Guidelines of recent years devote increasing space to "Best Practice in Teaching," identified as "an inquiry approach, which is based on constructivist principles." The documents to which one looks for the articulation of curriculum turn out to be presentations of a pedagogical doctrine, constructivism, much in dispute and which has appropriated to itself the dubious slogan and sales pitch "Best Practice." Most board members don't know what "constructivist" means and, if they read that far in the Curriculum Guidelines, they don't ask. Constructivism refers to the half-truth that full understanding occurs only when students learn for themselves from hands-on experience without direct instruction or teacher intervention. [snip] By going back to school as a board member, I have come to the conclusion that my school and its district have no ascertainable curriculum and no effective curriculum document. Various sources continue to provide topics to be taught—individual teachers, lesson plans, habit, informal consultation, tradition, inertia. Even without the guidance of a curriculum, education goes on. Teachers teach. Students learn. They may even study. Budgets are voted in. The caravan passes. But all is not well. Is there anything to be done?

Deep Math I also stumbled across a response to Shattuck's article, from Patricia Jones, a math teacher and principal who created a consultancy she calls Deep Math. I haven't studied her approach yet (I will) but I'm interested. She and her partner teach the teachers along with the children. I'm very interested in ways for teachers to learn on the job. Does anyone know anything about Jones's work?





comments...
---
ThreeHolePunchForPacketWorld
08 Jan 2006 - 23:34 CatherineJohnson



Swingline® LightTouch™ Desktop Hole Punch
12-sheet capacity
Item 506360
Model A7074026



Middle school these days is all about PACKETS. I don't know why. If J.D., Charles, Greta, or Carolyn Morgan are around, maybe they can fill us in. I didn't have a gazillion PACKETS to keep track of when I was a kid. Of course, my school didn't have a Xerox machine, either. There's probably only so many mimeographs a teacher can stand to run off before she gives up and just teaches the stuff that's in the book. Our new system around here, thanks to The Organized Student, is that each night Christopher or I will 3-hole punch that day's PACKETS, and put them in his zippered-binder where he can find them.



breach of copyright Actually, I do know one reason why we have so many PACKETS. Schools are Xeroxing old copies of 'consumables' (workbooks) instead of buying new copies as they're legally obligated to do. Yet another reason why schools should get out of the character education business.



a fancy math packet cover






Don't say I never gave you anything.


compare and contrast Interesting. The reason this math packet cover was produced by a PTA is that the Renton Park Elementary PTA sponsors all kinds of educational activities, such as reading programs & summer math. That's as opposed to the Irvington PTSA, which shuts down its Singapore Math course the moment the Superintendent levels anonymous charges against the parent-teacher, a long-time PTSA member and volunteer — and agrees, furthermore, that the PTSA will henceforth offer no after-school courses that cover the same subjects already covered by the school. ("For instance," the president said, "we might offer Chinese, because Main Street School doesn't offer Chinese. But we wouldn't offer Spanish.") Perhaps our upcoming PTSA Forum should be apprised of Renton Park's involvement in math & reading. I'm thinking.....why, yes! I think this is something people need to know! This is something parents need to know!




comments...
---
PhoneBookMath 09 Jan 2006 - 00:29 CatherineJohnson


direct from Duke University,

phone book math phone book math worksheet phone book math key


I'm going to wait for one of you to tell me what I think about this.




comments...
---
PrufrockPress 09 Jan 2006 - 00:39 CatherineJohnson


What do people know about Prufrock Press? Apparently it's an entire press devoted to gifted children. And do the activities in this book look worthwhile?







I have a sneaking suspicion this is what differentiated instruction means for gifted children in the slow track. Maybe I'm wrong.


from the book:
magic squares simple closed curves Fibonacci numbers




comments...
---
BayesianRules 09 Jan 2006 - 01:18 CarolynJohnston

I've been a Bayesian ever since I understood enough probability to know the difference between a Bayesian and a frequentist (these are two different schools of thought about probability and statistics). Last August, I convinced Catherine that she is a Bayesian too. Now it turns out that we're all Bayesians. This week's Economist has an article on some cognitive science research that's going to be published this year that claims to prove it. For a little background before I whet your appetite with this idea, the core idea of Bayesian reasoning is that we reason by updating our preexisting mental 'likelihoods' of events with new information. A simple example: when you meet a new person, you generally have a low expectation that he has chronic financial problems. Your expectation is based on your knowledge that in the general population, not many people have severe financial problems. However, if you then discover that he was laid off two months ago and had only $200 in the bank at the time, you mentally raise your estimate of his likelihood of having chronic money problems. This much is pretty obvious. What the new research reveals is that we do perform real-time updates of our initial estimates of probabilities, in our minds, and that the probabilities we form are remarkably accurate. In short, the mathematical formalism of Bayes' formula is part of our innate mental structure, and we use it every day.
In research to be published later this year in Psychological Science, Thomas Griffiths of Brown University in Rhode Island and Joshua Tenenbaum of the Massachusetts Institute of Technology put the idea of a Bayesian brain to a quotidian test. They found that it passes with flying colours... Dr Griffiths and Dr Tenenbaum conducted their experiment by giving individual nuggets of information to each of the participants in their study (of which they had, in an ironically frequentist way of doing things, a total of 350), and asking them to draw a general conclusion. For example, many of the participants were told the amount of money that a film had supposedly earned since its release, and asked to estimate what its total gross would be, even though they were not told for how long it had been on release so far. Besides the returns on films, the participants were asked about things as diverse as the number of lines in a poem (given how far into the poem a single line is), the time it takes to bake a cake (given how long it has already been in the oven), and the total length of the term that would be served by an American congressman (given how long he has already been in the House of Representatives). All of these things have well-established probability distributions, and all of them, together with three other items on the list -- an individual's lifespan given his current age, the run-time of a film, and the amount of time spent on hold in a telephone queuing system -- were predicted accurately by the participants from lone pieces of data.
It turns out that we are so good at doing Bayesian analysis in our minds that Tenenbaum and Griffiths think it may be possible to determine the distributions of events in the real world by checking it against our innate Bayesian calculating machinery. Here's a link to the article -- you need to either pay-per-view, or be a subscriber to access it. Joshua Tenenbaum
Here's a picture of Dr. Josh Tenenbaum from MIT. He looks young enough to be my son.


Bayes statistics & false positives
does human mind use Bayesian reasoning?
Bayesian reasoning, intuition, & the cognitive unconscious
most bell curves have thick tails
ECONOMIST explanation Bayesian statistics
Bayesian certainty scale
Bayesianprobability




comments...
---
TheAnswerToAllOfDougsProblems 09 Jan 2006 - 15:32 CatherineJohnson



Doug Sundseth wrote:
My branch of the company I work for is shifting focus pretty dramatically right now. The new work is nothing like what we have been doing. We need to document the new stuff. Right now, we don't know exactly what it is that we will be doing. We don't know what the customer documentation needs to include. We need an estimate of how many man-hours it will take to complete this documentation. It is supposed to be correct within 25%. They want this today.


Doug, for challenges of this type, Donna Goldberg recommends the Time Timer:






I'm getting one today.


some books that have changed my life
the answer to all of Doug's problems
productivity question
what is an hour? Time Timers
Steve & Susan J & Doug on spiralling curricula
my Time Timer came - how long is a nap?
Time Timer says no!





comments...
---
BlookisForBayes 09 Jan 2006 - 16:04 CatherineJohnson


I majored in experimental psychology, and was taught that the 'frequentist' model was the only model. Large sample size, random assignment, double-blind controls, tests for significance: these were the only conceivable means to discover the truth or something close to it. Nobody said boo about Bayes. At some point along the line, probably within the last 10 years, I realized something was missing. First of all, peer-reviewed, random-assignment, frequentist studies are often wrong. How often? Probably 15% of the time: (subscription required)



THEODORE STURGEON, an American science-fiction writer, once observed that "95% of everything is crap". John Ioannidis, a Greek epidemiologist, would not go that far. His benchmark is 50%. But that figure, he thinks, is a fair estimate of the proportion of scientific papers that eventually turn out to be wrong. Dr Ioannidis, who works at the University of Ioannina, in northern Greece, makes his claim in PLoS Medicine, an online journal published by the Public Library of Science. His thesis that many scientific papers come to false conclusions is not new. Science is a Darwinian process that proceeds as much by refutation as by publication. But until recently no one has tried to quantify the matter. Dr Ioannidis began by looking at specific studies, in a paper published in the Journal of the American Medical Association in July. He examined 49 research articles printed in widely read medical journals between 1990 and 2003. Each of these articles had been cited by other scientists in their own papers 1,000 times or more. However, 14 of them—almost a third—were later refuted by other work. Some of the refuted studies looked into whether hormone-replacement therapy was safe for women (it was, then it wasn't), whether vitamin E increased coronary health (it did, then it didn't), and whether stents are more effective than balloon angioplasty for coronary-artery disease (they are, but not nearly as much as was thought). [snip] ...he concluded that even a large, well-designed study with little researcher bias has only an 85% chance of being right. An underpowered, poorly performed drug trial with researcher bias has but a 17% chance of producing true conclusions. Overall, more than half of all published research is probably wrong.



Jakob Nielsen says to use bullets, so I'm using bullets What are the odds of any given study being right?
large, well-designed study with little researcher bias: 85% chance of being right
underpowered, poorly performed drug trial with researcher bias: 17% chance of being right
all published research, taken as a whole: 50% chance of being right




med school Apparently, Dr. Ioannidis' exercise has been a tradition in med schools for some time. Two physicians, who attended different medical schools, have told me that when they started med school their professors said that half of the articles published in JAMA that year would prove to be wrong by the time they graduated. These professors had never conducted a study. So how did they come up with a figure of 50-50? I'd say they used Bayesian reasoning. This is an example of the human mind using Bayesian analysis to arrive at a correct conclusion -- the same conclusion a frequentist study like Ionnidis' will reach (assuming his study is correct, of course).



when you don't need a large sample Carolyn linked to an ECONOMIST article on research showing the human mind probably uses Bayesian reasoning.
...the Bayesian capacity to draw strong inferences from sparse data could be crucial to the way the mind perceives the world, plans actions, comprehends and learns language, reasons from correlation to causation, and even understands the goals and beliefs of other minds. [snip] The key to successful Bayesian reasoning is not in having an extensive, unbiased sample, which is the eternal worry of frequentists, but rather in having an appropriate "prior", as it is known to the cognoscenti. This prior is an assumption about the way the world works—in essence, a hypothesis about reality—that can be expressed as a mathematical probability distribution of the frequency with which events of a particular magnitude happen. The best known of these probability distributions is the "normal", or Gaussian distribution. This has a curve similar to the cross-section of a bell, with events of middling magnitude being common, and those of small and large magnitude rare, so it is sometimes known by a third name, the bell-curve distribution. But there are also the Poisson distribution, the Erlang distribution, the power-law distribution and many even weirder ones that are not the consequence of simple mathematical equations (or, at least, of equations that mathematicians regard as simple). With the correct prior, even a single piece of data can be used to make meaningful Bayesian predictions. By contrast frequentists, though they deal with the same probability distributions as Bayesians, make fewer prior assumptions about the distribution that applies in any particular situation. Frequentism is thus a more robust approach, but one that is not well suited to making decisions on the basis of limited information—which is something that people have to do all the time.




more bullets!
Bayesian reasoning draws strong — and accurate — inferences from 'sparse data'
all you need for Bayesian reasoning to work is an 'appropriate prior' — an accurate hypothesis about the way the world works
if you have a good hypothesis about the way the world works, you don't need a huge sample
real people in real life have to make decisions based on limited data all the time; hence we probably developed Bayesian analytic abilities




the cognitive unconscious knows what it's talking about I believe it. As I was saying, at some point I realized that: a) published, peer-reviewed research is frequently wrong and b) personal opinions, gut feelings, and intuition are frequently right


At least, my own personal opinions & gut feelings have proved correct often enough that I never dismiss personal opinion & gut feeling — my own or other people's — out of hand. But until I read this article, I didn't know why, when, or how. I would have a 'feeling' about something, or an idea, and I would have no clue whether this was or was not likely to be right. Then, after awhile, I accumulated so much experience in certain realms that I began to trust my judgment. For example, after a few years working with medication for Jimmy, I began to have a sense of what we ought to try with him. Often, I was right. I had meant to write a post about this back when we were talking about 'partnering' with teachers.....I've had numerous partnerships with Jimmy's doctors. I would read a piece of research that made sense, bring it in to our doctor, and our doctor would either instantly agree that it made sense, or would pursue it further. Often he or she decided to try the medication I thought should be tried. There are no medications approved for autism; all prescribing is done off-label. When we began working with meds, the standing belief was that medication 'did not treat autism.' The most you could hope for was to ameliorate a couple of symptoms, like hyperactivity and insomnia, and these symptoms were considered not to be 'core.' I rejected that line of reasoning years before the profession did, and I was right. Now Ed has developed tremendous 'Bayesian' expertise with meds. He's been supervising medication for the past 10 years, since the twins were born, and he knows what he's doing. We're working with one of the best psychiatrists in the world (IMO) and Ed can frequently predict what Dr. Hollander will do next. That's the cognitive unconscious at work. Research on the cognitive unconscious, which Arthur Reber surveys in his book Implicit Learning and Tacit Knowledge: An Essay on the Cognitive Unconscious, shows that it is startlingly accurate. Since reading Reber, I know that the cognitive unconscious — my own or others' — knows what it's talking about at least some of the time. My problem has been figuring out when. There's probably a simple answer to that. According to Robin Hogarth, who wrote Educating Intuition, intuition — the cognitive unconscious — is likely to be right in realms that offer feedback. A weatherman gets feedback. On Monday he predicts rain. On Tuesday, either it rains or it doesn't. That's feedback. An experienced weatherman is going to develop good intuition. A constructivist teacher who's not using formative assessment is getting very little feedback. In September he predicts that kids in the TRAILBLAZERS curriculum will learn their math facts without drill. In May he assumes they have. That's not feedback. This is why I don't listen to the casual observations and assertions of constructivists. They haven't had enough feedback to develop good intuition. In my experience, at least, a constructivist talking education is often talking belief, not experience.



rule of thumb That last sentence gave me a new rule of thumb: I tend to trust people who sound as if they're speaking from direct experience. I don't trust people who sound as if they are restating educational philosophy. This is the glaring difference between the writings of an Engelmann or a John Gatto Taylor and a generic constructivist. Engelmann's work is filled with experience. I don't have to perform a post-hoc analysis of the statistical techniques used by Project Follow-Through to conclude that Engelmann knows what he's talking about. He's got a Bayesian brain, I've got a Bayesian brain, and 95% of the time he's talking about his experience, not his philosophy.



blookis for Bayes Which brings me to Kitchen Table Math. A blooki is the perfect venue for Bayesian analysis. I remember back in the first couple of months, someone left a personal narrative & then apologized for having done so, saying that his experience was just one example, nothing more. I answered that a major reason I started writing Kitchen Table Math in the first place was that I wanted to learn about other people's personal experiences. I'm not looking for the 'large sample' of a frequentist study. I'm looking for the personal experience & observations of people with good priors. That's what I've been getting ever since we started!








Bayes statistics & false positives
does human mind use Bayesian reasoning?
Bayesian reasoning, intuition, & the cognitive unconscious
most bell curves have thick tails
ECONOMIST explanation Bayesian statistics
Bayesian certainty scale
Bayesianprobability





comments...
---
PreAlgebraIsBunk 09 Jan 2006 - 18:33 CatherineJohnson


Great minds think alike.





Ken left this comment about the negative exponent problems Christopher was trying (and failing) to do
Er, isn't this algebra and not "pre-algebra"? I suppose pre-algebra now is pick an algebra lesson (and I use that term loosely) at random, teach it poorly or not at all, and ask the student to memorize the answer solve the problem.


Ken beat me to it. Saturday night, after Ed had lived through his first Screaming Pre-teen Math Test Study Session, he said, "This is spiralling." What he meant was, pre-algebra is not pre-algebra. Pre-algebra is algebra. Pre-algebra is called pre-algebra, we both think, because it's the beginning of the Second Spiral in an American child's life. The Algebra Spiral. In K-6 or K-7, kids experience the Arithmetic Spiral. Then, starting somewhere in middle school, they move on to the Algebra Spiral. They spend two years learning Algebra 1: Both courses are algebra, and both courses cover the same material. This is the only explanation we can come up with for the torture that is Phase 4 math. (OK, there's the This was supposed to be a course for gifted children, but then the high achievers jumped on board and ruined everything meme, which could be true. That's a side issue I'm curious about: are the one or two gifted kids learning well in this course? I'd love to know.) Leaving gifted children aside, Prentice Hall Mathematics: Explorations and Mathematics was not written for gifted children. As I understand it, it's intended for use in the regular 8th grade pre-algebra course. (Of course, if that's true, then the good news is: WE'VE BEEN TEACHING ALGEBRA TO 8TH GRADERS FOR QUITE SOME TIME NOW.) Christopher is trying to learn one whole brand-new topic in algebra a day, every day. He can't do it. Period. I'm assuming the gifted kids can, but I'd bet the ranch they're the only ones. What we're doing now is the equivalent of forcing an 11-year old to cram for tests every single day of his school week. We're ramming rules, numbers, notations & mathematical conventions into his head so he can — yes — regurgitate them on a test, knowing all the while that he'll forget everything we're 'teaching' as soon as the test is over. Why would a textbook present this much new material in one year's time? J.D. will have an answer, I'm sure. Perhaps this book is intended to be used over two years' time? However, I have the Teacher's Edition, and I don't get the sense that's the case. I think the book is set up to 'cover' a vast amount of basic algebra in 1 year.



Glencoe's Table of Contents The Glencoe pre-algebra text, which I believe is the other 'big,' widely used pre-algebra book, has a terrific Parent and Student Guide available online. The book has 14 chapters:
Chapter 1 - Tools for Algebra and Geometry Chapter 2 - Exploring Integers Chapter 3 - Solving One-Step Equations and Inequalities Chapter 4 - Exploring Factors and Fractions Chapter 5 - Rationals: Patterns in Addition and Subtraction Chapter 6 - Rationals: Patterns in Multiplication and Division Chapter 7 - Solving Equations and Inequalities Chapter 8 - Functions and Graphing Chapter 9 - Ratio, Proportion, and Percent Chapter 10 - More Statistics and Probability Chapter 11 - Applying Algebra to Geometry Chapter 12 - Measuring Area and Volume Chapter 13 - Applying Algebra to Right Triangles Chapter 14 - Polynomials


That's a lot. Each chapter has 8 to 10 separate lessons, all of which cover new material. Approximately 130 separate items of brand-new material for students to learn in a 180-day school year? This weekend I pulled out all of the individual topics, so I could try to keep track of them — so I could try to figure out quickly what Christopher needs to practice today. Here's the list. What elements of Algebra 1 are missing here?


applications
applying equations and inequalities
arithmetic sequences
geometric sequence
coordinate plane
ordered pairs
data
circle graphs
estimation Estimating sums and differences
equations
solve using inverse operations
solve using addition & subtraction
solve using multiplication and division
one-step equations
two-step equations
one-step equations with whole numbers
two-step equations with integers
one-step equations with fractions
two-step equations with negative fractions
one-step equations with decimals
two-step equations with decimals
one step-equations complex (positive & negative fractions, distributive property, solve by addition, subtraction, multiplication, division)
solve equations with variables on both sides
writing two-step equations
expressions & variables
simplify expressions
write expressions
exponents
negative exponents
factors
factors
greatest common factor
least common multiple
monomials
negative exponents
powers & exponents
prime factors
multiplying & dividing monomials
formula
using formulas
fractions
functions and graphs
relations & functions
scatter plots
graphing linear relations
equations as functions
draw a graph
slope
intercept
systems of equations
graphing inequalities
geometry
circles & circumference
area and perimeter
geometry terms
angles & parallel lines
triangles
congruent triangles
similar triangles & indirect measurement
quadrilaterals
polygons
transformations
area: parallelograms, triangles, trapezoids
area: circles
geometric probability
surface area: prisms and cylinders
surface area: pyramids and cones
volume: prisms and cylinders
volume: pyramids & cones
inequalities
solving inequalities by adding or subtracting
solving inequalities by multiplying or dividing
writing inequalities
solving multi-step inequalities
integers
absolute value
comparing and ordering
adding integers
subtracting integers
multiplying integers
dividing integers
measurement
metric system
order of operations
polynomials
adding polynomials
subtracting polynomials
powers of monomials
multiplying a polynomial by monomial
multiplying binomials
problem solving
Draw a Diagram
Make a plan
Look for pattern
Eliminate the possibilities
Use logical reasoning
Work backwards
Make a table
Use a simulation
Make a model or drawing
Venn diagrams
Properties
Distributive
Commutative
Associative
Ratio & proportion
Ratios & rates
Simple probability
Using proportions
Using the percent proportion
Using statistics to predict
Fractions decimals & percents
Percent & estimation
Using percent equations
Percent of change
Rational numbers (decimals & fractions)
Adding & subtracting decimals
Multiplying and dividing decimals
Estimating sums and differences
Estimate products
Fraction to decimal
add subtract like fractions
add subtract unlike fractions
multiply fractions
divide fractions
solving equations with rational numbers
solving inequalities w/rational numbers
right triangles
squares & square roots
real number system
Pythagorean Theorem
Special right triangles
Sine, cosine, & tangent ratios
Using trigonometric ratios
statistics
scientific notation
measure central tendency
stem and leaf plots
measures of variation
displaying data
misleading data
misleading statistics
counting
permutations & combinations
odds
probability of compound events



how would a mathematically gifted child handle this course? What do you think? One more 'data point': the class does no word problems. Just the extended response problems. These concepts are taught as isolated procedures with no application to problem-solving.


Summer Supplement Time
linking decline in high school scores to elementary school
research on summer regression
the time costs of not teaching to mastery
U.S. fourth graders not doing as well as thought
Phase 4 topic list, grade 6 class
comments thread on pre-algebra as algebra
death march to algebra
NYU ed textbooks; NY math test





comments...
---
APDeathMarch 09 Jan 2006 - 21:24 CatherineJohnson


New York Times articles stay online for only a week, so be sure to read Sunday's article on AP courses in the next few days if you're interested.





This is a shot of a girl who's just won a car because she passed 5 AP exams.


Ed is appalled. Professional historians, I gather, think A.P. courses are bunk. No college professor teaches a course 'covering' all of U.S. history, from pre-Columbian Societies through The United States in the Post-Cold War World, in two semesters. [pause] Just checked again: Ed's not sure about this. History departments do survey courses.....but Ed is highly skeptical that an A.P. history course can do what the College Board says it does, which is:



The AP program in United States History is designed to provide students with the analytical skills and factual knowledge necessary to deal critically with the problems and materials in United States history.


I repeat: actual college professors, teaching actual college courses (at least in history), think this is bunk. They don't like A.P. courses, and they aren't impressed that kids have taken them. The NYU history department gives students one semester of credit for AP courses, period. A student could have taken all three AP courses offered in history; she'd still get one semester's credit. (NYU has 60% girls to 40% boys.)



gimme that old-time religion from the article:
The Advanced Placement program, administered by the College Board, began 50 years ago as a way to give a select few high school students a jump-start on college work. But in recent decades, it has morphed into something quite different - a mass program that reaches more than a million students each year and is used almost as much to impress college admissions officers and raise a school's reputation as to get college credit. [snip] ....many of the elite schools that pioneered A.P. are losing enthusiasm, looking for ways to cut their students loose from curriculums that can cram in too much material at the expense of conceptual understanding and from the pressure to amass as many A.P. grades on their transcripts as possible. A few have abolished A.P. programs altogether, and many have limited students to taking three a year, fearing burnout and bad scores. It's not that a large number of private schools shun A.P. courses - to the contrary, the number offering them rose 15 percent last year - but teachers and college counselors at many top-notch schools, public and private, confess to discomfort with the way the program seems to hijack the curriculum. "We've been put off for quite a while about the idea of teaching to the test, which is what a lot of A.P.'s are," says Lynn Krahling, guidance director of the Queen Anne's School in Upper Marlboro, Md. "We're convinced, as an educational institution, that they're not as valuable as what we could be offering on our own. "But," she says, "I think we're going to stick with A.P.'s - purely out of fear. Parents are so terrified that if we drop our A.P.'s it would really affect college admissions that I think some of them would jump ship."




shoot the moon
Sixty percent of American high schools now participate in the program, which offers courses in 35 subjects, from macroeconomics to music theory. Last year, 1.2 million students took 2.1 million A.P. exams, and the number of students taking A.P. courses has increased tenfold since 1980. Newsweek magazine has gone so far as to rank the nation's best public high schools using the number of students who merely show up to take A.P. or International Baccalaureate tests as the sole criterion. No wonder, then, that more than 3,000 students took seven or more A.P. exams last year. No wonder, either, that some students use the A.P. program tactically, knowing that their senior-year A.P. course listings will appear on their transcripts, and be counted in admissions decisions, long before they take the A.P. exam in May - if they ever do. (The A.P. brand is a curious one: students can take the exams, which run three hours, without taking the courses.) Part of the pressure to take A.P. classes also springs from the fact that most schools weigh A.P. grades more heavily than others - an A in A.P. is often worth five points, while a regular A is worth four - so savvy students know that A.P. courses can raise their G.P.A.'s, one of the most important elements in college admissions. SO many more students are arriving at colleges with a slew of A.P. courses under their belts that some institutions have become more choosy about giving them credit. Harvard, for example, no longer gives credit for scores below 5. [snip] Despite its explosive growth, only 23 percent of last year's public high school graduates had taken at least one A.P. class, he says, adding: "Among those who take A.P. exams, 1 in 10 students in urban schools score 3 or higher, compared to 6 in 10 in suburban schools."




Research shows...
....that good scores on A.P. exams are strong predictors of college success. But last year, a study of University of California freshmen by two Berkeley professors found that the number of A.P. courses on students' transcripts bore little or no relationship to their college performance. So, the authors suggested, selective colleges should reconsider their use of A.P. enrollment as a make-or-break criterion in admissions. Another study, in Texas, found that A.P. classes had no advantage over other kinds of college-prep classes in raising a student's performance once in college. In 2002, a committee of the National Research Council, part of the National Academy of Sciences, sharply criticized A.P. math and science courses for cramming in too much material at the expense of understanding and failing to keep up with developments in the subjects. The College Board is now revamping its science and history courses. ONE striking oddity of the Advanced Placement program today is that while many less-than-distinguished public high schools have open-door policies about who can enroll in A.P. courses, many academically superior schools still act as gatekeepers, allowing only top students to enroll. At many suburban and private schools, students must have good grades or a teacher recommendation or both. [ed.: oh swell] And at Stuyvesant and Bronx Science, the two most competitive public high schools in New York, demand is so great that only students with the highest grades get into the popular A.P. classes. Some of the most academically demanding private schools - among them, in New York, Brearley, Fieldston and Dalton - take a different approach: they do not offer Advanced Placement, although many of their students still take the exams. "At Dalton, advanced classes aren't called A.P.'s, but I think most of my grade took A.P. exams last spring," says Nell Hawley, a senior who took three exams last spring and scored 5 on each. "But not having A.P. classes at Dalton means that you get to learn for the sake of learning, not taught to the test."



Ed said this afternoon, "So they have 8 years of constructivism; then they're thrown into courses where they're expected to succeed through brute memorization." Makes sense. Ed thinks the Phase 4 course is a preview of AP in high school. I hope that's not the case. I do know that in elite high schools kids work 24 hours a day. They're overrun with work; it's relentless. I'd bet the ranch half that work is pointless.



death march through physics
....the pace can be overwhelming. "In our physics A.P., we had a test where our whole class did badly, and we asked our teacher if we could slow down and review," Eden says. "We love our physics teacher, and he understood, but he said we had so much material to get through before the break that there was no time for review. I think he was as frustrated as we were." [ed.: I wonder what Engelmann has to say on the subject of Advanced Placement courses? I'm guessing he'd make short work of the College Board.] Lawrence Weschler, director of the New York Institute for the Humanities, became critical of A.P. courses based on the experience of his daughter, Sara, who decided on Brown but has deferred enrollment. "When Sara would go on her college tours, everywhere she went, they said, 'We will be looking to see if you took every challenging course you could, and that's how you will be judged,' so of course she took as many as she could," he says, adding that it seemed misguided for high school students to try to place out of classes they should be looking forward to taking in college. "Even where the A.P. courses got the kids excited," Mr. Weschler says, "the excitement would immediately be doused. In European history, the kids got very involved in the causes of World War I and wanted to talk about it, but the teacher said they couldn't because they had to move on and cover all the material for the test. [snip] "On one hand, many of the classes are ambitious and wonderful, and I'm glad we have them," says Scott White, a counselor at Montclair High School in New Jersey. "I also understand that colleges have no good way to consistently assess the highest level kids, and A.P.'s can provide an external paradigm for doing that. But from the student's point of view, there is a horrific rise in the expectations on the part of colleges, almost a sense that if a student isn't taking the highest level in every course, there's something wrong. So we have students taking five A.P.'s, grinding away at all that memorization in a way that's more appropriate to boot camp than to kids growing up." Some schools say there is now a sense that Advanced Placement classes have become inevitable. "Part of it is that the College Board has done a very good job in marketing their products, working to increase access and enrollment, and the more students take the A.P.'s, the more they perpetuate the idea that students should take A.P.'s," says Emmi Harward, director of college counseling at Hampton Roads Academy in Newport News, Va.


I love the way we have all these enterprising National Curriculum Creators. In K-8 the NCTM & the NCTE decide what our national curriculum will be. In 9-12 it's the College Board. Who asked these people?



....how important are A.P. courses in college admissions?
That depends. Certainly, most schools count them in an applicant's favor. One common approach is used at the State University of New York at Geneseo, where admissions officers tally the number of foreign language, math and science courses an applicant has taken, along with the number of A.P. or other advanced courses. Community college courses, often taken by advanced students in districts that lack an A.P. program, count, too, says Kristine Shay, director of undergraduate admissions, but "not exactly on the same basis, since they don't have that known national curriculum." SUNY Binghamton takes a different tack. Admissions officers look at the grade point average and SAT scores, circle the number of A.P. and honors courses, consider what coursework was available at the high school and make a nonnumeric judgment: "All things being equal, if we had a kid with an 88 average and three A.P.'s, versus a kid with a 90 average and no A.P.'s, we'd probably take the one with the A.P.'s - but make it an 85 average and three A.P.'s and I'm stumped," says Cheryl Brown, director of undergraduate admissions. She adds that almost 100 students arrived on campus this academic year with enough credits for sophomore standing. Admissions officers at the most elite colleges say, in almost identical words, that they want students who have taken "the most rigorous program the school offers" (Marlyn McGrath Lewis, Harvard); "the most demanding program they can take at their high school" (Karl Furstenberg, Dartmouth); "courses that challenge them academically" (Jeffrey Brenzel, Yale); and "the most challenging program that's available and that they can handle" (Richard Nesbitt, Williams). "We don't expect students to take every A.P. that's offered, but if their school has 15 A.P.'s and they've avoided them all, that would certainly say something," Mr. Nesbitt says. While admissions officers acknowledge that taking the most difficult A.P. courses, like Calculus BC, indicates a strong academic background, they take pains to say that there is no magic, no numeric formula - and no penalty for students from schools that do not have an A.P. program. "Sheer A.P. firepower, having 10 A.P.'s, doesn't impress us," says Mr. Brenzel. "It's just one factor in evaluating a student's background and preparation." [ed.: I just bet] [snip] Marc Paulo Guzman, Hackensack's top-ranked senior, takes the literature class, along with A.P. biology and A.P. calculus. "I wish there were more A.P.'s offered," he says. "They're fast-paced, and you learn a lot." Marc, whose family emigrated from the Philippines in 1993, is applying to Princeton, Yale and Duke. "I've done a lot of research about college on the Internet," he says, "and I know A.P.'s can help you get in."



how much does calculus count? I've been getting the vibe that AP Calculus is the big kahuna. So I'm thinking....maybe if Christopher just takes that (assuming he can stand the sight of a math book by the time he's a junior in high school) it will do. He'll probably want to take A.P. history no matter how crazy it is. So maybe those 3, and after that he can spend his time taking courses where he actually learns something he can remember two months later. Of course, that's assuming he can 'get accepted' into the courses in the first place. Another mysteriously-never-mentioned School Policy to look into.




comments...
---
WhatsTheMatterWithKidsToday 10 Jan 2006 - 00:55 CatherineJohnson


more good news:


SOMETHING IS ROTTEN in suburbia. On average, teenagers who live with wealthy, highly educated parents in tony neighborhoods are more troubled than other teens, even those living in inner-city poverty. Suburban teens smoke, drink and use drugs more than their urban peers and have higher levels of anxiety and depression. Upper-class suburban girls are three times as likely to suffer depression compared with other adolescent girls. Drug and alcohol abuse often go hand in hand with emotional problems in suburbs. "The implication is that these children are self-medicating," says Columbia University psychologist Suniya S. Luthar, whose study appeared in Current Directions in Psychological Science.



guess whose fault?
"We have a cultural assumption that parents who make more money are more affable, more available to their children than parents in dire poverty." Isolation from parents--both literal and emotional--puts affluent kids at risk. The study suggested a simple antidote: family dinner. Kids who usually eat with at least one parent have better grades and fewer emotional problems than kids who dine on their own.


Family dinner. Right. We have lots of fun sitting around the dinner table fighting about math. Obviously suburban schools where kids take 10 AP courses a year if they can get into the course in the first place have nothing to do with it.


Abstract Current Directions in Psychological Science
Volume 14 Page 49 - February 2005
doi:10.1111/j.0963-7214.2005.00333.x
Volume 14 Issue 1
Children of the Affluent
Challenges to Well-Being
Suniya S. Luthar1 and Shawn J. Latendresse1 Growing up in the culture of affluence can connote various psychosocial risks. Studies have shown that upper-class children can manifest elevated disturbance in several areas—such as substance use, anxiety, and depression—and that two sets of factors seem to be implicated, that is, excessive pressures to achieve and isolation from parents (both literal and emotional). Whereas stereotypically, affluent youth and poor youth are respectively thought of as being at "low risk" and "high risk," comparative studies have revealed more similarities than differences in their adjustment patterns and socialization processes. In the years ahead, psychologists must correct the long-standing neglect of a group of youngsters treated, thus far, as not needing their attention. Family wealth does not automatically confer either wisdom in parenting or equanimity of spirit; whereas children rendered atypical by virtue of their parents' wealth are undoubtedly privileged in many respects, there is also, clearly, the potential for some nontrivial threats to their psychological well-being.



Sure glad we're seeing no signs of anxiety and depression around here. Actually, looking at these two versions, I see that the researcher has implicated excessive pressures to achieve, which, presumably, could be coming from the schools. I have to hope she's right family dinners are armor enough to get a kid through pre-algebra in one piece.


did suburbia used to be more fun? Just asking.




comments...
---
SteveOnTeachingWritingPart2 10 Jan 2006 - 14:00 CatherineJohnson


I'm trying to pull together the Writing thread for my neighbor, and just re-discovered this Comment from Steve:



I just helped my son (4th grade) complete his report/map/craft project on Chirstmas in Greece. (All of the kids had a different country.) As with his other projects, the problem is that the school doesn't prepare them to do the job. They may talk a little bit about what to do, but they don't see what goes on at home. The kids just can't do the project by themselves. If I let him do the project all by himself, it would be horrible, take FOREVER, he would learn very little, and he would get a poor grade. I end up doing the teacher's job. I don't do it for him, but he needed major help in organization, reducing the information down to a reasonable size, and putting it all into his own words. No parent I know likes school projects like dioramas, research reports, and other thematic displays of educational pedagogy and feel-good-ness. Perhaps they expect and want parental involvement?!? I'm more than willing to do my part, but, I really don't want to do their job. Please don't ask me again to practice basic math with my son at home.


There are so many fantastic Comments on this site. I've got a list to pull 'up front,' and am going to carve out some time today to get started, at least. The archived entries on how to teach writing are here.




comments...
---
AnotherStudentMovesToPhase4 10 Jan 2006 - 18:18 CatherineJohnson


This is amazing. I just got off the telephone with the mother of one of the kids in this fall's after-school Singapore Math class. She said my class gave him 'that extra inspiration' (something like that) he needed — and that he had been moved up to the accelerated class! That makes 3 kids who've moved to the accelerated track after taking the class — 3 out of 5 or 6 children in all. (Some of the kids in the class were already in the accelerated track.) I'm stunned. First of all, I had no idea this child wasn't already in the accelerated track. He's a Math Guy. Second.....whoa. I've worked hard on the class, but it isn't much of a class (yet). I don't have good classroom management skills, I'm teaching kids after they've had a full day, I'm still feeling my way, etc. Also: I'm using a curriculum designed to be used 5 days a week, not 1 day a week after school. That's a huge challenge. I wonder what's going right? These kids weren't crazy about the bar models; they liked Brain Maths. On the other hand, by the end of the class we were doing two-variable algebra problems, and most of them were using bar models to figure out which operations to use. My question is whether the main reason these kids jump forward has to do with motivation. As Nick's Mama said, I've fallen in love with math, and it shows. Some of the teachers at the Main Street School love math (maybe a lot of them do). Mrs. Woeckener, Christopher's Phase 4 teacher last year, sure did. She'd been an accountant for 15 years before becoming a teacher, and if you raised the subject of math with her she'd say, "I love math." But they have to teach all day long, and they're on the hook, and so are the kids. In school, math is serious business; it's the children's job. The other thing is: I'm just discovering math, and that shows, too. Normally I wouldn't think it's a good idea for a teacher to be an obvious amateur (and I think you could get killed taking such a stance in middle school). But in an after-school class on Singapore Math, it seems to work. Ms. Duque (now D'Arcy), Christopher's brilliant 5th grade teacher, told me last year she thought it was good for Christopher to see me learning math along with him. She said I was modeling how to learn math and how to tackle a problem and relish the challenge. I wonder whether this is a case of 'infectious enthusiasm'? Hard to tell how much the Singapore curriculum per se has to do with it. The kids in last year's class were using SRA Math; the kids this year are using TRAILBLAZERS. So I don't see this as a Singapore-versus-constructivism smackdown (wrestling terminology).The boy whose mother I just spoke with didn't even like doing the bar models. Some of the kids have loved them, and really taken off with them, but not him. He was a BRAIN MATHS guy. So I have no idea what's going on! All I know is, it's very cool. I'm thrilled.


2 Singapore Math Class kids move to Phase 4
another student moves to Phase 4





comments...
---
TestMonster 10 Jan 2006 - 20:06 CatherineJohnson


can this possibly be a good idea? I don't think so. But maybe I'm wrong.




This green guy is a test monster:
Stressed. Scared. Nauseous. Sick. These were some of the words that the 9- and 10-year-olds at Public School 3 in Brooklyn used on Friday to describe how they felt about the state fourth-grade reading test that they will take over three days beginning today. But that was before social workers introduced them to a Test Monster, an art project designed to exorcise fears of standardized tests. Markese Taylor, 9, took one look at the Test Monster he was given - an outline on paper of a beast that looks like a cross between Bart Simpson and a Muppet - and - brandishing a purple marker, declared, "Ooooh, I am going to hurt you!"




oops, now I'm scared

And while many local districts, including New York City's, previously gave their own reading tests in third grade, most of those were strictly multiple-choice. The new state test will include essay questions in every grade.


I told Christopher he has to do some practice writing before he takes the test next week. Also improve his handwriting and learn to spell.



it's a jungle out there
"Oftentimes you have kids who just fall apart during the test; they just start crying or having a temper tantrum," said Barbara Cavallo, clinical director for Partnership with Children, a nonprofit group that works in the city schools. Ms. Cavallo, who created the Test Monster in the 1990's, said that interest in the program among school officials had increased recently. "Through the years there has gotten to be much more pressure on the children, and there has been lots more pressure placed on schools to show performance," she said. That is true across the nation, as officials seek to reverse decades of lackluster results in schools by setting higher standards, as measured on tests, and by imposing penalties that get more severe over time if schools keep falling short. "Certainly every teacher that we talk to, every principal, is screaming that it's getting worse," said Rollin McCraty, the research director of the Institute of HeartMath, a California-based research and education group that recently completed a survey of test anxiety among students in eight states.


Yeah, well, this is what happens when you do ZERO formative assessment for the entire school year. Can the children read? Can the children write? Who knows? It's all a big mystery! I say we turn the whole entire Department of Ed over to Seigfried Engelmann.




Mr. Kadamus said that in prior years, teachers in grades other then fourth and eighth might not have felt responsible for test results. With exams in all those grades, he said, teachers must pull together. "It's up to the teachers to say we have got a coordinated program across every grade level," he said.


I would love to see that happen. The way things stand now, 4th grade has been very intense, and then 5th grade is a stoll in the park (or so people tell me).



it's all a big mystery, part 2
At P.S. 3 in Bedford-Stuyvesant, the students in Class 4-321 were offered a "special friend" on Friday to help ease their fears: the Test Monster. Using the outline of the beast, students drew in features, often ferocious and ugly, and wrote down their fears. Then they crumpled the drawing and locked it in a cardboard box. Lamar Butler, 10, drew red eyes, a purple tongue and dark green fangs. On the monster's belly, he wrote: "scared." Shakima Daniels, 9, drew a butterfly in her monster's stomach. Their teacher, Erin Dempster, said she had urged the students to close their eyes and visualize getting the highest score on the test. She said many students were worried about having to attend summer school, and that she was worried for them. "I need a Test Monster, too," she said, "because there's so much pressure."


Yeah, well.....again: if a school is doing formative assessment systematically and continuously throughout the year, people wouldn't be CLUELESS about the academic level on which students are functioning.





caption:
Kashaya Miller, a student at P.S. 3
in Brooklyn, discarded her Test Monster
on Friday at the end of the exercise.


I would bet the ranch that giving children terrifying images of a Test Monster is a very bad idea. Standardized tests are not The Enemy. Standardized tests are a pain in the tukhus (IS THAT THE WAY YOU SPELL TUKHUS?) End of story.




comments...
---
RootWordVisible 10 Jan 2006 - 22:00 CatherineJohnson


Does visible have a root word? Is the root word vis? I'm confused, because the GRE Vocabulary prep site says that 'vis' in 'visible' is both the root and the prefix.



ktm pool A horrifying thought just crossed my mind. It's entirely possible that every single ktm contributor knows the answer to this question. I'll lay odds.



English from the Roots Up


Vocabulary from Classical Roots



update
Google Master recommends Word Power Made Easy. It looks fantastic. I've just ordered a copy.


comments...
---
SusanOnPartsAndWholes 10 Jan 2006 - 22:31 CatherineJohnson


This way of looking at the edu-world has been terrifically helpful to me:


Part of the problem is that, like New Math and Whole Language, there is a movement afoot to push what I consider middle school skills down into grade school, all with the assumption that grade school skills will just be learned by osmosis (or shoved onto the middle school teachers...again.) These are your two camps. In the beginning this new way of teaching writing [beginning in Kindergarten] looks very impressive as little persuasive essays come home and state tests appear to improve. Like math, we didn't learn it that way and so what do we know? I believe this is what you would label teaching Whole to Parts. The traditional way of learning writing (or math, for that matter) has always been Parts to Whole, starting with building blocks for younger children (handwriting, grammar, sentence structure, punctuation) and then moving to more complicated techniques requiring better critical thinking skills (notetaking, outlining, etc.) that actually match the child's growing opinions and ideas. This strikes me as common sense, but what do I know? Whether this new way is really better in the long run is still unsure, from everything I've read, yet one can't help notice that something is wrong when college professors complain loudly about students' bad writing skills, and then even request a grammar section on the SATs.



key words: parts to whole whole to parts two camps




comments...
---
GrowingWithMathematics 10 Jan 2006 - 23:00 CatherineJohnson


Tarrytown uses Growing with Mathematics, which is apparently a constructivist math book identified as promising by the U.S. Department of Ed. Why am I just finding out about this series? Does anyone else use it?



good grief The 5th grade book is called Delivering Math Concepts Using a Language Approach. Maybe the reason more schools don't adopt GROWING WITH MATHEMATICS (assuming that's the case) is that delivering-math-concepts-using-a-language-approach sounds horrible even to a constructivist. ALL WORD PROBLEMS ALL THE TIME That's probably what's swimming around in folks' minds when they read a title like DELIVERING MATH CONCEPTS USING A LANGUAGE APPROACH. Plus which, DELIVERING is the exact, polar opposite of DISCOVERING. hmm I wonder what their market share is.





comments...
---
KitchenTableMathInternationalHeadquarters
11 Jan 2006 - 00:37 CatherineJohnson


comments...
---
PtsaForumTonight 11 Jan 2006 - 20:50 CatherineJohnson


The PTSA Forum is tonight, and I've been dreading it, mostly because of my mortifying performance at the last PTSA forum, which was broadcast on local cable unbeknownst to me. sigh So....dread. As of this morning I was clueless as to what I might use my 3-minute slot to say. oops - must pick up Christopher back shortly


news flash The PTSA president just emailed Ed and asked him to make a statement tonight. He's written something great.


back again Alright, so I was sitting around dreading the Forum, and not getting my act together. The funny thing was, I didn't feel like I ought to be getting my act together. I kind of felt like I was waiting for something. Turns out I was. I was waiting for this. I'm going to build my 3-minute statement around this particular discussion of Teaching to Mastery — on the horrific costs in time and delay that not teaching to mastery impose on our kids:


The conventional wisdom...holds that lower performers "have it one day and forget it the next." And whatever they have, "they completely lose over the summer." Again, this expectation results largely from the kind of instruction students have received. ....In the first ASAP schools we worked with in Utah, teachers routinely placed continuing students at the beginning of the school year 80 to 100 lessons behind the last lesson they had completed the preceding spring. [ED: That's about half a year of lessons] Teachers had been told the ASAP policy for placing students at the beginning of the school year: Go back no more than five lessons in the program sequence and bring students to a high level of mastery on the material. This firming is to take no more than five school days. After the review, students should be well prepared to pick up in the program where they had finished in the spring.


It had never occurred to me that the reason kids forget so much over the summer is that they didn't learn it in the first place. All of the research that's been done on the subject of summer regression has been done on students who were not taught to mastery.



what is the time-cost of spiraling instead of teaching to mastery? Engelmann says it's the difference between 80 to 100 lessons, or half a year, and 5 lessons, which I assume is 5 days. Here's Dan:
At curriculum night for parents of third graders, the teachers explained that parents could expect their kids' math grades to drop in January. That's when they would begin seeing new material, as opposed to review. That was Saxon. I like Saxon's spiraling that continues to include problems for topics that were recently covered. I don't like the amount of review at the beginning of the year. It's too much.
January. The kids would be seeing new material in January. If this is true, and I have no reason to think it's not, our schools are sacrificing half of each school year to review the kids wouldn't need if they'd been taught to mastery in the first place. That's 4 1/2 months out of every 9. Wasted. The research I found, which summarizes a meta-analysis of studies, finds that students lose one month of material, not 4. Still, one month is far too much. If a 3nd grade student in America is 3 weeks behind a 2nd grade student in Singapore, he'll be 6 weeks behind in grade 3, 9 weeks behind in grade 4, 12 weeks behind in grade 5 — which makes sense, since grade 5 is where you first start to notice light between U.S. and foreign students on TIMSS tests. The gap becomes visible then, and just keeps on getting wider as the years go by.



Elaine McEwan again
One of the most disappointing aspects of the TIMSS report as it described the United States was what a small amount of new learning actually occured during the eighth grade. Since both seventh- and eighth-graders took the same tests, researchers had the unique opportunity of creating a quasi-longitudinal study. Sadly, there was no significant difference between the scores of U.S. students at the end of seventh and eighth grades.


Given what Christopher is dealing with in Phase 4 math, this doesn't surprise me one bit. He's going to have to spend every minute of next year &, I'm sure, the year after, re-learning the topics they 'covered' this year.



Paul Miller on the Phase 4 course
How would a mathematically gifted child handle this course, in 6th grade? Of course, it depends how mathematically gifted the child is, but I think someone who's moderately gifted would probably choke on the pace. For comparison, in my graduate courses this past semester, we covered approximately 6 or 7 chapters worth of material in each course. I'd say there were probably about 5 or 6 broad concepts per chapter or so. Given that, I'd say the pace of a course using this textbook for a 1 year course for 6th graders is approximately the same as a graduate level course.
Summer Supplement Time
linking decline in high school scores to elementary school
research on summer regression
the time costs of not teaching to mastery
U.S. fourth graders not doing as well as thought
Phase 4 topic list, grade 6 class
comments thread on pre-algebra as algebra
Irvington PTSA Forum
PTSA Forum Tonight
Ed's statement to the PTSA Forum
report: PTSA Forum
fact sheet for forum: Singapore Math & teaching to mastery & TIMSS gap


comments...
---
TheTrailblazersSpiral 12 Jan 2006 - 02:45 CatherineJohnson


hoo boy, that was fun fun, fun, fun TRAILBLAZERS is going down bye-bye


UPDATE 9-19-2006: TRAILBLAZERS isn't going anywhere. don't listen to me.




a TRAILBLAZERS spiral I'll condense the story and post tomorrow, but I wanted to get this down tonight. After the meeting, Ed was talking to the Dows Lane (K-3) mom who's been agitating against TRAILBLAZERS. Her kid is a math-brain. Maybe both her kids are. She told Ed that in 2nd grade TRAILBLAZERS teaches kids how to construct graphs. Then, in 3rd grade, TRAILBLAZERS teaches kids how to construct graphs again — the exact same lesson — except that, this time around, they teach the kids TO LABEL THE AXES.* She didn't say whether they teach labeling the axes to mastery.



it's all becoming clear now All of it. The huge books, the grinding overwork, the ever-expanding gap between our kids and every other math student on the planet...... I get it. I have found the basic principle, as Temple would say. Start from the premise that nothing will be taught to mastery, and everything else follows. Big books, big gap, big backpacks, 11-year old kids breaking down in tears in the middle of a 'quiz.' It all makes sense. That big sucking sound you hear? That's the spiral curriculum Hoovering up the kids, the mom, the dad, the KUMON operator, and the kindly folks at ktm into the effort to teach basic algebra to just one boy. I don't like it.



No one at the meeting knew what the term 'spiralling' meant. Now they do. Until one year ago, I had never heard the term 'spiral' applied to a curriculum. I had no idea. I still had no idea after I had heard it. But once you start to really work your way through it....once you start to understand that schools deliberately teach skills and concepts so that children do not master them and then grade them on their 'performance'..... slow burn


* She thought it was 2nd & 3rd grades, but it might be 1st and 2nd grades.




comments...
---
WebHostProblemsAtKTM 12 Jan 2006 - 02:57 CarolynJohnston

Last Saturday night, HostingMatters (KTM's webhosting company) sent me a notice that they would be moving KTM to another server. This is always a slightly fraught exercise, so I knew there'd be a few problems as a result. KTM was down for a while on Saturday night, and it hasn't been quite the same since it came back up. I can't get on administrator anymore to fix it, for one thing. Another thing is that sometimes when I try to comment (on a page named, say, RandomPage), I get a page that tells me that a file named 'RandomPage.txt,v' is in use and I should go back and save locally. Now, being a unix-head from way back, I know what this means; it means that some permissions or something got corrupted in the move. Most interesting is the face that, in spite of this complaint, my comments show up on the page anyway. Greta sent me an email, too, telling me that the topic UnderstandingBasicAlgebraMoves had disappeared completely, and she was absolutely right! I had to reconstruct that page from the saved revision history. Does anyone else suspect that a page has disappeared since last Saturday? PLEASE, if anything weird has been happening to you since last Saturday, comment here and let me know about it. I am going to wrap it all up and present one huge complaint to Hostingmatters. If you haven't been able to comment AT ALL since last Saturday, please send me a message to that effect at webmaster AT kitchentablemath.net.

comments...
---
EdsStatementToPtsaForum 12 Jan 2006 - 15:40 CatherineJohnson


I mentioned yesterday that the president of the PTSA had emailed Ed asking him whether he wanted to make a statement about the budget. Here's his reply:


Catherine and I will be there tonight, but my proposal is the following: we should recommend that there be no increases in the "real" school budget — no increases, that is, beyond the costs of inflation and of the various contractual agreements or legal requirements over which we have limited control: staff benefits, special education, debt service, and the like. If we want to add new items to the school budget or spend more on existing items, we should look critically at the rationale for those items, asking ourselves whether the evidence clearly shows that the proposed new spending will have the desired effect. If the answer is "yes," we should then recommend offsetting cuts in other areas of the budget. We should also ask the District to evaluate all programs, curricula, and educational initiatives after an appropriate period of time. Any program whose evaluations fail to show clear-cut gains for our kids should be dropped. In most cases, programs that can't be readily evaluated should not be adopted in the first place.


I wasn't there when he made his statement, but from where I sit he did it brilliantly. At that point in the meeting (maybe 25 minutes in?) no one had mentioned TRAILBLAZERS. After Ed gave his statement, parents asked him what programs he would want the school to evaluate for effectiveness. Ed said, D.A.R.E. & No Put-Downs (the character education program brought into the Main Street School last year thanks to parent fundraising. No Put-downs cost the teachers & kids 20 minutes of lost instructional time each and every morning for 5 months (maybe more). Did it work? Was there less bullying? How much bullying was there in the first place? We don't know! Now the community is paying for the program; the Irvington Education Foundation picked up the tab for the first year only. So Ed said he'd evaluate D.A.R.E. & No Put-Downs. Then he said, 'And the district should evaluate TRAILBLAZERS. We have an expensive and controversial math curriculum supported by an inadequate research base. The program needs to be evaluated for effectiveness.' He is good. Both the Superintendent and the Assistant Superintendent for Curriculum were present.



Irvington PTSA Forum
PTSA Forum Tonight
Ed's statement to the PTSA Forum
report: PTSA Forum
fact sheet for forum: Singapore Math & teaching to mastery & TIMSS gap





comments...
---
StupidInAmerica 12 Jan 2006 - 17:57 CatherineJohnson


Ken left a link to John Stossel's special 'Stupid in America' tomorrow night at 10. (January 13, 2006)


Jan. 9, 2006 — American students fizzle in international comparisons, placing 18th in reading, 22nd in science and 28th in math - behind countries like Poland, Australia and Korea. But why? Are American kids less intelligent? John Stossel looks at the ways the U.S. public education system cheats students out of a quality education in "Stupid in America: How We Cheat Our Kids," airing this Friday at 10 p.m. "We're not stupid. & But we could do better," one high school student tells Stossel. Another says, "I think it has to be something with the school, 'cause I don't think we're stupider." That's the question Stossel examines in his special report: What is it that's going wrong in public schools? There are many factors that contribute to failure in school. A major factor, Stossel finds, is the government's monopoly over the school system. Parents don't get to choose where to send their children. In other countries, choice brings competition, and competition improves performance. Stossel questions government officials, union leaders, parents and students and learns some surprising things about what's happening in U.S. schools. He also examines how the educational system can be improved upon and reports on innovative programs across the country. "Stupid In America: How We Cheat Our Kids" with John Stossel airs Jan. 13, at 10 p.m.


I'm setting up the TIVO.




comments...
---
SteveAndSusanJOnSpiralCurricula 12 Jan 2006 - 18:08 CatherineJohnson


from Steve:

Spiraling