Navigate KTM
Kitchen Table Math
KTM User Pages
Service Groups
Parent Groups
Personal Pages
Blogs
Special lists
Help
select another subject area
---
HowCatherineReads
07 Jul 2005 - 23:37 CarolynJohnston
A gem has been emerging in the comments thread on the
SlideRules
post. Catherine is telling us about how she reads. I've known Catherine for about a year now, and I'm permanently amazed by her ability to sift through masses of reading matter, in print and on the internet, and find the best stuff to read in seemingly any and every field. Go ahead: ask her what the best cookbooks are, the best books on knitting and psychology and film and graphic design. She knows. And anyone who hangs out here knows that she's digested a lot of the literature in math education, and even made sense of some of it; a feat that surely deserves some kind of serious prize. Catherine is also quietly famous for bringing out the best in her co-authors. She's a gifted interviewer. And now I want to interview her! -- about how she reads. I'd really like to know, because I want to be able to read and comprehend a lot more than I seem able to absorb these days, and because I suspect that some of her techniques can help kids learn to really read as well. The first shocker: Catherine
writes in her books
. In pencil, but she used to write in pen! She even used to write in different colors of pen! I must have gotten smacked for writing in books a few times: I just don't know if I can make myself do it. So what does she write?
I very frequently simply re-write what the author has written, in a shorter phrase, maybe. Basically I'm making a kind of skeleton outline of the points I want to remember. But I also write anything else that I want to remember, like associations to what the author has said. If I think something is wrong, I'll write 'No!' If I think something is super-right I'll write 'Yes!' Let's see...

I 'copy,' in probably the exact same sense you copied reading your math text
I argue & evaluate
I MAKE CONNECTIONS (YAY! as Christopher would say)
I create my own PERSONAL index. All the white pages at the beginning and end of the book (if I need them) are covered in the page numbers that are important to me, along with a summary of what's there -- some of the pages have asterisks by them
I also highlight the bibliography & footnotes
Catherine literally digests her books. I did that once or twice: first with my graduate math text that I almost copied -- I say 'almost' because I did a bit more than just copy it; I wrote notes and worked out little prooflets that the author omitted. And I was embarassed: I felt silly to be copying a book in my own handwriting. More recently, I did it again with a book on Kalman filtering (I've been trying to understand Kalman filtering on and off for years; for some reason I find it a very slippery concept -- I just haven't
grokked
it yet). This book had a lot of gaps in it, so it was as much filling those in as it was copying. But I only read this way when I have to drag out the big guns and read something really hard. Most of the other stuff I read has a tendency to get lost too quickly. How much more would I absorb if I read the Catherine Johnson way all the time? I'm going to give it a try and find out. Here's another peek into Catherine's reading style, this time from the RUSSIAN MATH book:
Inside the front cover of RUSSIAN MATH, here are some typical things: * page 18 'nice way of explaining prime factorization (this is noted because I want to remember the Russian way of doing prime factorization, and will want to review this page, but also because I'll probably want to write about why their way is good for teaching) * page 6 "teaching factors & multiples together" I may have blogged about this already. I constantly confuse factors and multiples, which I realize must sound simply bizarre to math people. The Russian way of teaching them reminds me of de Saussure's dictum that all meaning comes from difference, because the Russians teach factors & multiples together, as OPPOSITES....giving me a kind of...I visualize a strong board or sturdy stick holding these two collapsing definitions apart inside my brain * page 37 "easily transition from factor sequence (skip-counting) to equivalent fractions -- I'd have to look that up to see the details, but there, again, I'm making note of what was, for me, a fantastically good way of organizing content so that I SAW it, understood it, could do it on the problem set, and so on
---
TeachYourKidsToWrite
10 Jan 2006 - 13:37 CatherineJohnson
This sounds just great:
"If you write for a living," says Jefferson D. Bates in Writing with Precision, "this book is probably not for you." But if what you do for a living involves writing, then this book can help you do so "clearly, concisely, and PRECISELY." Bates is fond of italics, boldface, CAPS, exclamations!, quirky footnotes, and the word crotchet. He's over 80. He's been editorial director of the U.S. Air Force's Effective Writing Program and a chief speechwriter for NASA. The cornerstone of his campaign is the elimination of bureaucratese and jargon. Writing with Precision, originally published in 1978, is divided into four parts: writing (mainly letters, memos, instructions, regulations, and reports), editing (mostly copyediting), usage, and exercises. There is a definite personality behind this readable, conversational book. It's mostly updated, though a little checking by Bates could have prevented the reference to some books as being "probably out of print now."
Talk about a book that's withstood the test of time. 1978. Wow. I may have to order a copy. Especially since it has EXERCISES.
Writing with Precision: How to Write So that You Cannot Possibly Be Misunderstood
by Jefferson D. Bates
---
BestGrammarBook
15 May 2006 - 02:07 CatherineJohnson
I have appointed
Susan
grammar diva, because....she knows grammar! (And, more to the point, grammar books!) Susan, what book should I order RIGHT THIS MINUTE? Christopher got a 63 on his grammar test, because he 'mixed up subject and predicate.' I can't take it. He's ELEVEN. And he doesn't know subject & predicate. So.....which one of the books you told me about should I get NOW. I need something with MAXIMUM direct instruction, MAXIMUM coherence (if possible), and PRACTICE EXERCISES. Sigh.
Another commenter once recommended the Shurley grammar series--how involved is this series? (Does anyone know?) Can I fit it in with everything else?
---
GrammarSchool
14 May 2006 - 15:09 CatherineJohnson
So, yes, I am now in the grammar instruction business, too. Ed asked Christopher last night what the subject and predicate were in the sentence,
I ate too much food
, and Christopher didn't have a clue. He flat out couldn't say what the subject was, and he thought the predicate was 'too much food.' Then, when Ed corrected him, he sobbed for 15 minutes. Middle school stinks. We're only....3 weeks in? Already I've got at least 4 crying children stories, 4 that I can remember, anyway; there may have been more. Today Christopher's close friend M. started crying when the math teacher docked him a point on his math test for telling his twin brother, 'It's easy, you can do it.' M. protested that he had only been telling his brother he could do the test, and the teacher said that didn't matter, he
could
have been cheating. So back to grammar, Christopher has no clue what a subject and a predicate are. He rejected outright Ed's claim that 'I' was the subject:
How can 'I' be a subject??????'
Then collapsed into sobs brought on by the sudden realization that the
reason
he 'put the line in the wrong place' was that he didn't know where the subject ended and the predicate began. A classic example of a child not knowing what he doesn't know, which Willingham has written about. (
Why Students Think They Understand—When They Don't
and
How To Help Students See When Their Knowledge is Superficial or Incomplete
) I'm guessing Christopher probably thinks 'subject' means 'topic,' as in the topic of an article or book; and, by extension, 'predicate' means the topic of the second half of the sentence. Which would pretty much rule out pronouns & verbs as subjects & predicates, respectively. Christopher is 11. His school has two hours of 'English language arts' a day, TWO. And in two hours a day this teacher--this tenured, health insuranced, pensioned individual--did not manage to teach Christopher what a subject and a predicate are. Teaching math is hard. I'm not going to be wildly critical of a math teacher who is
trying
. (A math teacher who docks a twin a point because he might have been cheating is another story.) But teaching subject and predicate to a bright child with a good attention faculty whose
strength
is English language arts....... Rolling off a log. And I'm the one who's going to be doing the rolling. I'm not happy.
update
I just thank God I started teaching Christopher spelling when I did.
---
GrammarQuestion
14 May 2006 - 15:10 CatherineJohnson
What is the complete subject of this sentence?
While taking the dog for a walk, she stepped in poop.
Thank you in advance.
---
WickelgrenOnYoungChildrenAndMath
17 Sep 2006 - 01:14 CatherineJohnson
back story: My neighbor, the statistician, showed me her copy of
Math Coach: A Parent's Guide to Helping Children Succeed in Math
quite awhile back, before either of our kids had had any trouble in math class. I ordered a copy just because I order lots of copies of books I'd like to read but then don't. So the book was sitting there on my shelf when Christopher came home with his 39 on the Unit 6 test & I subsequently failed to teach him fractions using SRA Math. I needed help. It was the right book at the right time. A page-turner. Most of what I believed to be true of math ed & math achievement, I discovered, was wrong.
Severely
wrong. I had been operating on the basis of sheer ignorance, naivete, and boneheaded cliche. This is the observation that probably shocked me the most. It appears in Wickelgren's chapter on finding a school for your child:
There are schools with even less structure than Eastside. Take the Sudbury Valley School, a private K-12 school in a Boston suburb. This school gives each child complete freedom to choose how they spend their time at school. There are no classes except those specifically requested by a group of students. Children learn largely on their own, reading books, talking to each other and to teachers or outside experts, solving problems, playing games and sports, practicing musical instruments, doing arts and crafts, and anything else that can be done on the school grounds. While you can read at length about the school's strengths on its web site, one of its biggest potential benefits is that every child can proceed at his or her own pace, in math and in other subjects as well. There are also potential drawbacks. Since young children are not generally highly motivated to learn math, they may choose not to study much of it.
I was bowled over. I had always thought kids
want
to learn things they're good at. Christopher is good at social studies, and he wants to learn it. At night he'll bug his dad to 'give me trivia questions.' (Give me superficial facts, Daddy!) Ed finally refused to do it anymore, because he ran out of trivia. Christopher also has a collection of geography trivia books that he reads, and when he was 7 I read all of the first volume in the
History of US
series out loud to him as his bedtime story. That was the book he
wanted
to hear. So...I assumed kids wanted to learn subjects they had a talent for. According to Wayne Wickelgren,
this is not the case with math
. Or, at least, not generally. Math talent doesn't (necessarily) manifest itself in an obvious desire to learn the multiplication tables. (Or to write essays on My Special Number.)
late bloomers
That one observation pretty much changed my life. I decided, then and there, that I
didn't know
whether Christopher had any talent for math or not, or what his eventual level of interest in the subject might be--or, more importantly--
could be
, given a decent education K-12. I also knew he had good general intelligence, which meant he had the ability to learn a whole lot of math whether he was going to end up in a math-related career or not. I decided right then and there that that was what was going to happen. Christopher was going to learn math, lots of it, and learn it well.
We were going to keep the doors open
. When Christopher reached college, he would be in a position to decide to pursue a math-related career or not. That decision would not have been made for him in 3rd grade, when he got sorted into Phase 3. It wasn't too long after this that I met Carolyn and heard her story: flunked algebra in high school (right?), didn't decide to major in math until senior year in college, then got a Ph.D. In math. Another wake up call.
more late bloomers
Two more stories. One comes from Christopher's 4th grade teacher. Her daughter was reaching the end of high school, and it was time to do SAT prep. So her mom hired a tutor, and within a couple of weeks the guy was reporting that her daughter had strong talent in math. She had no idea. Neither she nor her daughter had the first clue that this kid had a knack for math. Now, working one-on-one with a tutor who, IIRC, had a Ph.D. in math (or engineering, possibly) she was flying. I have no idea where that girl will end up, what she'll major in, or which job or career she'll pursue. It doesn't matter. The point is: she's good at math,
and she went through 11 years of formal education thinking she wasn't
.
you can't predict the future, or even the past
Story number two comes from a friend of ours. As a boy he had two or three chums who sat by each other in class & were bright kids. They were the kind of kids who could learn whatever you threw at them, and they got As in all their subjects & went to good colleges & universities. They got As in math, too, of course, but none of them was a whiz. Our friend became a lawyer. One of the gang shocked everyone by growing up to become a world-famous econometrician. No one can understand how this happened. This kid never showed any special talent for or interest in math. He was just a smart kid, like the rest of them. Our friend said that to this day, whenever any of them get together, they always ask each other how that friend could turn out to be not only an econometrician, but a world-famous one. Go figure. What I like about this story is the fact that not only could this boy's future as World Famous Econometrician not be predicted when he was 8, it can't be back-predicted
now
, when he's 40.
Barbara Oakley's bio
I just remembered: Barbara Oakley is in the same category. Here's her bio:
I started studying engineering much later than many engineering students, because my original intention had been to become a linguist. I enlisted in the U.S. Army right after high school and spent a year studying Russian at the Defense Language Institute in Monterey California. The Army eventually sent me to the University of Washington, where I received my first degree–a B.A. in Slavic Languages and Literature. Eventually, I served four years in Germany as a Signal Officer, and rose to become a Captain. After my commitment ended, I decided to leave the Army and study engineering so that I could better understand the communications equipment I had been working with.
Barbara sent me an email that I won't quote without her permission (I'm WAY behind on email). But her story inside an email is more dramatic than her story here, though no different in outline. Barbara is a person who earned an entire B.A. degree in a humanties field
and
served a full stint in the Army
before
figuring out she wanted to major in engineering. And the reason she decided to study engineering is pretty similar to the reason I've suddenly decided to study math; she got tired of not understanding the stuff she was working on. In her case, that was communications equipment; in my case it's K-12 math. Obviously,
Steve H
is right, we simply cannoy be assigning grade school kids to our two Standing Committees:
math whiz
&
math's not his thing
.
all English Language Arts all the time
from
The Learning Gap
by Harold Stevenson and James Stigler:
....American teachers like to teach reading; Asian teachers like to teach mathematics. When we asked teachers in Beijing, nearly all of whom were women, the subject they most liked to teach, 62 percent said mathematics, 29 percent said language arts. The reverse was found in Chicago: 33 percent mentioned mathematics and 47 percent mentioned language arts. There is more to the story than preference, however. Americans simply emphasize reading more than mathematics. Despite the large amount of time already spent in reading instruction, more than 40 percent of the suggestions made by Minneapolis mothers who wanted an increased emphasis on academic subjects said they thought that the subject should be reading. Fewer than 20 percent mentioned mathematics. These data lead to the obvious conclusion that American children do less well in mathematics than do Chinese and japanese children partly because they spend less time studying mathematics....Conversely, American children may fare better in reading, relatively speaking, because they spend more time on this sujbect.
I mentioned yesterday: it's a commonplace for people to say, 'I was never any good at math.' No one says, 'I was never any good at reading.'
English Language Arts in Irvington
I've seen this here in Irvington. My sense is that Irvington does a good job teaching reading. Not that I know what I'm talking about, but that's my sense. (fyi, after trying to teach out of the SRA Math book myself, I also think our grade school teachers are near-geniuses at teaching math, too.....& I'm not kidding about that. It was tough.) Christopher's 6th grade schedule includes:
2 periods of English language arts, one for reading & one for writing
1 period of social studies, taught by a teacher who told us, on back to school night, "I am an English language arts teacher at heart"
1 period of drama
That's 4 periods out of 8, half his day devoted to English language arts. He has 1 period for math, 1 period for science, and that's it. The other 2 periods are specials: study skills, music, art, drama, P.E., technology. Technology will mean creating an online 'portfolio' of his best work in 6th grade, not learning how to program. Study skills is about reading & taking notes, not doing problem sets. And, on back to school night, the math teacher told us the kids would be keeping a math journal, because a lot of kids in accelerated math probably aren't as strong in ELA, so 'we try to help them with English language arts.' Thus far she has done nothing of the sort, thank heavens,
and
she's stopped grading the kids' math tests on spelling, which she did last year. I gather she had a lot of complaints about it, and I made a point of asking her, in front of the other parents, whether she would be grading spelling this year, too. (This is what we call a warning shot.) So she told the kids she wouldn't, and she hasn't. otoh, Christopher is now spelling parenthesis
parenthies
, so be careful what you wish for.
another story
This last story pretty much sums it up, I think. I know I've mentioned the fact that we were clueless back when Christopher was in his early elementary years. So, unbeknownst to us, he was placed in Phase 3 ELA as well as Phase 3 math. Actually, we're still clueless; I have no idea what kind of sorting & phasing they do with ELA. All I know is that in K-5 they divide the kids up into ability groups
within
the classroom, rather than separating them into different classes taught by different teachers, as they do with math. In the hall outside Christopher's 4th grade class, after the year was over, I happened to run into his teacher and we fell into conversation, which led to the subject of Christopher's progress that year. I remember I was expressing gratitude for some especially good teaching she'd done, but I don't remember the details. It was probably about English language arts, since she taught him every subject but math. One thing led to another, and suddenly I heard her saying, "Oh, I could see when he came into my class he wasn't a 3. He was much better than that. Sometimes you just have to ignore the tests." Christopher had taught himself to read in Kindergarten, had tested two years above grade level in reading back in the 2nd grade, and had just received 4s on both the ELA & the math sections of the NY state tests. He'd been in the advanced reading group all year long as far as we knew. So when was he a 3? It took me a moment to recover, but I managed to keep her talking. "I pushed him," she said. "I knew he could do it." And, again: "You can't believe the tests." Wow. Think about the implications. Here we have your dufus mom, completely out of the loop about tests, 3s, & 4s.
And it doesn't matter
;
it doesn't hurt the kid
. The teacher steps up to the plate, checks out the kid,
decides for herself
'he's not a 3,' then sees to it he stops
being
a 3, and becomes a 4. No extra reward, no extra praise, no extra payment or promotion. She just does it, because it's her job, and because she's good at it. Perfect. (And yes, I know; I'm tired of
3s
and
4s
, too. But 3s and 4s are a kind of shorthand, and a useful one.)
The point is: I have never heard this story told about a Phase 3 kid in
math
.
Never
. Until this fall (that's another story), only a tiny handful of kids had ever moved from Phase 3 to 4. Maybe one 1 per year. I've talked to the Chair of the middle school program about this issue, to one of the guidance counselors, to our 4-5 principal, and to numerous other teachers & parents. Not one of them has mentioned
the school
or
a teacher
pushing a kid out of 3 and into 4. Whenever a move is made, the impetus has come from the parent, not the school. And the school resents it. (I've mentioned this before. We have a meta-narrative about
pushy parents pressuring the school to put their kids in Phase 4 math when they don't belong there
. Everyone subscribes to this narrative, including aides & other parents.)
The lesson I take away from this is that we really do have some major talent in
some
schools in this country, in the teaching of English Language Arts. I'm lucky to have my own kids in one such school district. We need the same kind of teachers, with the same kind of know-how and confidence, in elementary mathematics.
Wickelgren on introducing algebra
Wayne Wickelgren on algebra in 7th & 8th grade
Wickelgren on math talent & when to supplement
late bloomers in math & Wickelgren on children's desire to learn math
Wayne Wickelgren on mastery of math & on creativity & domain knowledge
Wickelgren on why math is confusing
Confessions of an engineering school wash-out
more confessions of an engineering school washout
the Terminator, or 'the magical number 7, plus or minus 2'
On Having a Math Brain (by Carolyn)
math brain debunked (by Carolyn)
math professors versus computer science professors
---
KumonReadingPart2
17 Nov 2005 - 13:25 CarolynJohnston
Catherine and I were talking yesterday about how it seems reading curricula are completely missing from elementary schools. Once a kid has the mechanics of reading, it doesn't seem there is a clear road forward; and it seems to have been that way for quite a while. As a kid in elementary school, for example, I didn't get grammar instruction; my husband did. Core Knowledge, at least, tries to standardize at least on the content of the reading kids do in elementary school, but it doesn't otherwise try to impose any teaching philosophy. Apparently kids like mine -- who get the mechanics of reading very early, are fluent readers and writers, but who have persistent problems with understanding what they are reading, and cannot organize a short theme to save their lives -- are pretty rare. That must explain the absolute absence of actual teaching on the subject, and the fact that Ben was always the odd man out in his special reading and writing groups in elementary school. They'd all be struggling with spelling and slow reading, and he was a perfect speller and a fast reader; but he'd misinterpret things he read literally. You'd be amazed at how typical kids are able to learn idioms by osmosis, for example; and you'd be amazed, too, at a very young autistic kid's response to phrases like "keep your eye on the ball". So the
Kumon reading stuff
looks kind of appealing, actually. Ben's been tracked into remedial reading and writing, and if I'm not careful, he won't surface. We've been addressing vocabulary, which is a good bit of his problem; he doesn't learn words in context, and needs explicit instruction in vocabulary (he picks it up quickly, but it needs to be explicit!). It doesn't look as though Kumon addresses vocabulary, but it addresses most of the rest of the issues he has trouble with: main ideas, reasoning, inference, comparing and contrasting. So, ironically, I may end up taking Ben to Kumon for
reading
.
---
KumonAndFormativeAssessment
22 Nov 2005 - 20:38 CatherineJohnson
The new trauma is that apparently Ms. Roth gave a practice ELA test to the class, and Christopher & his friend M. hosed it. Fortunately, M.'s mom is radically on the ball;
nothing
escapes her notice. She called me Saturday morning, majorly ticked off, and said she wanted to know how Christopher did, because ELA is 'Christopher's thing,' which is true. He's the standard to use. Well, of course, I didn't even know Christopher had taken a practice ELA, much less that he had scored 2-slash-3, so now I'm not happy, either. Not that I was brimming with good cheer and satisfaction before that, but still. The fact is, when there's a Cone Of Silence surrounding your child's school, it's impossible to know what's going on. Is Christopher learning what he's supposed to be learning? And what
is
he suppoed to be learning, anyway? (Which reminds me, time to finally hit 'Purchase' on my Amazon order. E.D. Hirsch's What Your 6th Grader Should Know has been sitting in my cart since summer.) So tonight, Christopher did his KUMON reading sheets, and I was shocked to find that he missed these items:
The newsletter that was available at the stores had advertisements in [it  them]
(Christopher picked 'them')
The parents enjoyed the school play because _____ children were in it.
(Christopher wrote 'her')
I had no idea he could get questions this simple wrong. The first one he really did get wrong; the second one he probably misread, but either way.....he's at a level now where he has to learn to force himself to take in every word, whether he's got visual 'issues' or not. The point is, I have no way of knowing where he is in English language arts, whether he's on track, whether he's off track, what he knows, what he doesn't know, etc. With KUMON reading I'll know what's going on.
I desperately need KUMON for expository writing I'm starting to get some ideas on how to do it..... And I'm thinking KUMON reading may help.
update
I sprang for a copy of
this book
on Saturday:
Which I see has now dropped to 39 cents. sigh UPDATE 11-7-2006: ended up never using it; sold it back to somebody else on Amazon Marketplace this fall
formative assessment
---
TheBarneySong
04 Dec 2005 - 00:08 CatherineJohnson
I have spent a huge quantity of my life listening to the Barney Song. Jimmy, at 18, still watches Barney, and Andrew is obsessed. This morning when I glanced inside Andrew's bedroom I saw a small plush Barney toy standing bolt upright in the middle of the floor wearing an enormous wide-brimmed straw walking hat from Australia. Here in my
parallel universe
, he looked a bit like a Canadian Mounty. Needless to say, Christopher
loathes
the Barney song. He probably hasn't gone a day of his life without hearing it, so he's entitled. Well, guess what? I have just this moment discovered a
Barney Verb Song!
Title - helping verb song
By - Beth Fryer
Primary Subject - Language Arts
Secondary Subjects -
Grade Level - 4
My students learn the helping verb list with an idea by a former student...Sing these words to the tune of the "Barney Song" - or, for those of you who don't know THAT, it's "This Old Man"! have - has - had
do - does - did
be - am - is - are - was - were - been
can - could - shall - should - will - would - may
might - must - being
are helping verbs!
E-Mail Beth Fryer bfryer@clsd.k12.pa.us!

---
DescriptiveNormativeAndCritical
10 Jan 2006 - 13:40 CatherineJohnson
Now that it's become clear I'm going to have to teach Christopher how to write, I'm on the prowl for material and ideas. I'm posting
this cartoon
because I'll be showing it to Christopher at some point, and I want it where I can find it.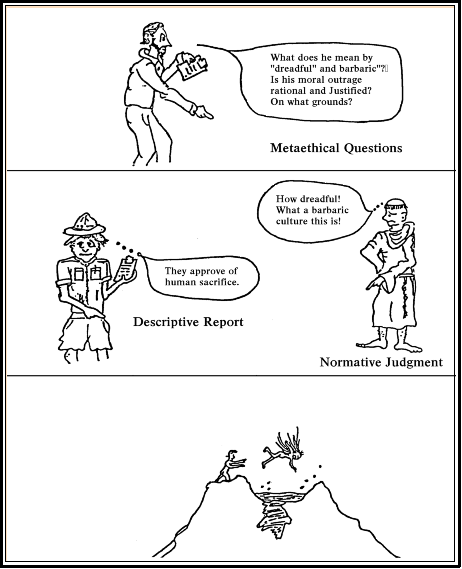 ---
NortonSampler
10 Jan 2006 - 13:41 CatherineJohnson
One of you (I have to find the Comment again—) left a link to the
Johns Hopkins CTY Summer program
, specifically to the page that lists all the courses. All of the writing courses have posted syllabi,
including the course called Crafting the Essay.
The readings for 'Crafting the Essay' seem far too weighted towards the personal essay—what
is
it with all this memoir writing?
*
—but, at the end of the
syllabus
, there's a list of 'Supplemental Texts' that includes this book:
Here's the jacket copy:
As a rhetorically arranged collection of short essays for composition, our Sampler echoes the cloth samplers once done in colonial America, presenting the basic patterns of writing for students to practice just as schoolchildren once practiced their stitches and ABCs on needlework samplers. This new edition shows students that description, narration, and the other patterns of exposition are not just abstract concepts used in composition classrooms but are in fact the way we think—and write. The Norton Sampler contains 63 carefully chosen readings—classics as well as more recent pieces, essays along with a few real-world texts—all demonstrating how writers use the modes of discourse for many varied purposes.
Wow. Depending what's actually in the book, this is
exactly
what I'm looking for—and I found it thanks to ktm commenters. Incredible.
Thank you
. I've mentioned that I learned how to teach writing at the University of Iowa. At the time (and perhaps still today) Iowa had one of the best freshman writing programs in the country. We used the
The Norton Reader of Expository Prose
. We
lived
by that book. Later on I used the short version, I believe, to teach the same course to gifted middle schoolers for Johns Hopkins CTY. I looked at the Norton Reader again the other day, and had been planning to order it this weekend....but it isn't exactly what I want. If I were teaching a full-fledged writing course
at school
, then sure. The Norton Reader would probably be the book. But I'm going to be trying to hammer my massively resistant middle-schooler into adding afterschool writing to afterschool math, and the mere sight of a 1214-page NORTON READER is going to be trouble. I haven't looked at The Norton Sampler yet, but I'm almost certainly going to be buying it
tonight
.
Susan explains the shift to early writing
Part of the problem is that, like New Math and Whole Language, there is a movement afoot to push what I consider middle school skills down into grade school, all with the assumption that grade school skills will just be learned by osmosis (or shoved onto the middle school teachers...again.) These are your two camps. In the beginning this new way of teaching writing looks very impressive as little persuasive essays come home and state tests appear to improve. Like math, we didn't learn it that way and so what do we know? I believe this is what you would label teaching Whole to Parts. The traditional way of learning writing (or math, for that matter) has always been Parts to Whole, starting with building blocks for younger children (handwriting, grammar, sentence structure, punctuation) and then moving to more complicated techniques requiring better critical thinking skills (notetaking, outlining, etc.)that actually match the child's growing opinions and ideas. This strikes me as common sense, but what do I know? Whether this new way is really better in the long run is still unsure, from everything I've read, yet one can't help notice that something is wrong when college professors complain loudly about students' bad writing skills, and then even request a grammar section on the SATs.
That explains a lot. I've never given it any thought, but offhand I would say that writing isn't 'foundational' or 'hierarchical' the way math is foundational or hierarchical. Still, I think it's nuts to plunge right into paragraphs and short essays in grade school. Doesn't make sense to me. Without knowing much about it, I'd say the focus in the early years is words and sentences; then paragraphs. I don't know what to think about all the journal-writing tiny little children do these days. I like having a record of Christopher's 6-year old thoughts, but whether journaling helped him learn how to write, I don't know. I was over at a friend's house the other day, looking at books on how to write. My friend was traumatized by a nasty writing teacher in high school and has only recently started to recover from that experience. She's read a number of books for people who want to write but are anxious or blocked, the writing equivalent of Math Anxiety. All of these books, universally, promote journaling, freewriting, etc., etc......and they all seem utterly foreign to me. I have no idea whether professional writers 'journal' or 'freewrite.' Maybe they do. If so, they don't talk about it much. I do neither. I have zero interest in journaling or freewriting; I find the very
word
'freewriting' slightly repellent. (Because it doesn't
sound
free?) I have so little interest in journaling that I don't do it even though I wish I would. From time to time I remind myself that I'm letting my kids' childhoods pass by unrecorded & unremembered. Then I carry on not journaling. I suspect that professional writers of nonfiction, which is what we're talking about, are motivated to 'communicate' more than to 'express.' I write every day, but I write to other people, not to myself. I used to write letters; now I write emails & blooki posts & comments on Kitchen Table Math. I'm also motivated by curiosity, and nonfiction writing means Learning New Things virtually every day. That's another reason I write Kitchen Table Math. Once I write a post, people chime in with interesting comments and factoids I've never heard before.
I love that
, and it doesn't happen with Journaling or Freewriting. Given that I've been a professional writer for quite awhile now, and given that I never, ever Journal or Freewrite, I'm not inclined to think that students
should
Journal or Freewrite as a means to learning to write themselves. One other thing. I never took a writing course. I never even wrote a paper in high school. I arrived at Wellesley not knowing what a paper was. I never took a writing course because I was terrified I would be told I was no good. I desperately wanted to be a writer, but didn't think I was good enough, and I figured if a
teacher
told me I wasn't good enough that would be the end of it. So I didn't get near any teachers. The funny thing is, when I finally got on track to write, just short of age 30, two different Authority Figures instantly popped out of the woodwork to tell me I wouldn't be able to do it. One said I didn't have the commitment or the drive; the other told me he'd never liked my writing. This person actually took the time to sit down and write me a letter saying, 'I've never liked your writing.' People are bizarre. In any case, they were too late. I'd made up my mind. Getting back to how to teach children to write.....I
think
my own personal narrative tells me that writing isn't a hierarchical skill the way mathematics is, and I
think
it tells me that expository writing isn't a direct or natural outgrowth of Journaling or Freewriting, but
may
be a natural outgrowth of reading, thinking, and talking to other people about what you're reading and thinking. I
know
that in order to write nonfiction you have to be reading nonfiction. That's about as far as I can go tonight.
Johns Hopkins CTY course list (including math courses)
:
Crafting the Essay WRT3
Crafting the Essay 3B
KTM Commenter suggestions and recommendations:
First Language Lessons
by Jesse Wise (recommended by
Ken
&, I think,
Susan
, looks good; apparently there are more books coming in the series)
Classical Writing series
(
Nick's Mama
left the link for this series)
The two biggies amongst homeschoolers seem to be:
Writing Strands
(the Well Trained Mind people use this series)
Excellence in Writing
KUMON reading
I'd bet money the KUMON reading program teaches writing as well as reading, if only incidentally. I've scanned in one set of KUMON reading worksheets and will get them posted to a separate KUMON page & linked here, so you can see what I'm talking about. KUMON Reading is as good a nonficiton, critical reading program as any I've ever seen. Actually, KUMON Reading is the
only
nonfiction critical reading program I've ever seen. At our school, and apparently at many other schools, the kids read wall-to-wall fiction. No one teaches them how to read nonfiction. KUMON does.
update:
Norton Sampler TOC
This is fantastic:
Introduction
Annie Dillard, The Death of a Moth
Annie Dillard, How I Wrote the Moth Essay—and Why
The Processes of Writing
The Modes of Writing
Mixing the Modes (
great
)
1 Description
2 Narrative 3 Example 4 Classification and Division 5 Process Analysis 6 Comparison and Contrast 7 Definition 8 Cause and Effect 9 Argumentation and Persuasion 10 Classic Essays for Further Reading
It doesn't look overloaded with partisan picks, and there are two student essays included, which could be a lot of fun. Ann Hodgman ('No Wonder They Call Me a Bitch') is the author of three of my favorite cookbooks:
Beat This
,
Beat That!
, and
One Bite Won't Kill You
. This is the one.
1918 version of Elements of Style online
*
My neighbor's son has now written so many personal narratives he says he's running out of memories.
---
SmartestTractorsAssessmentForm
19 May 2006 - 21:54 CatherineJohnson
"Attached is a page from our Guide to the Provincial Report Card. It is not required we use it in our classrooms, but I find it helpful in focusing some students. At worst, it is an alternative to the page you have been handed."
thank you
my contract to improve Christopher's grades
a Grade Contract that makes sense
the book
Grade Contract for married people
climb down
Smartest Tractor saves the day
KIPP Academy contract
---
EngelmannOnRulesForInstallingCurricula
19 May 2006 - 21:55 CatherineJohnson
Ken
's done
more of the typing
! Thank you!
Here's
Engelmann
on rules School Boards should insist the school district follow when installing a new curriculum:
1. Don't install any practice or reform unless you have substantial reason to believe that it will result in improvement of student performance.
Test on small scale before wider implementation. Research validation. Field tested.
2. Don't install any approach without making projections about student learning.
The benefits of the approach must be measurable. Tests are needed to determine success. The tests should be "do it" tests, one that requires actual reading, answering questions, working math problems, etc (not multiple choice).
3. Don't install any practice without monitoring it and comparing performance in the classroom with projections.
formative assessment. Installed programs should be limited to a reasonable period of time such as no more than an hour aday for reading. The monitoring should deal with what the teachers do and how it relates to what the students have learned. Is the projected material being presented on schedule? Do the teacherfs need help? Is the program being followed faithfully? Are the kids mastering the material in the projected time.
4. Don't install an approach without having a back-up plan.
5. Don't maintain practices that are obviously not working as planned.
6. Don't blame parents, kids, or other extraneous factors if the plan fails.
The only factor that affects the plan is whether the kids and teacher are in attendance on a regular basis."If the teaching failed, it was because the teaching failed, not beacause the parents didn't get involved."
on manipulatives
The same problem exists with manipulatives. Kids play with rods that represent different values--based on the length of the rod. Kids can use these rods to perform a variety of "act-outs" that are consistent with complicated math notions, such as the idea that 10x2 equals 5X4, but the kids doing the acting-out are typically not learning the relationship. They're simply making one group of rods the same length as the other group. The great meanings that they're deriving are not in their minds but in the imagination of the educational observer. Direct work with symbols and notations of math is a far safer method of teaching relationships because symbols are consistent with far fewer misinterpretations than noisy and often time-consuming act-outs. The [NCTM] Standards do not favor pencil-and-paper work, however, because such work implies skills, and the Standards are very ambivalent about skills. War Against the Schools' Academic Child Abuse, p. 115
on the shelf life of learned material
Typically about 60 school days pass before any topic is revisited. Stated differently, the spiral curriculum is exposure, not teaching. You don't "teach" something and put it back on the shelf for 60 days. It doesn't have a shelf-life of more than a few days. It would be outrageous enough to do that with one topic-- let alone all of them. ...Don't they know that if something is just taught, it will atrophy the fast way if it is not reinforced, kindled, and used? Don't they know that the suggested "revisiting of topics" requires putting stuff that has been recently taught on the shelf where it will shrivel up? Don't they know that the constant "reteaching" and "relearning" of topics that have gone stale from three months of disuse is so inefficient and impratical that it will lead not to "teaching" but to mere exposure? And don't they know that when the "teaching" becomes mere exposure, kids will understandably figure out that they are not expected to learn and that they'll develop adaptive attitudes like, "We're doing this ugly geometry again, but don't worry. It'll soon go away and we won't see it for a long time"? The Underachieving Curriculum judged the problem with the spiral curriculum is that is lacks both intensity and focus. "Perhaps the greatest irony is that a curricular construct conceived to prevent the postponing of teaching many important subjects on the grounds that they are too difficult has resulted in a treatment of mathematics that has postponed, often indefinitely, the attainment of much substantive content at all." War Against the Schools' Academic Child Abuse, pp. 108-9
what people know and don't know I was saying in a Comment on the Smartest Tractor thread that there are many aspects of DI & formative assessment everyone already knows. They just don't know they know...they probably haven't realized that what they know about DI & formative assessment amounts to an entire alternative educational philosophy, or would if they filled in the gaps. But this 60-day figure is a statistic people really do not possess. I had a funny experience with this at a PTSA meeting once. I was running the after-school program (this would be the program in which I hired myself to teach Singapore Math, btw). All of the program chairs were meeting to be filled in about forms, money, procedures, etc. When the question of kids who couldn't afford the fees for the after-school program arose, the president said that the PTSA picks up the tab. The president said the teachers knew about the policy and would steer these children to us (something like that). One of the volunteers said the teachers didn't know about it. She'd worked with a teacher the year before who had no idea this option existed. The president looked annoyed, and said, 'We sent them an email at the beginning of the year.' That was a striking moment, because here we were, highly educated ourselves, devoted to our kids' schooling, and everyone in the room appeared to believe that if you've told someone something
once
they've learned it. I think this is a common perception; I often have it myself. I'll think, 'I
told
him/her/them that
already
.' I should know better. It's true that in job situations—in any situation where you're responsible for hearing what people tell you, writing it down, and remembering and acting on it—people can say something once and expect it to stick. But that's not the norm, especially when you're talking about one email sent to teachers at the beginning of the school year when they're swamped. This is a factoid that needs to get out there.
---
AnimalsInTranslationInDiscoverMagazineBestBooks
10 Jan 2006 - 22:23 CatherineJohnson
Temple says
Discover Magazine
has chosen Animals in Translation as one of its
Top Science Books of the Year
(link to last year's list). yay! Plus the paperback came today. I was going to take a picture of it with my dogs, but the camera battery is out of juice.
this is cool I just went over to Barnes and Noble to pull a picture of the paperback, and found this:
Animals in Translation is a
recommended holiday gift
. Good.
---
CommentsToCome
15 Dec 2005 - 20:33 CatherineJohnson
I have a boatload of Comments to get pulled up front.....which means it's going to take awhile. I thought I'd mention that the reason I pull Comments up front is that a) I don't want casual visitors to miss the super-meaty ones and b) once a Comment is on the front page it's part of the
Category thread
, so anyone reading that thread will be sure to see it. (All Comments stay connected to the original blooki posts, but a person reading through the KUMON category, say, isn't necessarily going to have the patience to click on each post individually so he/she can read each Comments thread individually. So these things need to come up front..... I've finally begun disciplining myself to KEEP A LIST, and here's what I've got at the moment:
Rudbeckia Hirta on finding stats on colleges "Random factoid (before I disappear into a cloud of office hours, reviews, calming of panic, and then grading): if you want a statistical profile of a college/university (like graduation rates, etc.) search their web page for the Office of Institutional Research and look for the Common Data Set."
Verghis on KUMON honor roll
If there are things I've forgotten, let me know.
other Since I'm posting a public to-do list, I also need to:
locate Ken's reading test & post links everywhere
post links to FERPA (thank you, Rudbeckia)
post links to the Rewards Reading Series, which both Dan and Smartest Tractor have mentioned (Smartest Tractor has purchased SOPRIS' writing program, IIRC)
post ALL links to reading/writing materials on the how-to-teach-writing page
collect the science-teaching links from.....was it today? (it's all a blur!)
I should probably go ahead and buy
DON'T MAKE ME THINK
....
---
ReadingFluencyTable
19 May 2006 - 22:15 CatherineJohnson
AIMSWeb Growth Table Reading
We should all be keeping our eyes open for free and/or inexpensive ways parents can do their own assessments. For math, remember that we have
David Klein's problem sets
, which he wrote to match the State of CA tests, and the
Singapore Math assessment tests
. Looks like AIMSWeb may be what we need for reading.
No Child Left Behind No Parent Left in the Dark
I've just remembered this book (hope I can find my copy). It's fantastic, invaluable. Lists all the questions your teacher should be prepared to answer in a parent-teacher conference, including all the standardized tests the school will have given that year. Our own teachers answered none of these questions, ever. When I showed this book to my sister-in-law, who teaches in central IL, she took it for granted that
all
teachers
routinely
answer the questions the teacher-author of No Parent Left in the Dark recommends.
update—I found my copy. The author says 'there are tests' schools give children that take no more than an hour, and give you all the information you need to know about where
exactly
a child is in math achievement, and what & where the gaps are. If he's in 5th grade, where is he in 5th grade? Does he score at 5.1 or 5.6? (Not sure what the decimal represents. I assume it's either one-tenth of the school year or 1 month.) But he doesn't say what these tests are. Is
KeyMath
one of them? [pause] wow It is. Takes 35 to 50 minutes to administer. I'm going to ask the guidance counselor to give Christopher the test. Heaven only knows what kind of response that will get.
Domains: Subtests assess content in three areas—Basic Concepts, Operations, and Applications. Subtest names: Numeration, Rational Numbers, Geometry, Addition, Subtraction, Multiplication, Division, Mental Computation, Measurement, Time and Money, Estimation, Interpreting Data, Problem Solving
Sounds good to me.
---
RoundOne
19 May 2006 - 22:07 CatherineJohnson
ding, ding, ding We're off to our meeting with the principal.
I predict:
no to changing Christopher's English class
no to changing the grades on his photo essay and feature story/persuasive essay/major research product
suggested move from Phase 4 math to Phase 2/3
minimizing of Grade Contract; "it's just an exercise," "it doesn't mean anything," "I don't know where you got the idea that we blame the kids" etc. This will be a concession.
what I'm wearing
see-through crinkle mock turtleneck from Weathervane
Armani blazer, collar turned up
discreet Judith Jack lapel pin; Christmas theme
I wonder if Radical Chic and Mau-Mauing the Flak-Catchers is still in print?
next stop: Pupil Personnel
the good news Christopher is out of the line of fire. Yesterday Mrs. Roth screamed 'Shut up' at one of her perceived favorites. She says
nothing
to Christopher that could be remotely interpreted as negative, hostile, teasing, or bullying. That's the way it is with bullies. If they're not slamming your kid, they're slamming someone else's.
---
BeckyOnHowNotToTeachWriting
10 Jan 2006 - 13:38 CatherineJohnson
Let me just say that my 4th grader had to write a five-paragraph "persuasive essay" this weekend on why students should be allowed to return to the classroom unescorted if they forget their lunchboxes. I didn't help him with that one, except to correct his spelling. In fact, I was bursting with pride that my son figured out 3 different ways to state his 1 reason, so that he could form an essay body of 3 short paragraphs... he deserves a gold star for recognizing and attempting to execute the convention of using 3 independent supports for his argument. Even though he didn't. But in regards to developmentally inappropriate writing assignments for 3rd graders: The Book Talk, that comes home with these instructions, in this order: 1. Give the name of the book and the author. 2. Tell your favorite part. 3. Tell what other books this book reminds you of. 4. Show your favorite illustration from the book. 5. Tell the first sentence of the book. 6. Would you recommend this book to others? Seem reasonable? Except there is no instruction for: How much or how little to describe the main and supporting characters that are featured in your favorite part, so that when you read a paragraph from your favorite part, it will make sense to your classmates. How much or how little plot information to give so that your favorite part will make sense to your classmates. How to pick a good favorite part that you can read to your classmates and have them grasp what is funny or scary or mysterious in one paragraph. Whether your favorite part should match the favorite illustration you pick. Whether the best order to answer questions 1 - 6 in your book talk is 1 - 6. And don't forget the poster for your talk! As Steve said, it's (finding,) organizing, reducing, and localizing the information with your child that is so incredibly hard. Important, yes; easy, no. It just still takes me by surprise when I'm called upon to teach my child how to write in these situations. But for a science fair project? It's much more pleasant to teach my son how to write in that context. That is entirely parent-driven, and it's not a surprise: I know I'm on the hook for how clearly my child presents his information. Children have not developed the ability to step outside themselves and figure out what their audience needs to know, and when they need to know it.
Yes, yes, and yes. I find writing books
incredibly
hard. But the hard part isn't the writing & revising. The hard part is the researching and thinking.
---
IndependentGeorgeOnWriting
19 May 2006 - 16:04 CatherineJohnson
responding to
posts by Becky C and Steve
:
This reminds me of two things: Mr. Jacobs' AP American History class in the 11th grade, and Paul Salley's Calculus class in college. Mr. Jacobs' was the first class I ever took where the ratio of red marks (his comments) to blue marks (my sentences) approached 1. He didn't grade the first few essays, but instead wrote short essays of his own telling us what we needed to change. It was the first time I'd ever seen comments like, "You have offered no evidence to support this", "You claimed the exact opposite in paragraph 2", or, my personal favorite: "Interesting point - where's the followup?". (That was generally with regard to provocative points in the opening paragraph, which I never backed up later on). It was blunt, but, after that initial shock (and hurt, to be quite honest), I soon came around to seeing that everything he said was dead on. I could write beautifully, but I'd never learned to formulate, and sustain, a coherent argument. The thing is, though, that even by the end of that year, I was still having trouble composing my essays, and would revert to my old tricks when pressed. If I couldn't find a supporting argument in one of the documents, I would just make a declaration without citing evidence. If I had two unrelated points, I would link them together with a well-turned phrase which sounded great, but held together with only the most tenuous of logic. And no matter how many times Mr. Jacobs called me out on it, and no matter how much I knew he was right, I continued to have trouble. My re-writes always fixed the problem, but I could only do it after he had already pointed them out to me. I still aced the class (I got a 5 on the AP Exam), but nevertheless couldn't get over the hump intellectually. I finally figured it out in college, in Mr. Salley's calculus class. Unusual for a freshman class, Mr. Salley had us working on proofs from day one (easy ones, but proofs nonetheless), and would always enjoin us to "prove it" when we stated ideas that just seemed so blindingly obvious. It was in that context - seeing logic and deduction stripped almost entirely of language - that I finally learned out how to put everything together. What I couldn't do with words, I could do with a bunch of weird squiggles on a page; all I had to do was translate. It was an epiphany. I'm not sure how useful this anecdote is (I guess I needed to spend a little more time working on the thesis). But I think it does illustrate difficult it can be to teach good writing. Mr. Jacobs wasn't a good teacher - he was a great one. And not to put too fine a point on it, I was a great student. And yet, I still had trouble. I don't think I would have ever 'gotten it' on my own, without the explicit training Mr. Salley gave us. At the same time, I never would have been able to make the connection without Mr. Jacobs' instruction; until then, I never even realized that there was a problem with my writing. Without that help, I don't think I ever would have thought to apply the same brain which decoded algebra to encode good rhetoric.
formulate and sustain a coherent argument Ed says his entry-level Masters candidates can't write an argument (and often can't identify the argument of a text). He
doesn't
say this as a 'students are so dumb today' lament. These are smart, well-educated students who possess strong skills and domain knowledge. Another thing. There is research showing, and it's so true as to be obvious in Ed's experience, that college students can
talk
an argument or an idea
far
better than they can write an argument or an idea. That may sound obvious, but when you see it, it's startling. People who can be cogent, coherent, and intelligent in conversation or debate can produce very poor prose—prose in which the argument they are making unravels or disappears altogether. Neither of us knows how early in a child's education he or she can learn to
formulate and sustain a coherent argument in prose
. What we do know is that it's very difficult, and it seems to come after a number of years of practice.
This may not have to be the case with proper teaching
, which is one of the reasons I want to know how the British teach composition. I think the British may be doing it better than we, and perhaps earlier in a student's career (though, again, I don't know). Nevertheless, here in America, at the moment, that's the way it is. It takes a long time for a student to learn how to
formulate and sustain a coherent argument in prose
. This is why I'm going to spend a great deal of time simply having Christopher read quality nonfiction essays and identify the argument, supporting evidence, and logical structure. I'm going to use the British exercise of having a student condense and re-condense a 500-word argument into ever-shorter statements. And I'm going to experiment with Ben Franklin's practice of reverse-engineering of persuasive essays by cutting apart the sentences and trying to reassemble them himself, like a puzzle. It worked for him.
terrific
Comments thread
---
ThereAreOrAreNotShortcutsChooseOne
10 Jan 2006 - 16:13 CatherineJohnson
This is funny. I picked up a book called
Shortcuts for the Student Writer
at Barnes and Noble today. When I looked it up on Amazon to post a picture of the cover, Rafe Asquith's book about teaching Shakespeare to disadvantaged kids also popped up. (Asquith is the Jaime Escalante of ELA.) Title:
There Are No Shortcuts
.
---
IfTheStudentHasntLearned
23 Dec 2005 - 22:16 CatherineJohnson




revision From Catherine: Our new pretend-shirt specifically says "If the student hasn't learned, the school hasn't taught," not 'the teacher hasn't taught'. No more thoughtless (and unintended) teacher-bashing. Seriously. I'm the last person to want to make teachers feel blamed and bashed, seeing as how half my relatives have been or are currently teachers. I'm sure I'll be one again at some point, too. The problem is that, when you talk about schools, it's the teachers who are visible. They're in the trenches, so they get the blame. (I realize I'm not telling teachers anything they don't know.) I know better than that, but I've been sounding like I don't. Time for a course correction.

From Carolyn: Hey, my entire family on my mother's side were also teachers, every man and woman Jack of them. I've been a teacher too; so has Catherine. My observation is that policy flows downhill in a school, and the buck stops with the teachers. They get the responsibility, but not the authority; policy changes really have to start with upper management. We're here to put the pressure on upper management, and support the teachers in doing what they know how to do.


---

OnwardAndUpwardWithMsKozak 23 May 2006 - 22:25 CatherineJohnson



Oh boy, Christopher is a happy guy. He's in heaven. He moved to Ms. Kozak's class today, and came home filled with Ms. Kozak stories. "Ms. Kozak is giving us spelling," he said. "She gives a weekly spelling list. We have to take a spelling test on Friday." "Ms Kozak taught us all the verbs, and she made us take notes. She told us about active verbs." "Ms. Kozak taught us what constructive criticism is. Then she made everybody trade their drafts with their 5 o'clock peer partners." Apparently Ms. Kozak has the kids fill out a clock with different peer partners, so they can switch around amongst the different kids when they exchange their work. Today they were looking at the subparagraph (something like that), the lead, and the 'hook.' "They were really good," Christopher said, speaking of the other kids' works in progress. "I read them. They were really good." "She gives us homework, too," he said, sounding like homework from English class was a gift. So that's the silver lining, one of them anyway. Christopher now believes that a teacher who teaches isn't someone you take for granted. "I did a good impression," he said, too. "I answered all the questions. I did a good impression." That frosts me. Here is a child so eager to please, so wanting to do well in school, that he's thinking how to make a good impression even though he's still too young to know that people 'make a good impression,' not 'do a good impression.' Mrs. Roth has a criminal heart.



meanwhile, back at the ranch The other kids are still ragging Christopher about Mrs. Roth. "You made Mrs. Roth feel bad." etc. The girl who's Mrs. Roth's perceived favorite gave him the finger. They don't make teachers' pets like they used to. Another child reported that Mrs. Roth had said to the children, in class today, that the grade she gave Christopher 'was fair.' Needless to say, that prompted an email to the principal.



---

ReadingDiagnosticAtKumon 10 Jan 2006 - 14:47 CarolynJohnston


Ben and I visited Ginny at the Kumon Center tonight, so that Ben could take the diagnostic test for placement in the Kumon reading program. Ginny and I had a great time talking while Ben ground away at the diagnostic test (just kidding about the grinding-away part -- I just wanted to leave you with the accurate picture of Ginny and Ilaughing and yakking while Ben swotted away on his exam). She was a Japan consultant for a long time, working with American executives to help them learn to deal with Japanese executives. She started a Kumon franchise about 8 years ago because she really believed (and believes) in what Kumon can do for students. It looks as though Kumon might be able to do a lot for Ben. She gave him the primary 6 placement exam in reading, for 6th graders. When he sat down with it, he actually said, "Finally, some real language arts! With real grammar practice and writing! Not this stupid lit log stuff all the time." I was surprised to hear him say that. I know he's treading water in his language arts class -- I know he is not learning much, and he's doing no real expository writing at all. It's a joke, actually. He went to a Core Knowledge school, and they did extensive research reports on topics in history every year after 2nd grade. That was intense; maybe even a little too intense. But when it gets to the point where BEN HIMSELF is complaining about the lack of teeth in his language arts class -- then I sit up and take notice. I was delighted with his performance on the reading exam. She gave him the 6th grade diagnostic test and he went all the way through with one small error. It wasn't easy material, either. What really impressed me was one problem -- which he aced -- in which a short story had been broken up into 8 or 9 single sentences and rearranged; the testee was supposed to number them in their correct order. It wasn't a trivial task. What's amazing about the fact that he aced this question is that sequencing -- correctly ordering things -- was one of Ben's weakest areas, cognitively, as a young child. We spent hours with the Playskool stacking rings and stacking cups, trying to help him put them in the correct order; later, we worked with sets of 3 or 4 simple cards that told a story if you put them in the right order. It is something that typical kids do pretty easily, and we had to work hard to catch up. Eventually we left them behind and moved on with his childhood, because you have to, but to find that he has somehow magically more than caught up in this area is an extremely pleasant extreme surprise. He placed into a section in which he'll work on dependent clauses, mastering the main idea of a paragraph, and vocabulary. Extracting the main idea of a paragraph is one of the most difficult tasks for any autism spectrum kid -- as Catherine and Temple say, autism is a disorder of hyperspecificity. People with very high-functioning autism will seize on a million irrelevant details in a narrative, and completely miss its main point, something we typicals can extract almost without thinking. I am excited about Ben's starting Kumon reading; his success on the diagnostic test is a good omen. And it also did me good to hear Ginny say, "he does well." Because I've known in my heart for years that he does really well, and is someone to be proud of, but I'm often out there waving the flag all by myself.



(Comments thread: notes on DOUBLE YOUR CHILD'S GRADES by Eugene Schwartz — teaching your child to read analytically & take notes)



---

SteveOnTeachingWritingPart2 10 Jan 2006 - 14:00 CatherineJohnson



I'm trying to pull together the Writing thread for my neighbor, and just re-discovered this Comment from Steve:



I just helped my son (4th grade) complete his report/map/craft project on Chirstmas in Greece. (All of the kids had a different country.) As with his other projects, the problem is that the school doesn't prepare them to do the job. They may talk a little bit about what to do, but they don't see what goes on at home. The kids just can't do the project by themselves. If I let him do the project all by himself, it would be horrible, take FOREVER, he would learn very little, and he would get a poor grade. I end up doing the teacher's job. I don't do it for him, but he needed major help in organization, reducing the information down to a reasonable size, and putting it all into his own words. No parent I know likes school projects like dioramas, research reports, and other thematic displays of educational pedagogy and feel-good-ness. Perhaps they expect and want parental involvement?!? I'm more than willing to do my part, but, I really don't want to do their job. Please don't ask me again to practice basic math with my son at home.


There are so many fantastic Comments on this site. I've got a list to pull 'up front,' and am going to carve out some time today to get started, at least. The archived entries on how to teach writing are here.



---

RootWordVisible 11 Jan 2006 - 16:42 CatherineJohnson



Does visible have a root word? Is the root word vis? I'm confused, because the GRE Vocabulary prep site says that 'vis' in 'visible' is both the root and the prefix.



ktm pool A horrifying thought just crossed my mind. It's entirely possible that every single ktm contributor knows the answer to this question. I'll lay odds.



English from the Roots Up


Vocabulary from Classical Roots



update
Google Master recommends Word Power Made Easy. It looks fantastic. I've just ordered a copy.
---

SusanOnPartsAndWholes 11 Jan 2006 - 16:04 CatherineJohnson



This way of looking at the edu-world has been terrifically helpful to me:


Part of the problem is that, like New Math and Whole Language, there is a movement afoot to push what I consider middle school skills down into grade school, all with the assumption that grade school skills will just be learned by osmosis (or shoved onto the middle school teachers...again.) These are your two camps. In the beginning this new way of teaching writing [beginning in Kindergarten] looks very impressive as little persuasive essays come home and state tests appear to improve. Like math, we didn't learn it that way and so what do we know? I believe this is what you would label teaching Whole to Parts. The traditional way of learning writing (or math, for that matter) has always been Parts to Whole, starting with building blocks for younger children (handwriting, grammar, sentence structure, punctuation) and then moving to more complicated techniques requiring better critical thinking skills (notetaking, outlining, etc.) that actually match the child's growing opinions and ideas. This strikes me as common sense, but what do I know? Whether this new way is really better in the long run is still unsure, from everything I've read, yet one can't help notice that something is wrong when college professors complain loudly about students' bad writing skills, and then even request a grammar section on the SATs.



key words: parts to whole whole to parts two camps



---

SentenceCombining 18 Jan 2006 - 16:43 CatherineJohnson



....speaking of books coming in the mail, my copy of Don Killgallon's Sentence Composing for Middle School arrived today. (Killgallon's website) I don't exactly know what sentence combining is, but I have a Bayesian conviction it's going to be the answer to my Writing-Instruction problems at the sentence level, thanks to this fellow:



Grammar teaching and writing skills: the research evidence Richard Hudson (dick@ling.ucl.ac.uk) Dept of Phonetics and Linguistics, UCL, Gower Street, London WC1E 6BT Does a training in 'formal grammar' improve a child's ability to write? At one time it was taken for granted that the answer was yes, so children were taught grammatical analysis as part of the effort to improve their writing. However when educational researchers sought evidence for the expected effects, the results were negative; for example, one of the classic experiments concluded: "It seems safe to infer that the study of English grammar had a negligible or even harmful effect upon the correctness of children's writing in the early part of the five secondary schools." (Harris 1962) A number of studies in the 60s and 70s have since been accepted as 'classic' support for the view that grammar teaching does nothing for children's writing. By the late 60s the dominant view in both the UK and the USA, and possibly throughout the English-speaking world, was that "most children cannot learn grammar and ... even to those who can it is of little value." (Thompson 1969) No doubt this view fitted the spirit of the times both in English teaching (where grammar was seen as a shackle on children's imagination) and in linguistics (where Chomsky was arguing that grammatical competence develops 'naturally' according to an innate programme, so teaching is simply irrelevant). Since then much has changed in both the UK and the USA, and the pendulum seems to be on the return swing. It would be naive to think that the pendulum is driven by academic research - indeed, there has been very little research on grammar and writing since the flurry in the 60s and 70s; rather it reflects very general attitude changes in education and more generally throughout society. However the result is that there is now much more enthusiasm in some educational circles for the idea that conscious grammar (resulting from formal teaching) could have the useful benefit of improving writing..... What, then, does the published research really say about the effects of grammar teaching? [snip] Grammar teaching could be surreptitious, as it were, with a clear underlying theory of grammar but minimal use of grammatical terminology. This is in fact how a lot of grammar teaching has been done; and in particular there is a well-recognised activity called 'sentence combining' which seems to be widely used in the USA. There is some evidence, apparently good, that this kind of activity benefits children's writing (Abrahamson 1977; Barton 1997; Hillocks 1986; Mellon 1969; O'Hare 1973), and in some studies it turned out that this kind of grammar teaching produced better results than more traditional teaching of grammatical analysis. For example, " Hillocks surveys the many studies of the effects of sentence combining, and finds them overwhelmingly POSITIVE at all levels (grade 2 to adult). 60% show significant gains in syntactic maturity; 30% non-significant gains; 10% no gains." (Weaver 1996, reporting Hillocks (1986)). Why should these exercises be so much more successful than traditional analysis? It seems reasonable to assume that it is at least in part because they are exercises in the production of language, and specifically in the production of written language, so they feed much more directly into the child's growing repertoire of productive skills than exercises in grammatical analysis do. In short, they are more closely integrated into the teaching of writing, so the skills acquired in isolation are more likely to transfer directly into a usable skill. However this conclusion does not necessarily rule out the possibility of transfer from grammatical analysis under the right conditions.


This makes sense to me, so I'm going with it. 5 reasons:
I'm a writer, so my intuition about what works in writing instruction is probably worth listening to
I used to teach writing, so my intuition that sentence combining makes sense is, again, probably worth listening to
KUMON Reading uses sentence combining
sentence combining seems somewhat analogous to the way Ben Franklin taught himself to write



We need a Bayesian Rating Scale That way, we could assign numerical values to the question of, Just how strongly do I think I guessed right? Here's a possibility: On a scale of 1 to 7, 1 being 'no clue' and 7 being 'death and taxes, how certain do I feel that sentence-combining will make Christopher a better writer? 6 or 6.5 I'm not feeling a lot of doubt here.



I love this back to Hudson:
In conclusion, the idea that grammar teaching improves children's writing skills is much better supported by the available research than is commonly supposed. However there is no denying the need for more research in this area, so we finish with quotations (from Walmsley 1984) by two of the twentieth century's most distinguished psychologists who have taken an interest in this question. Robert Thouless (1969:211):
"If a small part of the research effort that has been put into demonstrating the uselessness of grammar ... had been distributed over a wider field, more might be known about how skill in the use of English can best be developed." John Carroll (1958:324):
"I am reasonably sure that unless the student gets a feeling for sentence patterning ... his own sentence patterns will show many obvious defects. Research on the effectiveness of teaching English grammar in improving English composition has been mainly negative, but until this research has been repeated with improved methods of teaching English grammar, I will remain unconvinced that grammar is useless in this respect."



I went on a Sentence-Combining treasure hunt on Amazon, and came up with Don Kilgallon as the likeliest prospect. Just glancing through the middle school book, it seems like exactly what I want. From the back of the book:
With the first edition of his book, Don Killgallon changed the way thousands of high school English teachers and their students look at language, literature, and writing by focusing on the sentence. In this revised edition, Killgallon presents the same proven methodology but offers all-new writing exercises designed specifically for the middle school student. Unlike traditional grammar books that emphasize the parsing of sentences, this worktext asks students to imitate the sentence styles of professional writers, making the sentence composition process an enjoyable and challenging one. Killgallon teaches subliminally, nontechnically--the ways real writers compose their sentences, the ways students subsequently intuit within their own writing. Designed to produce sentence maturity and variety, the worktext offers extensive practice in four sentence-manipulating techniques: sentence unscrambling, sentence imitating, sentence combining, and sentence expanding. All of the activities are based on model sentences written by widely respected authors. They are designed to teach students structures they should but seldom use. The rationale is that imitation and practice are as valuable in gaining competence and confidence in written language production as they are in oral language production. Since the practices have proven successful for the great majority of students who have used them in all kinds of schools, it's demonstrably true that Sentence Composing can work anywhere--in any school, with any student.


I believe it. Kilgallon has written books for all grade levels.









Bayesian statistics & false positives
Bayes & the human mind
Bayesian reasoning, intuition, & the cognitive unconscious
most bell curves have thick tails
ECONOMIST explanation Bayesian statistics
Bayesian certainty scale
sentence combining
Smartest Tractor on Killgallon & 5 ways to combine sentences
Bayesianprobability


-- CatherineJohnson - 17 Jan 2006
---

NoGradeInflationInTheSuburbs 16 Sep 2006 - 21:07 CatherineJohnson



I say we get rid of middle schools altogether. Ed just called. On the train he had a chat with a distinguished academic, a Brit. Her daughter is in middle school, and is doing badly. As the mom put it, 'my very bright daughter who is getting bad grades.' The mom just wrote a paper, start to finish, for her daughter. The grade? C- Ed said, "Very few Brits who've become distinguished professors can't write." update: Ed now says it was a C+, not a C-. He also talked to the professor again, and learned that the only reason she'd written the paper was that her daughter was completely overwhelmed with work that night. There was no way she could finish everything, so the mother wrote the paper and the daughter did everything else.



Ed gets a B- So Christopher just handed in his first paper to his new English teacher. Ed worked closely with him on it. He didn't write it. He read Christopher's rough draft and made comments, as a teacher would do, and as this teacher does.* Then Christopher revised. Ed checked grammar, punctuation, paragraph structure, and topic sentences. The paper came back yesterday with a grade of 80. I better try my hand on the next one. See if we can get that baby up to 83 or 84. [update: ok, bad idea ]



my Secret Plan This reminds me of my Secret Plan. Back when Christopher got his two Ds from she-who-shall-be-nameless and was asked, in front of the class, 'Are you trying to do the work at all?' I mentioned that Christopher would not be writing any more papers for this teacher. What I didn't say was that, henceforth, I would be writing Christopher's papers for this teacher. Ed and I agreed on that course of action the day he wrote his email to the principal. My plan was to write all of Christopher's papers, start to finish, collect my Cs and Ds, and then, at the end of the school year, publish the whole lot of them on the internet - or, better yet, publish the whole lot of them on the internet and write an article about my experience. Bestselling author flunks middle school English. No! Make that Bestselling author with glowing reviews flunks middle school English. That works. I would have done it, too.



at Princeton Ed told me a great story from his Princeton days. He met his first wife there. In one of her history courses, she got stalled; just could not bring herself to write the paper that was due. Finally a professor friend of theirs, also a historian, wrote it for her. I find that shocking, but there it is. This was a famous professor; I think he's well-known & respected to this day. (Come to think of it, he may have been a Brit, too.) When Ed read the paper he told his girlfriend, "This is too good, you can't hand this in." She handed it in anyway. She got a B+.



grade inflation for children who are struggling, grade deflation for children who aren't I'll write a serious post about this at some point, but that's for later. Suffice it to say that, from where I sit, the notion that there is massive 'grade inflation' in American schools has it exactly backwards. We're experiencing grade deflation. We have a child who does better work at a younger age than either of us ever did, and he's getting worse grades. Much worse. Other parents have said the same. I don't know why this should be. But I have to consider the possibility that Grading Hard is another form of false rigor. You know the curriculum is rigorous because the kids are getting Bs, not As. Or Cs and Ds, not Bs. As things stand, the system is filled to overflowing with bad incentives. A behaviorist would tell you that 'incentives' operate mostly outside conscious awareness. That's certainly what I believe. There are many, many incentives in our school system - perhaps especially in well-financed school districts like my own - to look like you're offering a rigorous, high-quality curriculum whether you are or not. It would be a miracle if schools hadn't responded to these incentives - and it would be a miracle if they had any idea that they have responded to these incentives.



alternative hypothesis OK, this makes more sense (from Ken & Steve) [update: this makes sense, but it isn't what's going on in Irvington]: Ken:
My theory is that in courses where there is subjective grading (most courses outside of math and science) a student's grades are mostly determined by his academic reputation. [snip] I transferred schools often as a kid -- in 5th grade, in 7th, and in 10th. Every time I transferred, my grades would always dip a little (I'd get more Bs than A's) until the teachers got to know me. After a quarter or so, they'd always return back up to where they'd always been. I basically I had to re-prove I was an A student before the teachers handed out A's again. Then there was the time in senior year of high school where I had to take a lower track class (religion I believe) because it was the only class that I could fit in my schedule and even then I had to go seven periods straight through without a lunch. For the first half of the year, the teacher knew who I was and knew I was in his class and graded me accordingly. But, he left after the first semester and a new teacher taught the course. He was new so he didn't know me. I was just another non-college bound kid to him and he didn't exactly have high expectations of the class. Needless to say, he gave me the lowest grade that semester. This wasn't a class of A students; these were mostly B students and they deserved Bs. Then there was the time in college when I gave all my psych class papers to my friend who was taking the same class two years after I took it (different teacher though). I got all As in that class, don't know whether they were deserved or not. He got out with Cs using the same papers that got me As. Go figure.


Steve:
This is the competitive ice skating grading philosophy. Some skaters can never win no matter how well they do. It's kind of like a running average grade.




wicked thought for the day This is reminding me of that famous social psych experiment where perfectly normal people checked into mental hospitals as patients with psychiatric diagnoses, and then acted normal. All of their normal behaviors, IIRC, were interpreted by staff as acting-out or psychotic. (NOT FACT-CHECKED) Some writer-parent with time on his/her hands ought to write all his/her kid's papers some year as an experiment. PLEASE NOTE: THIS PERSON WILL NOT BE ME. I'd love to see someone do it, though.



update: fact-checked "On Being Sane in Insane Places" I was right. After the 'pseudo-patients' were admitted to the psychiatric hospital, all acted sane. None of the doctors picked up on it, but some of the patients did:
The pseudo-patient's sanity went undetected. They spent an average of 19 days (range of 7 to 52 days) on the ward, before being released. When released, they were diagnosed as being `schizophrenic in remission' not as being sane. Some visitors and patients detected the pseudo-patients' sanity (35 out of 118 patients).




* I must add this: Christopher's new English teacher is lovely, and is teaching a serious course. Christopher comes home nights and reads me the notes he's taken; he's shown me the grammar and spelling they're working on (excellent); I've read the writing instructions she's given them (also excellent). She's even working on his handwriting, which is almost enough in and of itself to put her in my pantheon. Her grading may be stricter than I think right (we'll see), but she is teaching and Christopher is learning. Perhaps even more importantly, he's motivated to learn. In her class, he wants to do his best. UPDATE 9-27-2006: She was a pretty harsh grader, but Christopher was able to improve his work over the course of a semester. The comments at rate my teacher are interesting.


no grade inflation in the suburbs
grade deflation in Irvington
grade deflation in the suburbs, part 2
is there a dangerous myth of grade inflation?
gradedeflation



-- CatherineJohnson - 31 Jan 2006
---
SomethingElseToWorryAbout
01 Feb 2006 - 13:22 CatherineJohnson
penmanship


Cody Lesko and his second-grade classmates practice legibility at Don Juan Avila grade school in Aliso Viejo.
(Mark Boster / LAT)




The heyday of penmanship instruction was in the 1910s and 1920s, when students were taught to practice shapes in unison as teachers shouted orders in military-like drills, said Tamara Plakins Thornton, author of "Handwriting in America" and a history professor at the State University of New York in Buffalo. At the time, the discipline required to master penmanship was believed to build character and foster virtue, she said. Juvenile delinquents were forced to do rote drills in an effort to rehabilitate them. It was foisted upon new immigrants to help them assimilate. [snip] Also, a soon-to-be-published nationwide survey of primary school teachers found about 90% had received little or no formal training in how to teach penmanship. "They didn't feel they were prepared, or they had little training and it wasn't something they particularly liked to teach," said Steve Graham, a professor at Vanderbilt University in Nashville who has studied handwriting since 1979 and who conducted the survey. [snip] But penmanship remains crucial to a student's success, Graham said. A prime example is the SAT's new timed essay section, which must be handwritten. Though SAT graders are instructed not to let legibility influence how essays are scored, at least 10 studies have concluded that that's impossible, Graham said. A 1992 study of graders who had been so trained found that neatly written essays received the equivalent of a 2.5-point benefit on a 100-point scale. Among untrained graders, the advantage grew to more than four points. "You say, 'I want you to rate this for quality and content and ignore the handwriting.' They can't do it," Graham said. "The compositions with poor legibility get lower ratings and the ones with more legibility get better grades, even though the content is the same." The new SAT section is among the factors prompting a few suburban school districts to revive the emphasis on penmanship, according to Gisele Ragusa, a USC professor who studies language and literacy instruction.


One reason graders don't/can't ignore handwriting is that they almost certainly know, at some level, that very bad handwriting tracks with learning disabilities. When Christopher was in Kindergarten, we were told that he was at risk for dyslexia because his handwriting was so poor. I checked with John (Ratey) who confirmed it; bad handwriting & LD track. You can have bad handwriting & no LD, but if you have LD odds are your handwriting stinks. (Apparently this has to do with 'handwriting' regions in the brain being next door to 'reading' regions....something like that. So you can get a spill-over effect when regions involved in reading aren't working so well.) I've spent a fair amount of time working on Christopher's handwriting, against a backdrop of Major Spousal Dismissal. Then we had a birthday party and one of the guests was a kid with a fair number of learning problems. The kids had all signed their own birthday cards, and that kid was the only kid with handwriting as bad as Christopher's. After that, Ed had a (somewhat) different attitude. If Christopher's handwriting looks like the handwriting of a kid with major learning problems, that's not a Good Thing. Ed's handwriting is psychotic, fyi. Mostly because he's a lefty. Back to Kindergarten: after we got the word on Christopher's high-risk handwriting, I freaked. I figured: OF COURSE. We've got two kids with autism; our 3rd kid can't possibly escaped unscathed. So dyslexia it is! Ed dismissed the whole thing (he's a Dismisser), and, fortunately, turned out to be right. Two weeks later Christopher started reading on his own. He just burst into literacy, suddenly & without warning. As an aside, IIRC, about 10% of kids who are given systematic phonics instruction - which I think Christopher was - learn to read 'on their own,' without further instruction. After that he scored incredibly high on all reading tests, sometimes as much as 1 1/2 to 2 years ahead of grade level..... ....and then he had a 4th grade slump that took us completely by surprise. All of a sudden, he just stopped reading. I've told this story before, but since so many of you have little kids, I'm repeating it. Reading is a skill you need to stay on top of at least into middle school. (And maybe beyond? I don't know.) As far as I can tell, the fact that your little one reads well isn't a guarantee that he's going to continue to read well. I think the wall Christopher hit — and that kids in general hit — was multisyllabic words, which crop up in 4th grade texts. Here's the reading factoid that surprised me: Perfectly normal, good readers can't sound out nonsense multisyllabic words. I didn't believe this until I tested Christopher myself. I gave him some two-syllable nonsense words to read, and, sure enough, he couldn't read them. My perception now is that kids need more reading instruction once they hit 4th grade — and a different form of reading instruction. (I think one of you posted an interview with Reid Lyon who said that we need more research on older readers, not just on the little kids, right? I may be able to find it.) Christopher recovered quickly from his '4th grade slump.' I dont know why. I do know that I started the Megawords spelling program with him the summer after 4th grade, and he started reading again shortly thereafter. Whether or not Megawords was the help he needed, I don't know. I tend to think it was. We've been using Megawords ever since. It's an 8-year spelling program for grades 4 through 11. We're in the middle of Book 3, and I'm hoping to be into Book 5 by fall.



Megawords research base The Megawords paper is terrifically useful, and jibes with what I've read in materials that weren't produced as marketing materials. I'd pull some passages, but Adobe Acrobat won't let me copy text from the file. Suffice it to say that 4th grade is a turning point for reading skills. That's the year when children begin to read words syllable-by-syllable instead of letter-by-letter; it's also the year they shift from decoding words to decoding the meaning of the words. My feeling is that schools probably drop the ball at this point. Phonics is about letter-to-sound correspondence; syllables are a whole different thing. I've never heard of schools formally teaching children to decode syllables. Megawords also teaches word structure, vocabulary, (some) reading comprehension, and reading fluency. Each unit includes a timed reading test.






back to handwriting Two years ago I went on a tear, researching handwriting philosophies, curricula, and programs. It was semi-fun. (The World Handwriting Contest, or whatever it's called, is cool.) The book I decided on is Write Now by Barbara Getty and Inga Dubay. It's essentially a remedial program for people like doctors whose handwriting is so bad even a pharmacist can't read it, which was exactly what I need & needed. I like it.



update: an Amazon reader dissents! He might be right.....



Handwriting without Tears If you're serious about a handwriting curriculum (I wanted something quick & dirty), this may be the one to use. from the TIMES article:
The Capistrano Unified School District in Orange County is among them. Last fall, the district's elementary schools began using a new penmanship curriculum, Handwriting Without Tears, that's intended to be easier for students to master. This is not your mother's penmanship course. Printed letters are not learned in alphabetical order but in groups of similarly formed letters. Cursive letters do not slant to the right, and most flourishes have been eliminated. "Make it cleaner, make it vertical and keep it simple," said Jan Olsen, an occupational therapist in Maryland who developed the curriculum. "I don't do loop-de-doops. I don't do curlicues. I don't do all that frou-frou stuff."




-- CatherineJohnson - 31 Jan 2006
---
SandraStotskyOnReadingAndEdSchools
30 Jun 2006 - 16:42 CatherineJohnson
Abstract: Reading instruction is one of the very few areas where it is not the case that "more research is needed." Educational policy makers already have the theory and the evidence supporting it to guide the implementation of effective reading programs from K-12. In fact, they have had the theory and the evidence for decades. The central problem they face in providing effective reading instruction and a sound reading curriculum stems not from an absence of a research base but from willful indifference to what the research has consistently shown and to a theory that has been repeatedly confirmed. Using Jeanne Chall's The Academic Achievement Challenge as a point of departure, I suggest why our education schools, through their influence on teachers, administrators, textbook publishers, and state and national assessments of students and teachers, have come to be the major obstacle to closing the "gap" in student achievement.
source:
Why Reading Teachers Are Not Trained to Use a Research-Based Pedagogy:
Is Institutional Reform Possible?
Sandra Stotsky
Research Scholar
Northeastern University
Prepared for the Courant Initiative for the Mathematical Sciences in Education Forum:
"Delivery on the Promise of Mayoral Control"
Courant Institute of Mathematical Sciences
New York University
October 2, 2005





David Klein on Bennet-Kew
Not all teachers can accept the kind of environment one finds at Bennett-Kew. Newly credentialled teachers from prestigious universities are sometimes turned away after a semester or two. Education college doctrine is often at odds with what works at Bennett-Kew, and Mrs. Ichinaga has found that in some cases noncredentialled teachers provide better instruction than credentialled ones.
source:
High Achievement in Mathematics:
Lessons from Three Los Angeles Elementary Schools
by
David Klein
Commissioned by the Brookings Institution
August 2000

I have never heard of it
Notices [of the American Mathematical Society]: Starting in 1968, the government funded a huge study called Project Follow-Through. It cost a billion dollars and ran almost thirty years. The purpose was to examine how different teaching methods or philosophies affected student performance. What they found was that the traditional, "direct instruction" method was the most effective. Are you familiar with this study? [President of NCTM,] Gail Burrill: I have never heard of it.

source:
Interview with Gail Burrill by Allyn Jackson





Project Follow-Through — what happened? I've barely skimmed the surface of writing about what happend and why. However, out of my very small sample of articles on the subject, Cathy L. Watkins' piece is the first thing I'll read in full. excerpts:
The history of Follow Through and its effects constitute a case study of how the educational establishment functions. As in other bureaucracies, it is composed of parochial vested interests that work to either maintain the status quo or to advance a self-serving agenda. As a result, the largest educational experiment in history (costing almost one billion tax payer dollars) has been effectively prevented from having the impact on daily classroom practices that its results clearly warranted. Let's look at some factors that operate at each level of the educational establishment to influence decisions about teaching methods and materials. Policymakers. Follow Through demonstrated that public policy is based on public support, not on empirical evidence....Because the Direct Instruction model represents a minority view in education, it was not surprising that policymakers failed to take a strong position in support of the Follow Through results. Although some policymakers may have some formal training in areas of education, they typically rely on input from education professionals when developing and supporting programs. The influence of stakeholders in traditional educational practices can be seen throughout the history of Project Follow Through....For example, the chairman of the Follow Through National Advisory Committee was the dean of the Bank Street College of Education, whose model was ineffective in improving academic achievement or affective measures. ....In fact, some social policy analysts assert that in situations where administrators are strongly convinced of the effectiveness of a program, it is likely that an evaluation will be disregarded. This is tragically illustrated in California where policy makers enamored with Whole Language were seemingly incapable of attending to data showing serious declines in students' reading performance, including a national assessment on which California students placed last. [snip] Colleges of Education. Project Follow Through was unique because it examined not only instructional programs, but the educational philosophies from which they were developed....The majority of models were based on philosophies of "natural growth" (Becker and Carnine, 1981) or what Bijou (1977) referred to as "unfolding." According to these models, learning involves changes in cognitive structures that are believed to develop and mature in the same manner as biological organs. Whole Language is an example of instruction derived from this philosophy. It is based on the belief that reading develops naturally given sufficient exposure to a print-rich environment. The second philosophical position is concerned with principles of learning or "changing behavior" (Becker and Carnine, 1981). From this perspective, teaching involves specifying what is to be taught and arranging the environment in such a way that the desired change in behavior results. Although the data from Follow Through support the latter position, the majority of colleges of education espouse a philosophy of cognitive restructuring. Thus, the data from Follow Through fail to support the philosophy that dominates colleges of education. This obviously made it difficult for educators to accept the Follow Through findings and they responded by discrediting the evaluation as well as by voicing specific objections about the Direct Instruction model or questioning the values of the model. For example, educators are fond of accusing direct teaching approaches of ignoring the "whole child" by emphasizing academic achievement at the expense of affective development. The Follow Through data clearly show that no such trade-off occurs. The Direct Instruction model was more effective than any other model on measures of self-esteem. A second objection is that this Direct instruction is reductionistic and results in only rote learning of non-essential skills. Yet, the data show that students in the Direct Instruction model demonstrated superior performance on measures of complex cognitive skills. In contrast, not a single model that set out to improve these cognitive skills was able to do so. [snip] The training paradigm underlying most teacher training programs has little to recommend it, with students spending the majority of their time listening to lectures about theory and method. Sponsors of Follow Through models found that lectures about teaching had little impact upon actual teaching practices. Training was most successful when it included modeling of the desired behaviors, opportunities for teachers to practice, and feedback about their performance (Bushell, 1978).... Teachers. Probably the biggest obstacle is the fact that the instructional methods a teacher uses are most likely to be those taught during his or her own training....there are currently thousands of teachers in classrooms who do not know how to teach beginning reading, because the professors who "taught" them adhered to a philosophy of "natural growth." One teacher confided to me, "I do not know how to teach reading to someone who doesn't already know how to read"! Teachers may not seek out empirically validated methods, such as Direct Instruction, because they fail to recognize that their current methods are not effective. [ed.: self-assessment is difficult for everyone, not just for students] Student failure is more likely to be attributed to deficits within the child or to external factors such as the child's home life, than to ineffective instruction. ...even if teacher did know there was a better way to teach, how would they acquire the necessary skills? Surely not by returning to the schools where they received their initial teacher training. Teachers who are motivated to look for and use effective methods, often run into opposition.... School Districts. The fact that effective teaching methods are available does not mean that they will be adopted. According to Alan Cohen (personal communication, 1992), "We know how to teach kids, what we don't know is how to get the public schools to do it!" ....One way that Follow Through differed from other federally funded programs was that in exchange for funding, particular instructional practices were specified and monitored. This system of supervision resulted in a higher degree of fidelity of implementation of the model than might otherwise be expected. However, schools are generally not organized to provide the level of supervision that Follow Through model sponsors found necessary to ensure fidelity of implementation. Publishers. Much, perhaps most, of what a teacher does is determined by the materials he or she uses....materials are not field tested to ensure their effectiveness with children. The publishing industry does not initiate the development of instructional materials, but instead reacts to the demands of the educational marketplace....In California the state adopts an instructional framework. Criteria for instructional materials are then derived from the framework. Publishers are provided these criteria and busily get to work developing instructional materials that conform to them. They submit their materials during the textbook adoption process and panels evaluate the extent to which the materials correspond to the specified criteria. Noticeably absent from these criteria is any mention of measured effectiveness. ...field tests are expensive, and the prevailing contingencies provide absolutely no incentive for publishers to conduct them in order to provide learner verification data because such data are not considered in textbook selection and adoption. (See "Why I sued California, Engelmann, ADI News, Winter, 1991). The Public. What the public has supported is a system which has continued to neglect effective methods of instruction....Parents and others have been led to accept that the failure of a great many students to learn is due to deficits in the children. The general public has no way of knowing that children's achievements are largely a function of how they are taught.
source:
Project Follow-Through: Why Didn't We? (full text of Cathy L. Watkins' article)




teaching to crammery I've attended many CSE meetings, and until recently it hadn't occurred to me that our definition of 'learning disabilities' is entirely a function of public school curricula and teaching practices — which is not to say children don't have biological differences in learning ability. They do. But the definition of LD is comparative. You don't diagnose a learning disability with a brain scan or a blood test. In fact, I don't think learning disabilities are actually 'diagnosed' at all, are they? [please fill me in — I remember my neighbor, who is a clinical psychologist, explaining this to me a couple of years ago...] IIRC, a child's problems in school 'qualify' as a learning disability when he or she has a normal IQ, but performs two years below grade level. The possibility that the child may be two years below grade level because of a problem in the school, not the child, is never raised — and, in fact, can't be raised. It's not on the menu. In 100% of all cases, the problem is discovered in the child, not in the school. Once you let this fact sink in for a bit.....you're midway into a paradigm shift. A big one. At ktm, we've talked about kids who do OK in spiral curricula. I was one of those kids; probably many or most of you were, too. Lately I've been wondering what it is about some children that allows them to do OK in courses that aren't taught to mastery. I've called Christopher's accelerated math class a Death March to Algebra. It is a Death March to Algebra, but there are going to be a bunch of kids still standing at the end. If I have anything to do with it, Christopher will be one of them. How are they doing it? And how normal is it that they are doing it? Lately I've been realizing......we've based our concept of normal learning on these kids. Learning disabilities are defined in relation to these children. Christopher's class is mostly populated by 'high-achievers,' by which I mean kids who do OK in spiral curricula. I'm starting to see this particular group of kids as a group, as a specific sub-population within any larger population of children. There's 'something about them' — something different. (I'm thinking it has to do with speedy memory; these are kids who can be taught to crammery. But I don't know.) A child who's two years behind the kids who 'do OK' in a spiral curriculum is diagnosed with LD. At the moment, I've got only one word to say about this realization and what it implies, or may imply: yikes



update: from Charles
The indispensable Fordham Institute had a big report on why the big Follow-Through study was ignored. Why Education Experts Resist Effective Practices (And What It Would Take to Make Education More Like Medicine) by Douglas Carnine

If you're interested in Project Follow-Through, Carnine's article is probably the place to start.


Washington Times article on Project Follow-Through
Effective Educational Practices (issue devoted to Project Follow-Through]]
Project Follow-Through: Why Didn't We? (brief summary Watkins' article)
Project Follow-Through: Why Didn't We? (full text of Cathy L. Watkins' article)
Sciencephobia (EDUCATION NEXT)
Illinois LOOP page on Project Follow-Through
cram school
teaching to crammery in middle school
the kind of kids who can be taught to crammery
free teach to crammery clip art
teachtocrammery



-- CatherineJohnson - 06 Feb 2006
---

AlphaSmartReducedPrice 23 Jul 2006 - 11:18 CatherineJohnson



I talked to the folks at AlphaSmart today & learned that the price has been reduced 30%. $199 (which is what I paid for mine years ago) down to $139. The price is reduced because the company may discontinue AlphaSmarts; the woman on the phone wasn't sure. This news prompted me to buy one for Andrew on the spot. (Impulse purchase alert.) I hope they don't discontinue the AlphaSmart, but the possibility that they might is reason to buy one before they do, not reason to move on to the new, improved Neo or Dana (though the Neo probably is an improvement). Ed bought a Dana as soon as it came out and has had problems. I can't remember now whether his problems — losing his research notes from a trip to France — were the machine's fault, or his, but I have a memory the problem was in the machine... UPDATE 7-23-2006: The original AlphaSmart is no longer shown on the site. Now they're just selling the Neo for $249 and the Dana for $429. I should have bought another AlphaSmart while I had the chance. When I turned on my AlphaSmart for the first time in at least 2 years last weekend, everything was still there where I left it. I'd guess that whatever bugs the Dana had at first have been worked out, but I know the AlphaSmarts can live in a backpack. I also got a new keypad for 25 bucks, AND — once you get going with a completely un-thought-through semi-major purchase, you may as well go for broke — I also purchased two 10-dollar cloth slip covers so as to avoid a repeat of the gummy keyboard mishap. I'm thrilled Andrew will have his own machine. He can be liberated from doing his addition problems at school with stamps and inkpad. Talk about inefficient.



Neo from the website:
Features:
Neo is a rugged and lightweight tool that can be used anywhere, with 700 hours or more of operation on 3 AA alkaline batteries or 200 hours on a charge. Instant on/off and autosave eliminate startup delays and accidental data loss.
Affordable and expandable.
Neo offers the lowest cost of ownership compared to other computing technology. Plus, with the extensible SmartApplet architecture, new functionality can easily be added so you can get more from your Neo investment.
Connectable.
Easily synchronize data with a home, classroom or office PC. Built-in word processor.
Easily synchronize data with a home, classroom or office.
AlphaWord Plus, a full-featured word processor that provides:


Eight active file spaces for one-key file access
Named files for convenient file management
Spell-Checking and Thesaurus
User dictionary for adding additional words and terms
Linked files for rubrics, homework instructions, or reference materials
Find/replace and word count
Spanish-English word lookup
Built-in help system for quick access to command reference

The large screen and new font technology display up to twice as much text as the AlphaSmart 3000. Students can save hundreds of pages of text with room for SmartApplets " software programs extending classroom versatility.




prices
AlphaSmart $139

Neo by AlphaSmart $249

Neo Rechargeable $269
Dana by AlphaSmart $379 new price: $429

Dana Wireless $429




AlphaSmart
AlphaSmart reviews
AlphaSmart (& letter to LA Times)
AlphaSmart & Andrew & KUMON
AlphaSmarts reduced 30%
AlphaSmart to the rescue
the joys of primitive computing
the joys of primitive computing



-- CatherineJohnson - 10 Feb 2006
---

PrimitiveComputing 15 Feb 2006 - 01:44 CatherineJohnson



At least 2 ktm Contributors have ordered AlphaSmarts since I started obsessing about the things last week. No question I missed my calling in life. I was supposed to be a Travelling Salesman. This reminds me of the time my mom and I interviewed her Uncle George, who was the patriarch of the family, to the extent that we had a patriarch, which we didn't. Uncle George was an engineer. He worked all over the world, in Saudi Arabia, South America — everywhere. He has incredible stories of his wife giving birth in the middle of South American revolutions. Anyways, we were talking about his father, my Grandad McCammon, a Methodist minister who was president of the first Methodist college in Illinois. Uncle George said (paraphrasing), 'Dad wasn't really a religious man. He was a salesman.' I just about fell out of my chair. I'd been wondering about that. I like religion myself, and try to 'be religious,' but it doesn't come naturally. It's something I have to work at (and it tends to be something I put off working at.) Tearing around the internet grabbing folks' arms and urging them to BUY THIS REDUCED-PRICE ALPHASMART NOW! is what comes naturally. Blood will out. In case you're wondering, the reason my Granddad McCammon became president of the first Methodist college in IL was that he'd raised enough money to build a Methodist Fellowship Center (I think that's what it's called) at the U. of Ill. Folks had been trying to raise the funds for awhile without much luck. When my Granddad took over, he got the money. That's selling. His reward was to be named president of the Methodist College.



On the Joys of Primitive Computing: The AlphaSmart Neo While I was hopping from one AlphaSmart website to the next, I found this terrific essay on the joys of primitive computing by Kendall Clark. I agree with every word that a) applies to me and b) I understand.


Part of being a savvy technologist includes staying on the perpetual hardware upgrade habitrail -- or so people too often assume. Some of us, however, are done with hardware. I put myself through college, back in the day when Intel' 80386 CPU was a big deal, by building computers for aeronautical engineering students at the University of Texas, where I wasn't a student. I am so over hardware, and I have been for more than a decade. I take pride in making my living from technology and doing so with very old, even decrepit hardware. My main server for five years has been an IBM Thinkpad I found in a dumpster. My only extravagance was to max out its RAM at 512 MB. My everyday system is a nice 15" Powerbook supplied by UMD. While OSX is nice, it's not exactly Linux on an Opteron. I'm bored by hardware and a bit cheap about it, too. All of which makes the fact that I've fallen in love with a new box (and a new kind of box) all the more curious. I'm talking about my new Neo by AlphaSmart, upon which I'm typing this weblog entry. Before saying more, thanks to Paul Ford for telling me about the Neo. Paul rocks. Oddly enough, the Neo is basically a computer for school children. It's stunningly stupid and, well, primitive. I'm enjoying it so much, and being so productive with it, that it's got me thinking about what I'll call Primtive Computing and Power User Devolution. The Neo is interesting not because of what it does or what features it has, but what it can't do and the features it's missing. It's all about one thing and one thing only: writing. [ed.: I wrote a huge part of the ANIMALS IN TRANSLATION proposal on my AlphaSmart, sitting at the picnic table outside the kitchen.] I'm most comfortable turning any task into a writing task (when all you have is a hammer...), which means I'm super comfortable with a primitive device that's really only good for writing. Specs? I don't even know what kind of CPU this thing has, and I couldn't care less. The OS is some homegrown thing, apparently, I think the OS is some variant of PalmOS, but I don't really know. Or care -- cultivating ignorance about irrelevant details is part of the ethic here, I think. The word processor, the only app it has, is brain dead. Which means no distractions; it gets out of my way as well as venerable Word Perfect 5.1 for DOS used to -- a writerly experience I've only come close to replicating with Emacs. The keyboard action is passable; not great, but no impediment. The screen is a measly six lines, and I'm finding it perfectly acceptable. Especially when it meaans that battery life -- powered by 3 AA batts -- is a remarkable 700 hours. Yes, 700 hours! The damn thing weighs all of 2 lbs, though it feels lighter. It's the ultimate road warrior's tool, at least if you think of a road warrior as a writer. My joy at the sheer utlity of the Neo -- even at the rather inflated price of $250 [ed.: the original AlphaSmart is on sale for $139! Not $250!] -- leads me to wonder whether Primitive Computing is a trend of larger significance. Maybe the sign of a real power user is someone who's happy to get by with less, rather than ever insisting on more. Using the Neo is of a piece with the Hipster PDA and with Danny O'Brien's ethnographic observations about the ubiquity among the power set of text files as a first class organizational tool. [ed.: no idea what he's talking about] The Neo is the closest I'm going to get to the kind of intentional simplicity that could lead to something like Walden on the job. (A chimerical goal, to be sure, since Walden was mostly about not working for The Man, rather than doing so sanely. Oh well!) .... [snip] As the man used to say back in the day: Highly Recommended.


The best thing about the AlphaSmart & the AlphaSmart Neo? You can't hook them up to the internet.






Kendall Hunt
Mind Swap - Maryland Information and Network Dynamics Lab Semantic Web Agents Project
(Kendall Hunt is part of this)





AlphaSmart
AlphaSmart reviews
AlphaSmart (& letter to LA Times)
AlphaSmart & Andrew & KUMON
AlphaSmarts reduced 30%
AlphaSmart to the rescue




-- CatherineJohnson - 14 Feb 2006
---

ConstructivismAndRoteMemorization 06 Mar 2006 - 03:47 CatherineJohnson



I'm frequently struck by how much rote memorization is required — whether implicitly or explicitly — by constructivist curricula. Here's an example:
The whole-word approach to spelling instruction has both advantages and disadvantages. The primary advantage to the whole-word approach is that it works very well for words that are considered irregular. Irregular words are words that cannot be spelled by applying general spelling conventions. Some examples of irregular words are: yacht, quiet, and friend. The disadvantage to the whole-word approach is that it relies on rote memorization for all words, instead of taking advantage of phonemic rules that can simplify the task of spelling. Relying solely on rote memorization for spelling could be compared to requiring students to memorize the answers to all multi-digit subtraction problems instead of teaching them the rule for borrowing (Dixon, 1993). To summarize, rote memorization is not the most efficient strategy for spelling instruction, unless the spelling words are irregular, meaning that they cannot be spelled by applying general spelling rules. source:
Spelling Research (pdf file)
Flint Simonson, Lee Gunter, Nancy Marchand-Martella, Ph.D.
(research paper commissioned by SRA)



Although Megawords, the program I'm using with Christohper, does not use the term 'morphograph,' my sense is that it's a 'morphographic' spelling program. Here's more from SRA:
A morphograph is the smallest unit of identifiable meaning in written English. Morphographs include prefixes, suffixes, and bases or roots. Many words in the written English language can be created by following a small set of rules for combining morphographs. For example, the word recovered is made up of the prefix re, the base cover, and the suffix ed. Using the principles that govern the structure of words, the morphemic approach to spelling instruction teaches students the spellings for morphographs rather than whole words and the rules for combining morphographs to spell whole words correctly. For example, using a morphemic approach, students would be taught that when a base ends in the letter e (e.g., make) and is to be combined with the /ing/ suffix, the letter e is always dropped (make becomes making).




Louisa C. Moats on spelling and reading According to Louisa C. Moats, the spelling of English language words isn't as irregular as most people believe:


The spelling of words in English is more regular and patternbased than commonly believed. According to Hanna, Hanna, Hodges, and Rudorf (1966), half of all English words can be spelled accurately on the basis of sound-symbol correspondences alone, meaning that the letters used to spell these words predictably represent their sound patterns (e.g., back, clay, baby). These patterns, though, are somewhat complex and must be learned (e.g., when to use "ck" as in back and when to use "k" as in book). Another 34 percent of English words would only have one error if they were spelled on the basis of sound-symbol correspondences alone. That means that the spelling of 84 percent of words is mostly predictable. Many more words could be spelled correctly if other information was taken into account, such as word meaning and word origin. The authors estimated that only four percent of English words were truly irregular. Thus, the spelling of almost any word can be explained if one or more of the following five principles of English spelling is taken into account: 1) Words' language of origin and history of use can explain their spelling. 2) Words' meaning and part of speech can determine their spelling. 3) Speech sounds are spelled with single letters and/or combinations of up to four letters. 4) The spelling of a given sound can vary according to its position within a word. 5) The spellings of some sounds are governed by established conventions of letter sequences and patterns. source:
How Spelling Supports Reading And Why it Is More Regular and Predictable Than You May Think (pdf file)
Louisa C. Moats
AMERICAN EDUCATOR
Winter 2005/2006



Left to their own devices, most students don't just happen to pick up on these 5 principles. They have to be taught.



skills taught in Megawords from the website:
6 types of syllables
syllabication rules
Prefixes
Suffixes
Schwa sound
Vowel variations
Consonant variations
Unaccented vowels
Writing
Reading
Spelling
Affixes and roots
r-controlled vowels
Digraphs
Accent patterns
Assimilated prefixes
Parts of speech


We're 3/4 of the way through the 3rd book,* and I would agree with every item on this list except for 'writing' — partly because we haven't been doing the final page of each unit, where the student is supposed to write several original sentences. We've spent a HUGE amount of time on the schwa sound. Don't ask me what the schwa sound is. It's some kind of namby-pamby, swallowed-up, semi-vowel sound that's not much of a sound at all. The schwa sound is HELL on spelling.



update: morphemes versus rote memorization This is a useful passage:
The morphemic approach to spelling instruction offers several advantages. First, morphographs are generally spelled the same across different words. For example, the morphograph port is spelled the same in the words porter, deport, and important. Second, when the spelling of a morphograph changes across words, it does so in predictable ways. The morphograph trace is spelled differently in the words traces and tracing, but the change is governed by the rule for dropping the final e. Third, the number of morphographs is far fewer than the number of words in the written English language, and the number of principles for combining morphographs is relatively small. Therefore, teaching students to spell morphographs and teaching the rules for combining morphographs will allow students to spell a far larger set of words accurately than by teaching individual words through rote memorization of a weekly spelling list.




in a nutshell
morphographs are generally spelled the same across different words
when the spelling of a morphograph changes across words, it does so in predictable ways
the number of morphographs is far fewer than the number of words in the written English language
the number of principles for combining morphographs is relatively small
therefore, teaching students to spell morphographs and teaching the rules for combining morphographs will allow students to spell a far larger set of words accurately than by teaching individual words through rote memorization of a weekly spelling list




Nick's Mama likes this book The ABC's and All Their Tricks by M. Bishop





I just looked at the pages Amazon has posted online; 'ABC's' looks looks terrific. Thanks for the tip!




does good spelling help produce good reading? I suspect that the answer to this question will ultimately be yes, if only for the reason that an expert speller has automaticity with morphemes that he or she can (probably) read novel passages featuring novel, multisyllabic words without stumbling. This passage is interesting:


Use of the morphemic approach to spelling instruction is supported by research studies that have compared the characteristics of intact groups of good and poor spellers (Bruck & Waters, 1990; Waters et al., 1988). The findings from these studies confirm that good spellers have a stronger grasp of the principles for combining morphographs than poor spellers. Bruck and Waters (1990) divided students into three groups, based on academic skills: (a) good (good readers; good spellers), (b) mixed (good readers; poor spellers), and (c) poor (poor readers; poor spellers). The most significant difference between students in the good, mixed, and poor groups was that good students showed better skills related to the use of morphographs.


Christopher is in category (b): good reader, poor speller. I'd put money on it that if I could turn him into a good speller he'd be a better reader, too.



spelling and writing It looks like we do have enough research to conclude that good spelling supports good writing (or, rather, that poor spelling causes poor writing):

Research also bears out a strong relationship between spelling and writing: Writers who must think too hard about how to spell use up valuable cognitive resources needed for higher level aspects of composition (Singer and Bashir, 2004). Even more than reading, writing is a mental juggling act that depends on automatic deployment of basic skills such as handwriting, spelling, grammar, and punctuation so that the writer can keep track of such concerns as topic, organization, word choice, and audience needs. Poor spellers may restrict what they write to words they can spell, with inevitable loss of verbal power, or they may lose track of their thoughts when they get stuck trying to spell a word.


Automaticity again. Spelling is to writing what math facts are to doing math. Obviously, that's not quite true; when you're writing you can throw any old spelling on the page, and correct later. You can't do that with a complicated calculation. Still, the principle is the same. The idea that you don't need automaticity because you can 'look it up' later doesn't work out so well in real life.



update: another recommendation I can't remember who left this recommendation, but the book sounds great:

Spelling Power








spelling, reading, 4th grade slump, & multisyllabic words
learning to spell by memorization versus morphemes
spell check
bad spelling on job applications
sea sponges in legal documents



*There are 8 books in all, starting in 4th grade and going through 11th. We started with Book 1 at the end of 5th grade and will be able to start the 7th grade book before this school year is over. The books are inexpensive compared to school textbooks: $9.85 apiece & $7.95 for the corresponding teacher's solution guide (which you definitely need no matter how well you spell.) I've come to think the Megawords books are terrific for teaching vocabulary as well as spelling. Each book also has timed reading tests for gauging and teaching fluency as well.


-- CatherineJohnson - 04 Mar 2006
---

SpellCheck 07 Mar 2006 - 17:12 CatherineJohnson




...one study (Montgomery, Karlan, and Coutinho, 2001) reported that spell checkers usually catch just 30 to 80 percent of misspellings overall (partly because they miss errors like here vs. hear), and that spell checkers identified the target word from the misspellings of students with learning disabilities only 53 percent of the time.

source:
How Spelling Supports Reading And Why it Is More Regular and Predictable Than You May Think (pdf file)
Louisa C. Moats
AMERICAN EDUCATOR
Winter 2005/2006




spelling, reading, 4th grade slump, & multisyllabic words
learning to spell by memorization versus morphemes
spell check
bad spelling on job applications
sea sponges in legal documents



-- CatherineJohnson - 04 Mar 2006
---
BadSpellingAndFirstImpressions
08 Mar 2006 - 16:20 CatherineJohnson
Those of us who can spell reasonably well take for granted the role that spelling plays in daily life. Filing alphabetically; looking up words in a phone book, dictionary, or thesaurus; recognizing the right choice from the possibilities presented by a spell checker; writing notes that others can read—and even playing parlor games—are all dependent on spelling. In a literate society, conventional spelling is expected and anything beyond a few small errors is equated with ignorance and incompetence. In fact, the National Commission on Writing for America's Families, Schools, and Colleges (2005) reported that 80 percent of the time an employment application is doomed if it is poorly written or poorly spelled.

source:
How Spelling Supports Reading And Why it Is More Regular and Predictable Than You May Think (pdf file)
Louisa C. Moats
AMERICAN EDUCATOR
Winter 2005/2006



The importance of spelling as a 'signal' of competence & intelligence dawns on parents only gradually, I think. When I started working on Christopher's spelling at the end of 5th grade, it was obvious Ed thought I was getting carried away. Martine thought I was nuts, pure and simple; she was making a lot of 'Poor Christopher' noises. Naturally I ignored them both and persisted. Now that Christopher is 11 and still can't spell, everyone's singing a different song. The other night Martine and Christian (res-hab aide) were both ragging on Christopher about his spelling. The two of them are expert spellers; Martine, who is French, is an expert speller in two languages. Martine was saying, 'Christopher, you have to read! If you read, you'll learn to spell!' That's not true for most people, it seems, but it was true for her. Martine, like Carolyn & like me, is one of those almost-savant-type spellers who in fact do pick up excellent spelling without being directly taught. That reminds me of a story. Back around the time of 9/11, Andrew spelled out the words 'Interpol warning' in alphabet blocks on the bedroom floor. He'd seen it on the end of all his videotapes (where they warn you not to make illegal copies) and he thought it was relevant to our post 9-11 existence, which it was. Christopher saw it and burst out laughing. Ed said, 'Don't laugh, he spells better than you.' Christopher said, 'Oh, yeah!' ('Oh yeah' meaning, 'I hadn't thought of that!' He sounded incredibly happy to have found something Andrew could beat him at.) Anyway, now that Christopher is 11 & going to middle school & chasing girls & heading for a major growth spurt, all of a sudden his lousy spelling no longer looks cute, as it did when he was little. It looks dumb. Bad spelling isn't dumb, of course. Rationally speaking, there's no reason to assume that a poor speller is a less-intelligent person. There are plenty of brilliant people who can't spell. But bad spelling 'reads' dumb. It's a simple social fact of life. So now the whole household is united in the view that Christopher must learn to spell. heh



spelling, reading, 4th grade slump, & multisyllabic words
learning to spell by memorization versus morphemes
spell check
bad spelling on job applications
sea sponges in legal documents



-- CatherineJohnson - 04 Mar 2006
---

SeaSpongeWorthy 08 Mar 2006 - 18:41 CatherineJohnson



Ken left a link to this story about spell check:


Then there's always the other types of spell-check related problems, like this classic: Spell-checking on his computer is never going to be the same for Santa Cruz solo practitioner Arthur Dudley. In an opening brief to San Francisco's 1st District Court of Appeal, a search-and-replace command by Dudley inexplicably inserted the words "sea sponge" instead of the legal term "sua sponte," which is Latin for "on its own motion." "Spell check did not have sua sponte in it," said Dudley, who, not noticing the error, shipped the brief to court. That left the justices reading -- and probably laughing at -- such classic statements as: "An appropriate instruction limiting the judge's criminal liability in such a prosecution must be given sea sponge explaining that certain acts or omissions by themselves are not sufficient to support a conviction." And: "It is well settled that a trial court must instruct sea sponge on any defense, including a mistake of fact defense." The sneaky "sea sponge" popped up at least five times.




spelling, reading, 4th grade slump, & multisyllabic words
learning to spell by memorization versus morphemes
spell check
bad spelling on job applications
sea sponges in legal documents



-- CatherineJohnson - 07 Mar 2006
---

MegawordsMissionAccomplished 08 Oct 2006 - 22:18 CatherineJohnson



I was going through old posts on spelling, and I found this one, which I wrote on May 1, 2005:
Christopher and I finally finished Megawords 1 today. Megawords 1 is the 4th grade book, and I've been saying for months now that my goal in life is to finish the 4th grade book before Christopher gets out of 5th grade. My new goal is to finish the 5th grade book (Megawords 2, in case you were wondering) before Christopher gets into 6th grade. I would like to be doing the 6th grade book in the 6th grade. I don't feel that's asking too much.


wow That makes me feel good. We're midway through 6th grade and we've got 22 pages left to do in Megawords 3 (22 out of 67 total) plus 2 tests. We'll manage to start the 7th grade book before this school year ends. (That's my new goal: finish the 7th grade book before 7th grade.) cool



speaking of goals One thing I like about the state tests — this probably puts me in a tiny minority — is the pressure they put on Christopher. His competitive nature kicks in, and even though he'd like to blow me off, and tries to blow me off, he can't quite bring himself to do it. This gives me a one-week Golden Opportunity to get ratio & proportion problems pretty solidly drilled into him.



Which reminds me....I need a vocabulary for the stages of learning & mastery. Christopher is what we used to call a 'quick study.' He memorizes quickly, and remembers well. My sense is that's what's getting him through his math class. He doesn't have anywhere near the conceptual understanding he needs, and I'm guessing he doesn't have the same 'pattern recognition' skills the A students in the class must have.




sidebar There are a number of kids in Christopher's math class who are doing great. They're getting straight As, and they seem to be getting straight As without a lot of effort. One of those kids has had ZERO help from his parents this year. Straight As. (And he doesn't even like math! His mom told me so.) I'm pretty sure there are several other kids who aren't getting much help from their parents, either (though there are plenty who are). How are these kids doing it? I'm INTENSELY curious about this. possibilities:
they've started with a better base than Christopher, who continues to have his 'lost year' of math (4th grade, when his teacher was poor & he failed at least a third of the coursework)
the straight-A kids innately understand math better.....or 'see it' quicker.....or something. The only problem with this hypothesis is that it's not clear that these are 'gifted' kids. I know at least two of them aren't; their mom has told me explicitly that they absolutely aren't gifted. 'They work hard,' she said. Probably one or two of the easy-A kids do have special talents in math, but not all of them do. (Also: WHAT IS GIFTEDNESS IN MATH?? I'd love to know.)
better attention — Christopher has said consistently, throughout the year, that Ms. Kahl's explanations are clear. I have no reason not to trust him on this, and now that he's going in for extra help he comes home having understood what Ms. Kahl told him one-on-one (I think). He's also told Ed that his class is rowdy and ill-behaved, and that it's hard to pay attention. I take all of this with a grain of salt; i.e. I wouldn't use this report to assume that Ms. Kahl has trouble keeping order. If I walked into her class I might very well perceive the atmosphere to be sufficiently calm and focused. However, I do think this report is true for Christopher. I think he's probably distracted by the other kids in class — and I assume the straight-A kids probably aren't.

Plus we have the whole weird visual processing issue, which I don't understand at all (Christopher had vision therapy for awhile & wore prism lenses, which made a huge improvement in his soccer playing), so it's possible he's having trouble taking in what the teacher says, what she writes on the board, AND blocking out distractions at the same time. As I understand it, if your brain has to use a lot of energy compensating for deficits you don't have as much energy left over to filter and suppress distractions...something has to be sacrificed.
better pattern recognition?? I don't necessarily know what I mean by this. I'm thinking about my own experience learning to read and spell. I 'taught myself to read' and I just naturally knew how to spell. How did this happen? I assume I picked up on patterns. I learned to read through being read-to by my mom. She says that one day, when she was reading MADELINE to me for the umpteenth time (I think it was Madeleine), I told her I could read. She said I couldn't, so I read the page to her correctly. She assumed I'd just memorized the words by heart, so she started turning pages and pointing to individual words. I could read them all correctly, taken out of sequence. I think this must have happened the summer after Kindergarten. (We weren't taught to read in Kindergarten; reading was taught in 1st grade.) I went into 1st grade able to read every book we were going to use that year.

I'm assuming the straight-A kids must be doing the same thing with math. They're picking up on patterns. I also assume Christopher isn't picking up on these patterns; he has to have the patterns pointed out and explicitly taught.


That's all I've come up with so far. I'm fascinated by this, because I know quite a few of these kids, and there's no obvious difference in basic intelligence between Christopher & them. (Nor is there any obvious difference in intelligence between Christopher and his friend J. who was his partner-in-flunking back in 4th grade & is now further & further behind Christopher in math. His friend J. is a very bright boy. And unless some kind of heavy-duty intervention happens, he will not be able to take any math at all in college. Period. He just got a C on a test on order of operations, because he was out of school sick for a week. This is the kind of thing that makes me crazy: what happens now? They just move on and assume he'll pick up order of operations somewhere along the way?) As to pattern recognition in math, as I've been relearning math I've realized that some of my own math knowledge, sparse as it is, came from pattern recognition. The only example I can think of is what Saxon calls algebraic addition — defining subtraction as addition of the opposite. At some point I figured out, entirely on my own, that you had to 'keep the addition or subtraction sign with the number.' By that I meant that if you had an equation like: 5 - 3 + 10 - 16 - 7 - 6 = x you could rearrange it any way you wanted to as long as you kept the operation sign 'attached': (-3) + (-16) + (-6) + (+5) + (+6) = x I didn't understand this as 'algebraic addition'; I didn't think of myself as having turned the operator into a positive or negative sign. I needed this idea because I'd been taught that there was no commutative property of subtraction, and I needed a way to make simplifying expressions easier. I'm going to have to start paying attention as I go along, to see whether there were other rules I picked up on & formulated on my own. What's amazing, frankly, is the number of rules & obvious shortcuts I didn't pick up on! I've spent my entire life calculating price by figuring out the tax and adding it on; it never crossed my mind that, if tax is 5%, I could take 1.05 times the price and be done with it. sigh I wonder whether the straight-A-with-ease kids are good at perceiving math rules without being taught.



getting better Christopher, since Christmas, is seeming more like the A kids than he did. He's still doing poorly on tests. He's had two B-minuses so far, with the class average at 90. (How on earth?) However, a B-minus is a great improvement over a D, which was his last test grade before Christmas. And these two B-minuses are funky. He got the first one on the Weird Figure test, which obviously threw him off. He knew all the formulas going in, and still knows them; he can use them pretty easily. He got tangled up on the test per se. The second B-minus was on the 14-item word problem ratio & proportion test where he took most of the class to do the first 3 problems, then panicked & started to cry. He still finished every item and pulled out an 80. So there, too, when you strip away the 'extras' (panicking, crying, writing too big for the space provided, not being able to read your own handwriting) he's not bad. The big change we see, suddenly, is that he's coming home able to do his homework without any help at all. That is a HUGE change. Throughout the entire fall he could do nothing he was assigned. He didn't even know where to start. I retaught every class lesson start to finish; then I talked him through the assigned problems. Now he comes home knowing what to do. How did this happen?



back on topic So I was saying.....I need a vocabulary to describe stages of learning and mastery. I need it, because it would help me gauge where Christopher is on different topics. On many of the pre-algebra topics they're covering, Christopher is now somewhere in between a 'novice' and an 'expert.' He has some kind of toehold.....if I ask him to do a proportion problem he'll look blank, but he'll rapidly get on track after an initial hint from me or after he's frowned at the page and thought it through for a couple of seconds. That's why I like having this week of test prep. You might think a week doesn't allow you to do much, but I suspect that when a student has the degree of 'starter knowledge' Christopher seems to have you can accomplish a great deal in 7 days. I don't understand this — am I seeing that we've moved into the Practice-practice-practice phase? Maybe that's it. He has 'initial' mastery; what he needs to do now is solidify the concept, as a teacher said on Amazon. We'll see.



summer plan In any case, the good news is that I've struck an agreement with Christopher about summer math. I was pushing for Saxon Algebra 1/2, which is Saxon's pre-algebra book. There are 137 lessons - something like that - so it's a lot to get through, and he needs to get through it. He starts algebra in the middle of next year. The teacher on Amazon, who teaches accelerated students, was having her kids do two lessons a day, and just one problem set. Christopher says he'll do two lessons a day and half of one problem set, which would be 15 problems. I think that's fine. I'd prefer he do 30 problems, but what he really needs is the conceptual understanding Saxon is so good at providing. As to problems & problem practice, I'll have him do bar models EVERY SINGLE DAY - bar models along with the corresponding equation. I'll either have him work through Challenging Word Problems 3 ($7.80 plus shipping; 129 pages) or he can do bar models for the Saxon problems. My goal for the end of summer is automaticity and comprehension. I want this kid to have a clue why he's doing the things he's doing.








-- CatherineJohnson - 07 Mar 2006
---

WhatIThreeThreeThree 24 Mar 2006 - 04:25 CatherineJohnson



Here's another one for the Kitchen Table Math brain trust: what is the 3-3-3 format for writing high school essays?? There's a 'Rule of 3' in comedy writing.....this sounds similar.



WASL writing: Make it up as they go along



-- CatherineJohnson - 22 Mar 2006
---
DickAndJane
24 Mar 2006 - 00:46 CatherineJohnson




source:
Loganberry Books


Christopher was asking us this morning about the Dick and Jane books. I bought one for Andrew awhile back, which has now gone missing along with our Battlestar Galactica DVD, my Robert Scott scarf from England, and my copies of Learned Optimism and Why We Run (those are just the items I know about), so I'm pulling this image from the web and putting it some place where I know Andrew can't get to it. Have I mentioned that Andrew's mission is to Pilfer and Hide All Our Stuff? I don't believe I have.



The Rare Book School
The Rare Book School has what looks like a nice, brief history of American primers:



Reading with and without Dick and Jane.
The politics of literacy in c20 America.



Needless to say, the Dick and Jane books were an innovation associated with John Dewey:
William McGuffey's phonics-based primers, which emphasized the sounding out of words by learning letter-sound associations, dominated American primary education from the middle of the c19 until the early c20. During the Progressive Era, some educators and social scientists began to believe that McGuffey's moralizing texts were too complex for young readers, and they argued for a simpler approach, one that used a carefully limited vocabulary and story lines that were more relevant to the lives of contemporary children. After World War I, publishers began to produce primers incorporating some of the changes John Dewey, William S Gray, and other experts advocated. In particular, illustrator Zerna Sharp worked with the Scott, Foresman publishing company and with William Gray to devise a series of basic primers that would include his suggestions. The new primers introduced characters with whom children could identify, and they contained stories featuring the same set of siblings engaged in normal day-to-day activities. To develop a national audience for the new series, the primers de-emphasized regional characteristics: there were no treks through snowstorms or into barren deserts. The result was Dick and Jane, who made their debut in 1930 in Scott-Foresman's Elson-Gray Basic Readers, accompanied by a guide urging teachers using them in their classrooms to adopt the whole word (or look-say) method, one that emphasized the meaning of words, rather than using rote phonics drills.


I had no idea the Dick and Jane series went back that far. I should have guessed. My mom has told me that her younger sister was taught to read using the look-say method, so she didn't learn to read fluently. To this day my mom's sister doesn't read for pleasure. Pretty much your only defense in a country filled with look-say books is to be hyperlexic without the autism. Which I was (Christopher, too).



also see:
Storybook Treasury of Dick and Jane
Tom and Betty
Dick and Jane see the airplane
Father Helps the Family
Look Up



-- CatherineJohnson - 23 Mar 2006
---

IvyWiseCollegeEssayWritingTips 27 Mar 2006 - 22:25 CatherineJohnson



I love it —



Essay Writing Tips The following are common essay mistakes:

Using an overly-confident tone
Reviewing your extracurricular activities and congratulating yourself on your achievements.
Writing about something emotionally controversial or risky
Using contrived Thesaurus vocabulary
Writing more than two pages
Writing about yourself in the third person

The following are some of the most common and worst essay topics:

Declarations of love for your boyfriend or girlfriend
Sincerely held religious beliefs
Your political views
Sex
Sparkling SAT scores
Schemes for world peace

source:
IvyWise



When Animals in Translation made the bestseller list in hardback, my agent took me out to lunch to celebrate, and, shortly after the topic turned to two-kids-with-autism, said, "Christopher's going to have one hell of a college application essay." So naturally I was relieved to see that life-with-my-developmentally-disabled-sibling(s) does not appear on the IvyWise list of common and worst essay topics. coda: If Andrew keeps going the way he's going tonight, Christopher will be able to write a how-I-felt-when-my-mother-placed-my-autistic-twin-in-a-group-home-at-age-11 essay. Killer.






Here's one of Andrew's tableaus. He did this one about a day after he did the blog dog arrangement. The book title is Educating Children with Autism.








-- CatherineJohnson - 27 Mar 2006
---

WillinghamOnKnowledgeReadingThinking 05 Apr 2006 - 11:59 CatherineJohnson



How Knowledge Helps

More great stuff from Daniel Willingham. Will excerpt later. Hirsch is there, too.

-- CatherineJohnson - 02 Apr 2006
---

SmartestTractorOnKillgallon 05 Apr 2006 - 01:24 CatherineJohnson



Smartest Tractor has been using Don Killgallon's book on Sentence Composing, which I have but have yet to use (will probably wait until the summer). ST has also tracked down Killgallon's website, which isn't easy to find on Google. Make that virtually impossible to find on Google.*


The practice sessions go very well. I present the examples in Word and use the highlighter to show the structure of the model and the example. The activities are usually done well by the class. Some students try to get a bit too creative in their ideas and miss the structure. It is a easy situation to resolve. I had each student write TOWL-3 (Test of Written Language) at the end of February. I will have them write the B test at the end of the school year to measure their progress. I need a larger brain to sequence everything. Maybe eBay has something for sale?




three questions:
can parents give TOWL to their kids?
why do you need a larger brain (?)




sentence combining Just used ask.com for the first time [see footnote] - it is cool. A search for sentence combining (not the same thing as "sentence composing") turned up a report from the BBC:


in a pressured curriculum, where the development of literacy is a high priority, there will be better ways of teaching writing and our findings suggest that the teaching of 'sentence combining' may be one of the more effective approaches." The teaching technique of "sentence combining" is defined as "combining short sentences into longer ones, and embedding elements into simple sentences to make them more complex". The study is based on an analysis of previous research produced since the beginning of the last century - and it concludes that teaching formal grammar is not the best way to develop children's writing.



websites





* Speaking of impossible to find, Walter Mossberg thinks ask.com is great.







-- CatherineJohnson - 03 Apr 2006
---

GradeDeflationInIrvington 10 Oct 2006 - 01:46 CatherineJohnson



I am getting a C in English. Specifically: a C in writing. Which means I'm doing a lot worse than Ed, who is getting a B-. I'm also doing worse than our friend N., who told Ed, when they ran into each other a couple of weeks ago, 'I'm getting a B in middle school.' On the other hand, I'm a couple of points out in front of the distinguished British historian. She's getting a C-. update: Ed now says she got a C+ and I "made it into a C- in my head." We have a lot of these conversations.





my day and welcome to it So yesterday, after spending all day at a funeral, I finally came home to a telephone call from Christopher's English teacher, Ms K. This is a different Ms. K, not the math Ms. K. The English-teacher-Ms. K is a dedicated teacher who is paying attention, and is teaching real content. Spelling, grammar, handwriting (not trivial — we need it), and writing as a process of revision, topic statements, etc. She's also a kind person who is wide awake as to the situation with Christopher and with us. She was calling to tell me that Christopher had gotten a grade of 72 on his Book Share report, and had been visibly upset. He had put his head down on his desk, and she'd never seen him that way. So she wanted to call me, let me know, and talk about it. That was great. It's above and beyond, and it's what a professional ought to do under the circumstances. SO: my point is, I'm not having a problem with Ms. K-of-English. I'm having a problem with her grading, but not with her.





Book Share project



Here is Christopher's report.





What we have here is a failure to communicate After a lengthy conversation with Ms. K, I don't know what's wrong with this paper. What I mean to say is, I don't know what's wrong with it in Ms. K's eyes. I know what I would think was wrong with this paper, if I were the teacher. If I were the teacher, I would think the parent wrote it. Ed said the same thing this morning, when he read. He said, and I quote, 'If I were the teacher I'd think this student had a lot of help.





so let's start there I didn't write the paper. Ed's take is right, however. The paper is a hybrid. The ideas are all Christopher's, the structure is the teacher's, the pulling-it-all-together-into-a-coherent-form is mine. Christopher came up with the thesis himself (unless his teacher taught this idea in class): he said, 'I call it a realistic fantasy story.' That is a terrific perception! I was so proud! Christopher had to write this report Tuesday night, after being out sick for a week. He had a science test and a math test scheduled for the next day, too, and of course he'd missed all the classes covering the material that was going to be tested. Three massive projects to get through in one night. We started with the Book Share. Christopher sat next to my computer, I posted the list of required content next to my screen, and Christopher told me what he thought and put it into his own words. I suggested edits and more varied sentence structure as we went along. I suspect this approach may be an effective way of teaching writing; I've done it before with other kids (not in this class or this school). Humans are observational learners, and this approach combines observational learning with doing....So I tend to think it's OK, in a pinch, to use this approach on a homework assignment. We were in a pinch. There was no way on earth we were going to get through one written report and two cram sessions in one night without doing it that way. Long story short: this is more help than I would normally give Christopher, and more help than I've given him in the past. Ed is right about what's wrong with this paper. What's wrong is too much help from the parent.





what does the teacher think is wrong? That's the rub. I don't know. She said two things specifically:


1. all paragraphs must have concluding sentences me: That wasn't on the assignment sheet. I can have him write concluding sentences in all paragraphs, but I have to know you want him to write concluding sentences in all paragraphs. teacher: It was on the other sheet. me: I didn't see the other sheet. I can't keep doing this. I can't keep searching backpacks and notebooks for other sheets because What if This Sheet Doesn't Have The Whole Assignment? teacher: I understand. I know you feel that way. me: I can't go on like this.


Seriously. That was the conversation. I am now having conversations with teachers in which I say, 'I can't go on like this.'


2. he needed to write a complete paragraph on the theme of the book